TOKYO – Everything starts with a dream. Hope, drive and passion are some of the key ingredients to making ideas come to life. And while the road to success isn't easy, dreamers and movers never hesitate to take the big leap and go full speed ahead.
Take the case of The Conbini Theory – composed of a group of young professionals, namely Martin Corpuz (CEO), Vader Corpuz (CCO/DJ), Momoe Tomatsu (Administrative Manager), Sera Shibuya (CMO), Froilan Estoque (Chef), Wiwik Hidayati (Fitness Trainer), Aung Hein Than (Fitness Trainer), Akane Ito (Tattoo Artist) and Marcuz Corpuz (IT) – that specializes in events planning and management, entertainment and artistic media in Tokyo.
The Backstory
All based in Japan for some time now, these individuals are from different Asian countries (Japan, Philippines, Indonesia and Myanmar) who bonded together because of their sheer fondness in going to clubs and parties. One day, they realized that they can make money out of it.
In some sort of eureka moment, these full-time workers decided to put their party experience to good use by planning and creating events that are unique, memorable and in a league of its own.
"A lot of us here are actually full-time workers in our respective fields. We do The Conbini Theory as a sideline hoping that it gets bigger and it becomes a full-time job for all of us," Martin, 28, said in an exclusive interview with the Filipino Japanese-Journal (FJJ).
The emergence of The Conbini Theory in Tokyo's events and party scene was also inspired by their eagerness to do any kind of business as a form of side hustle.
"Vader, Sera and I were drinking one night in front of a convenience store and we were talking about how we want to form a group, a platform for people who want to do side hustling. We wanted to create a group, whatever group it is, we still don't know what group are we going to be then," Martin, who is also the leader of the group, enthused.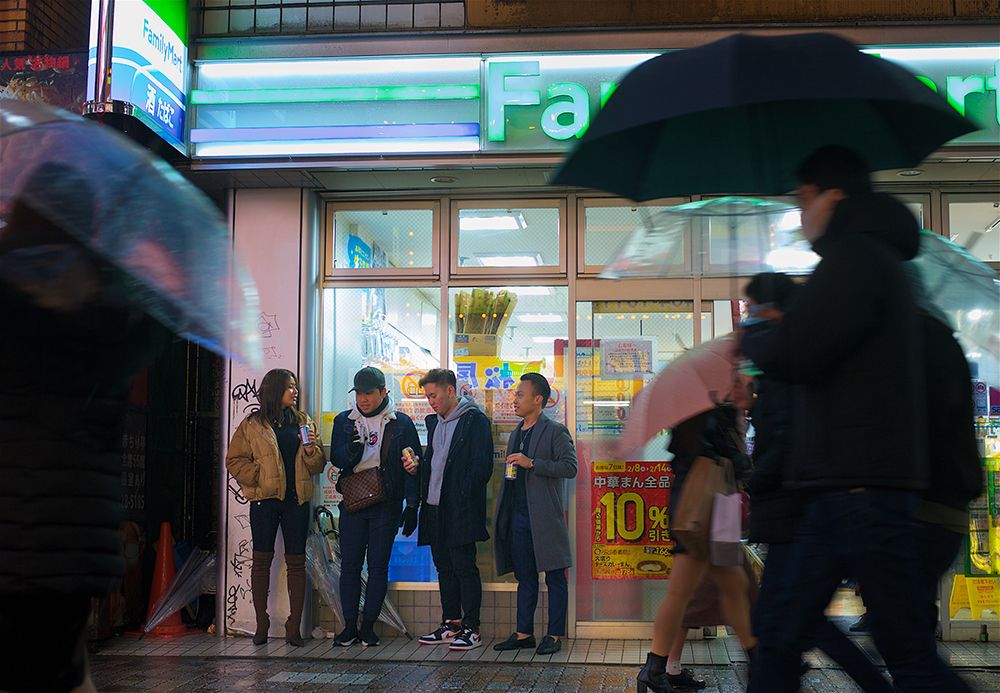 "This creating events thing just came to us out of nowhere. We've been going out from bars to bars and then clubs to clubs and realized that we can do what everybody else is doing with events – and perhaps with more to offer," he added.
With combined experience in marketing, managing, disc jockeying, cooking, arts and technology, the group came together to plan and execute exceptionally creative and unforgettable events in the Japanese capital, and hopefully, in different parts of the country soon.
"I couldn't believe that we are doing this together. We are evolving each day and that's what's important," Momoe, the Japanese in the group, said.
Events Scene Stealer
New and driven, The Conbini Theory took the first plunge by organizing an event for a skincare brand at Cé La Vi. They only expected 30-50 guests but it ballooned to 150.
"It is one of the first venues that gave us the opportunity to hold an event. We were shocked by the successful outcome," Martin, who specifically mentioned Nana Ikeda, popularly known as DJ Miss HoneyV, as the one who helped them, said.
It was followed by "Inked" that happened on Nov. 30, 2021 at Sankey's Penthouse. It was a tattoo party that gave them the real buzz.
"The people who got tattoos there were all happy and commended us saying what's more memorable than a tattoo itself. That's the kind of event that we are looking for – something memorable, something that hasn't been done yet, something that people don't know they want. We are adding value to events," Martin beamed.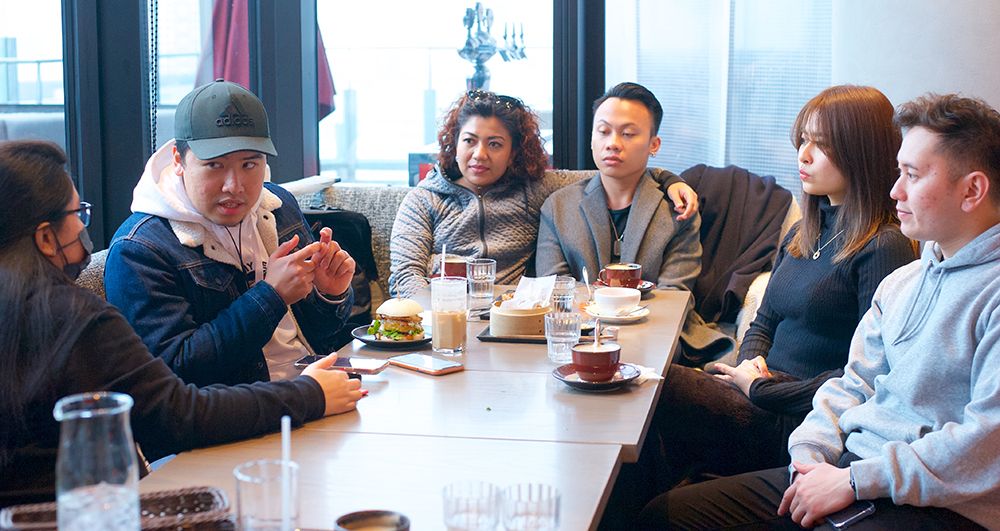 It was successful that they had to make a repeat – "Inked 2.0" held at the OR Miyashita Park in Shibuya last Jan. 24.
"There are a lot of questions whether we can do it or not. We are building our connections one day at a time and the quality of the events that we put will speak for us," Wiwik said.
Come March 20, The Conbini Theory will hold the third part, "Inked Nostalgia," at R3 Club Lounge in Roppongi. It's touted to be a night of good music, live performances, delectable food and artsy tattoos.
"I'm quite excited to be part of the group and share my expertise in concocting the menu for these events. I'm willing to give everything like time and effort for the goers to have a good time," Froilan said.
The Vision
The Conbini Theory believes that Tokyo misses the events and party vibe because of the pandemic. With the easing out of COVID-19 protocols, the group wants to create more events this year, probably, a festival by summer.
"We want to create a festival half the size of Ultra or EDC. Every human being in Tokyo misses that kind of vibe. The pandemic has affected our lifestyle. It's been two years, everyone misses having fun, that kind of vibe," Martin divulged.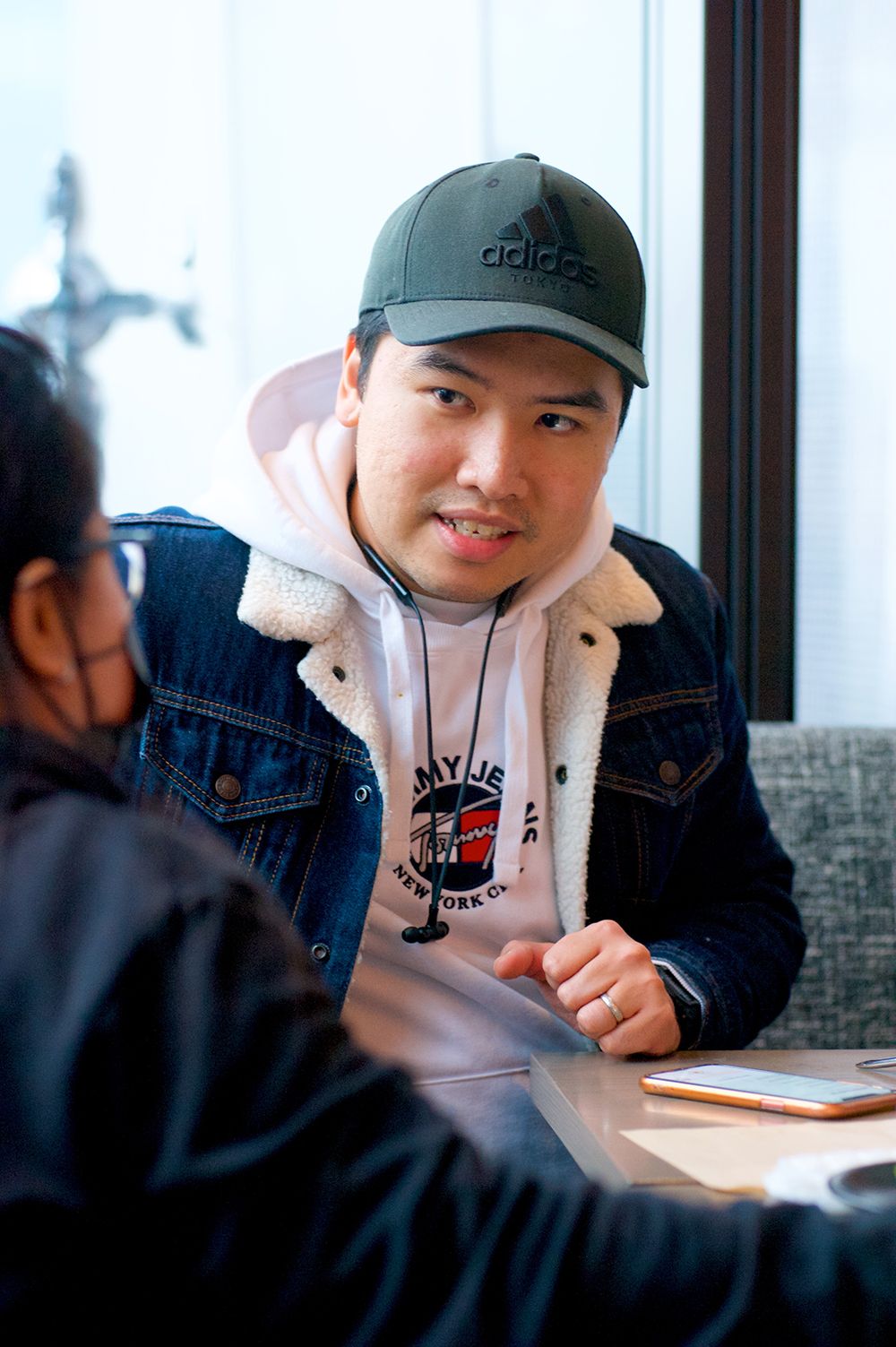 "We formed this group to create events, create parties and to experience everything. We are happy doing this. We are party people, we are crazy people and responsible, of course. We want to earn money while allowing other people to have fun and to have an escape even for a few hours through events planning. If we combine all of these, success will follow us," Vader, the youngest in the group, said.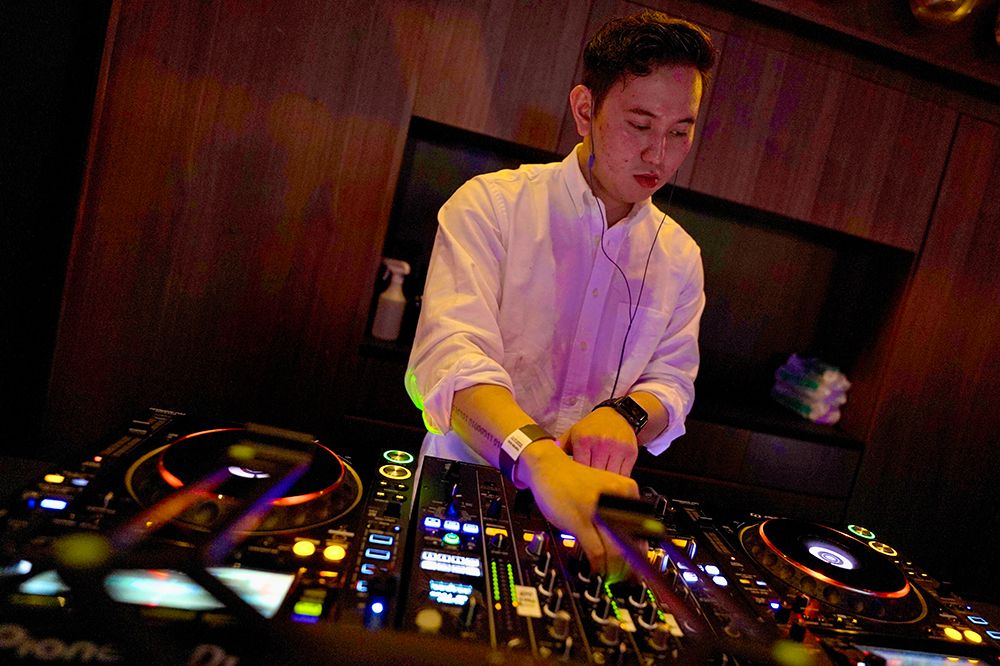 It took a lot of courage for these young dreamers to go out there and create something unique and bespoke for a crowd that may not be easy to please all the time. But with their solid experience coupled with hard work, drive, passion and brilliant ideas to take the events and party scene to the next level, it is no wonder that The Conbini Theory is tailor-made for success. - Words by Len Armea, Interview by Florenda Corpuz, Photos by Din Eugenio
(Article cover photo: L-R: Froilan, Martin, Wiwik (seated), Momoe, Vader)
Instagram: @theconbinitheory