TOKYO – Brad Pitt is in town to promote his action comedy thriller film "Bullet Train," which will be shown in Japanese cinemas from Sept. 1.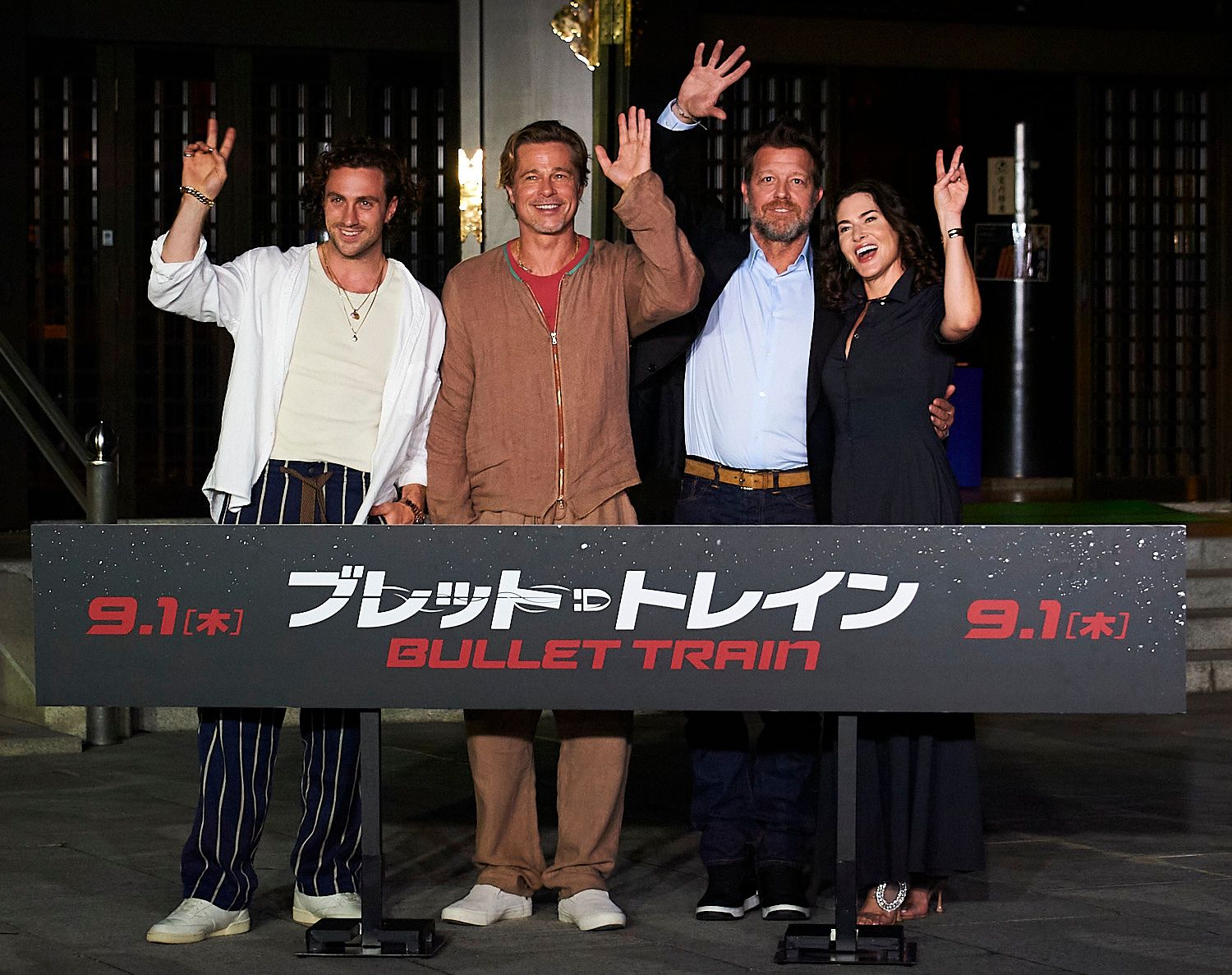 As part of the press event for the film, the 58-year-old actor together with co-star Aaron Taylor-Johnson, producer Kelly McCormick and director David Leitch visited the Kōyasan Tokyo Betsuin Temple on Monday to take part in a Buddhist ritual to get rid of bad luck and pray for the success of their movie.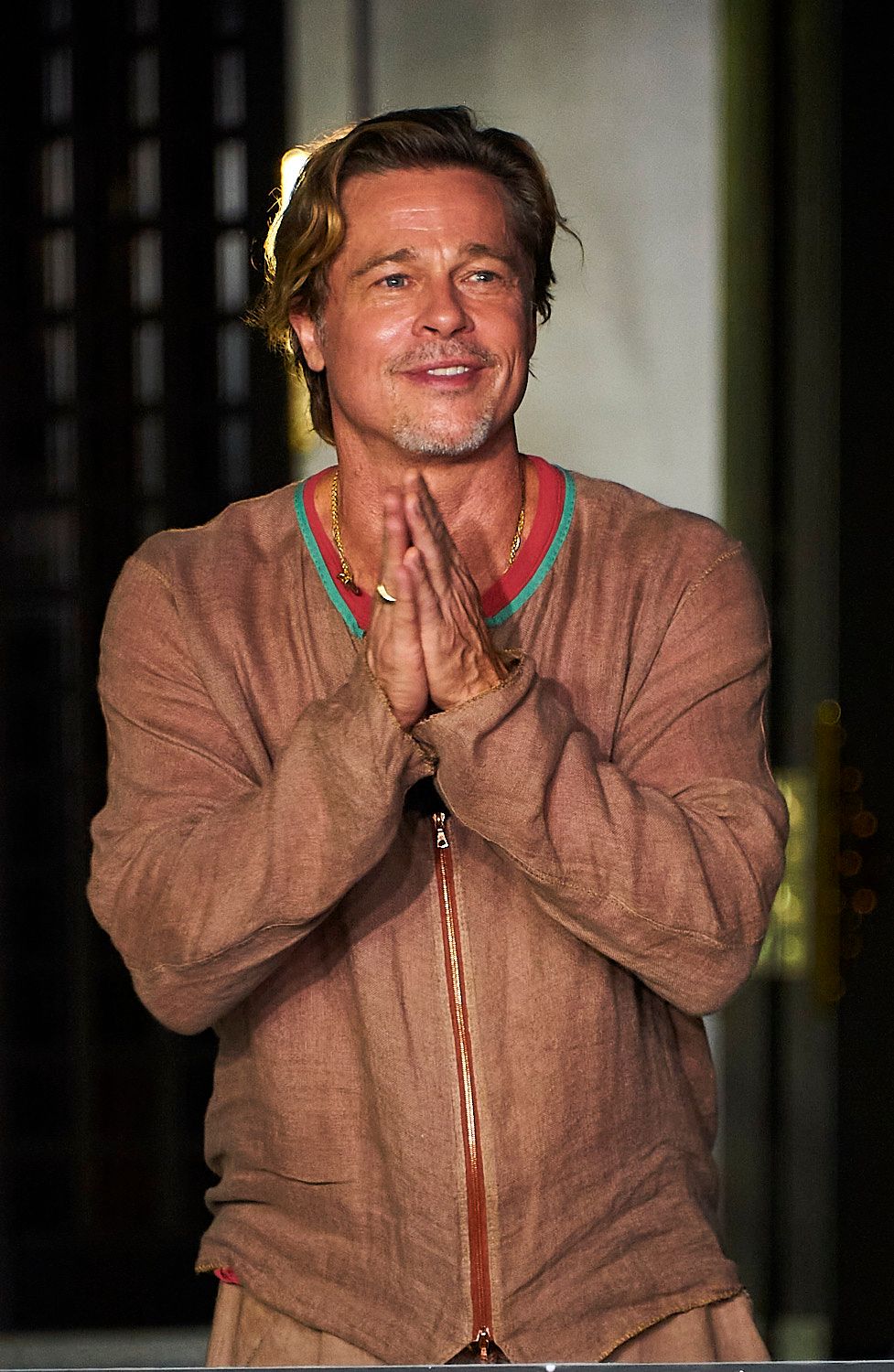 "It was an extraordinary experience," he told the press after the ceremony.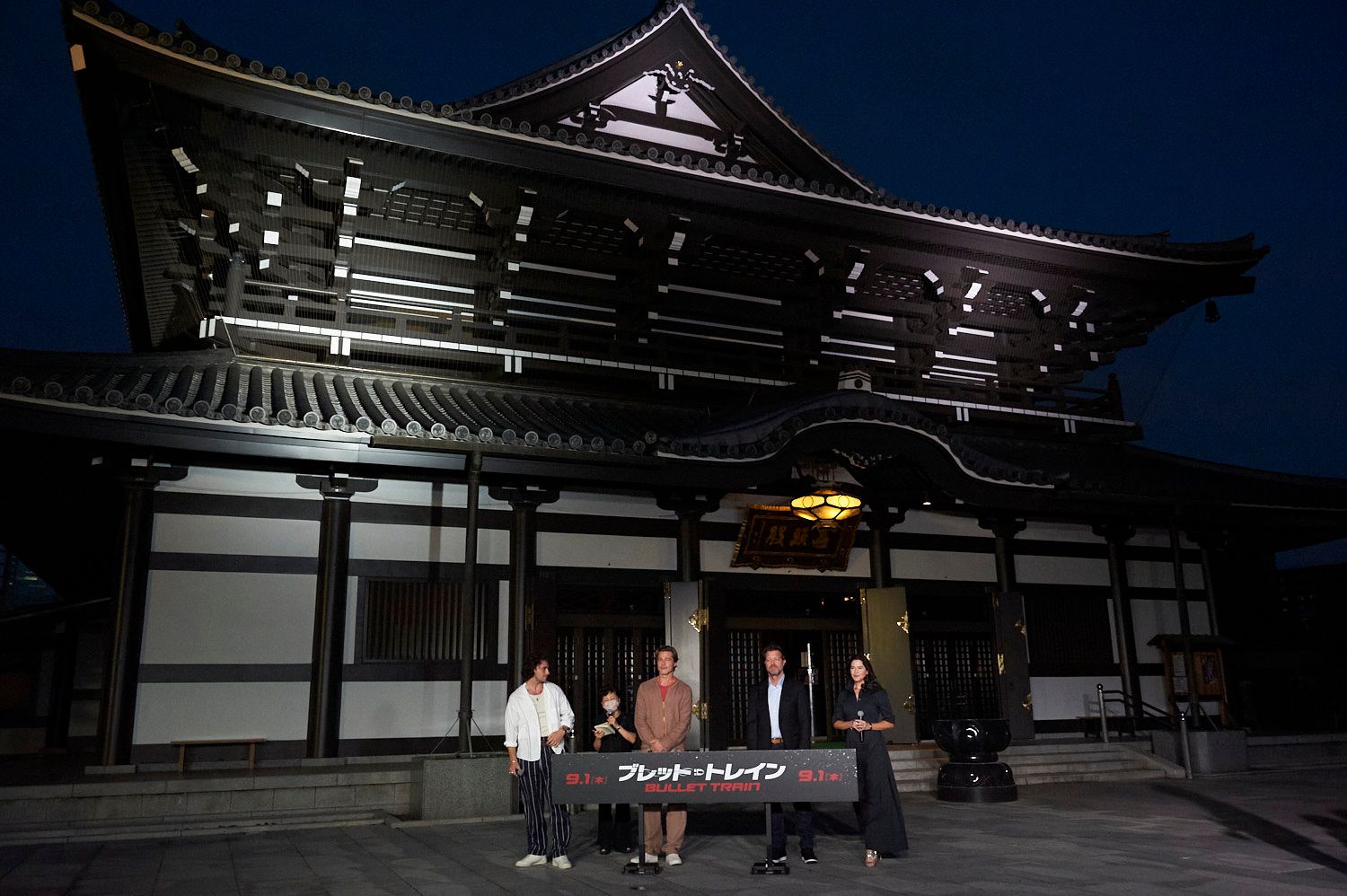 Pitt stars as Ladybug in the film, a seasoned but unlucky assassin who was ordered to board a high-speed train from Tokyo to Kyoto, steal a briefcase, and get off. The movie is based on the 2010 international bestseller "Maria Beetle" by Japanese author Kotaro Isaka.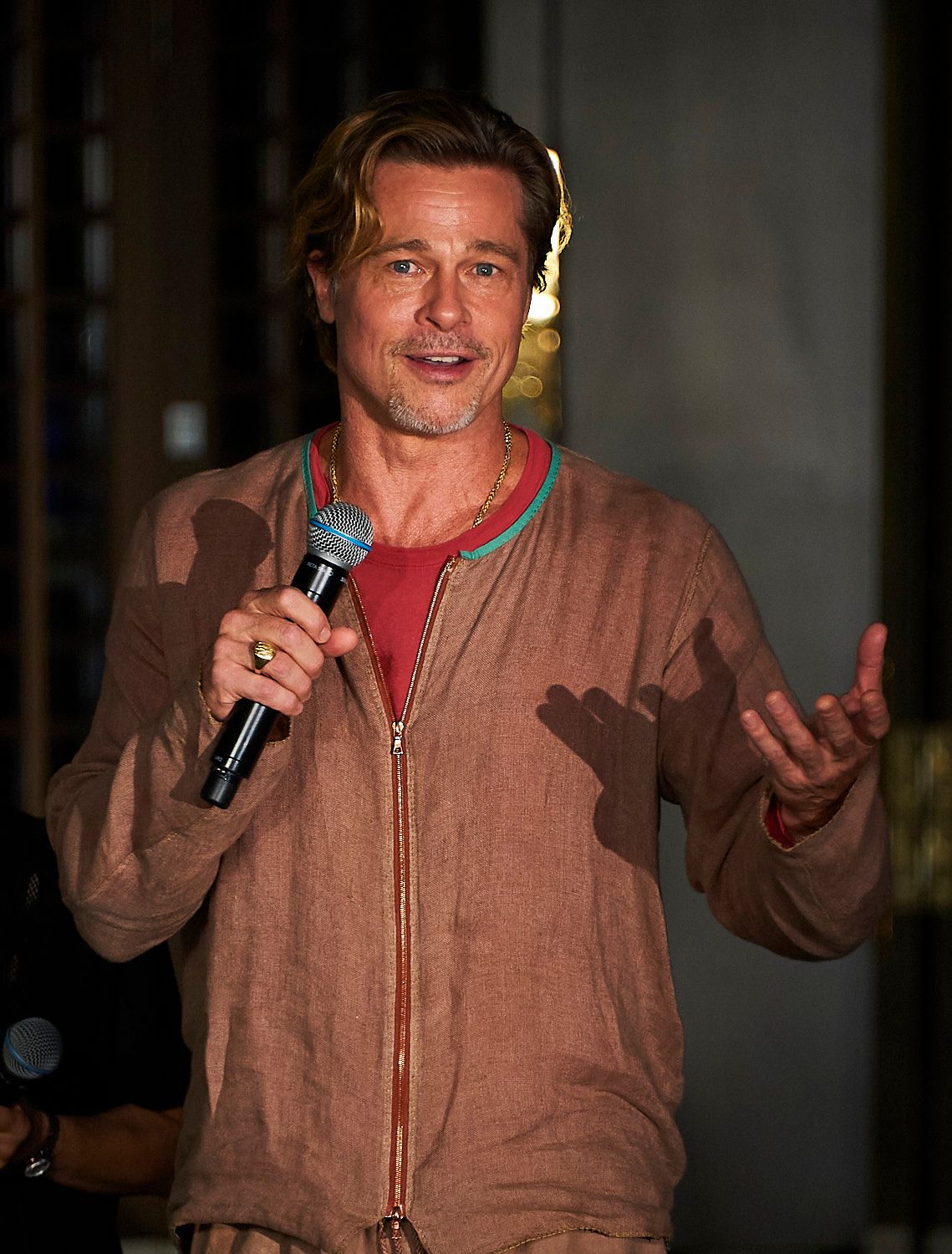 The Oscar-winning actor said, referring to his role and the ritual, "We thought it would be a fun thing to do. Ladybug thinks he has bad luck, and he is coming to terms to that in the film. But I was really moved in there. It was so beautiful.
"The temple itself is so beautiful. The monks themselves were beautiful. I almost got teary. I was really moved by it. So I really thank you for the experience and it's one that I will not forget."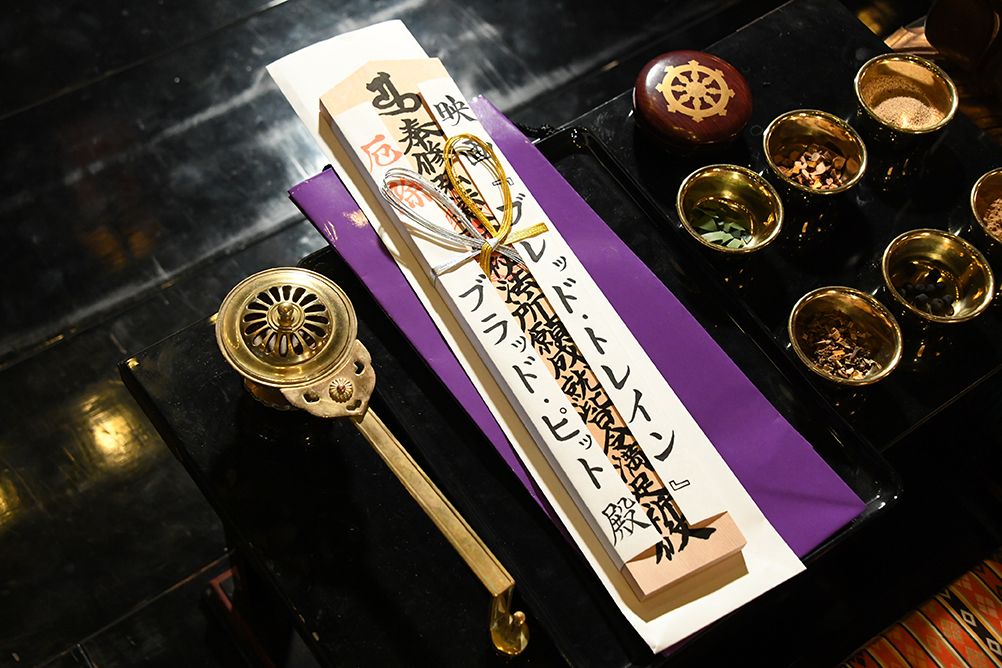 This is the Hollywood A-lister's 14th visit to the country, the first time in about three years.
"This is just one more example for me of just how beautiful it is here, how beautiful the culture is. Every time I come here, it's so warm and loving, and I just have this sense of freedom here. So thank you, domo arigato," he gushed. - Words by Florenda Corpuz, Photos by Din Eugenio