TOKYO – With COVID-19 travel restrictions gradually easing, the Philippines is ready to welcome visitors from Japan once again to "rediscover travel" after almost two years.
During her recent visit to Japan, Tourism Secretary Bernadette Romulo-Puyat talked about the Philippines' initiatives for both inbound and outbound tourism with officials from the Japanese government, leaders from the travel and tourism sector and the media.
"It was only after we vaccinated majority of our population and experienced a sharp decline in new COVID-19 cases that our government declared that it was safe enough to resume international tourism," she told the Japanese press during a meet and greet at the Imperial Hotel on March 15.
Puyat said that the Philippine government has simplified the entry requirements to encourage visitor arrivals.
"Arriving tourists no longer have to undergo mandatory quarantines as long as they are fully vaccinated and can present a valid negative RT-PCR result," she mentioned.
The tourism chief noted that as of March 14, a total of 1,637 Japanese citizens visited the Philippines since the reopening of its borders to international tourism on Feb. 10.
"It might seem like a small number but we view this as a positive start. In time, we believe that we will be able to equal or even surpass the number of Japanese tourists that we had in 2019 when we welcomed 682,788 Japanese citizens to the Philippines," Puyat enthused.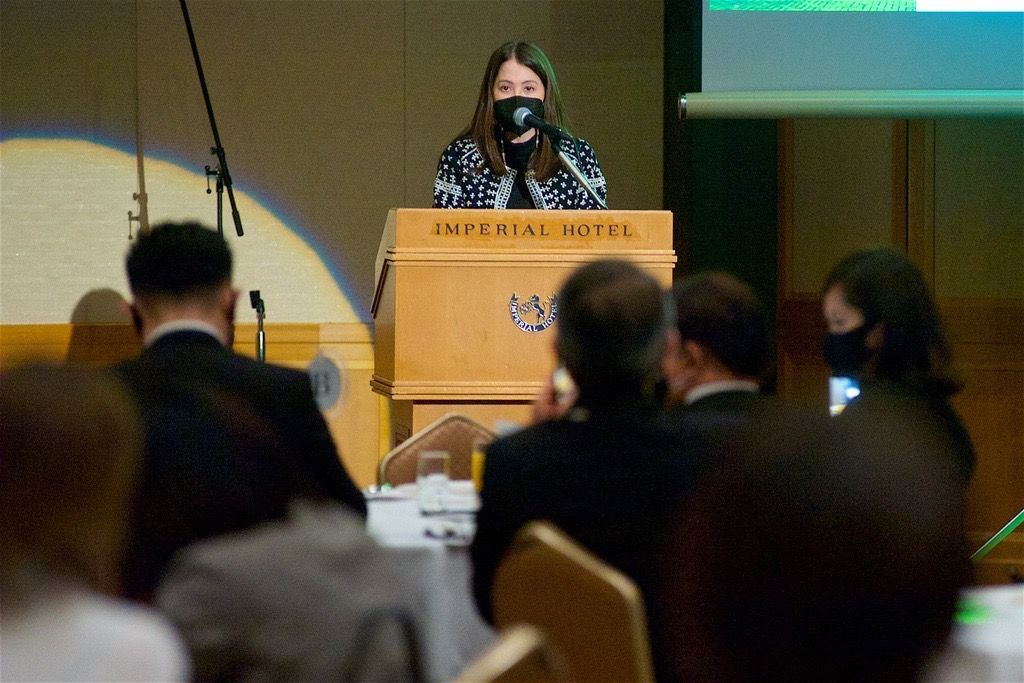 She also discussed what to expect at the WTTC Global Summit, the world's largest international tourism conference, which will be held in Manila on April 20 to 22.
"Hosting this highly anticipated global event is a clear signal that the country is ready to reboot the travel and tourism industry with much more fun across our shores," she emphasized.
Puyat assured that the Philippines will fully cooperate with Japan once international tourism in the country resumes.
"The strengthening of two-way tourism between our nations will promote better understanding of our respective cultures and way of life – opening up opportunities for partnership and support across various sectors," she stated.
Before the pandemic, Japan was the fourth biggest tourism market for the Philippines. - Words by Florenda Corpuz, Photos by Din Eugenio