MANILA/TOKYO – In a significant milestone in their decade-old strategic partnership, the Philippines and Japan held their first Foreign and Defense Ministerial Meeting on April 9 in Tokyo.
The Philippine delegation was co-led by Foreign Affairs Sec. Teodoro Locsin, Jr., and Defense Sec. Delfin Lorenzana. Japanese Minister for Foreign Affairs Yoshimasa Hayashi and Minister of Defense Nobuo Kishi led the Japanese side.
The ministers hailed the establishment of the 2+2 talks as a key aspect in deepening security and defense cooperation between the two countries.  They also issued a joint statement reflecting the discussions that took place and the points of consensus they reached. They also noted the terms of reference on the 2+2 talks. The 2+2 with Japan is the Philippines' second, after the United States.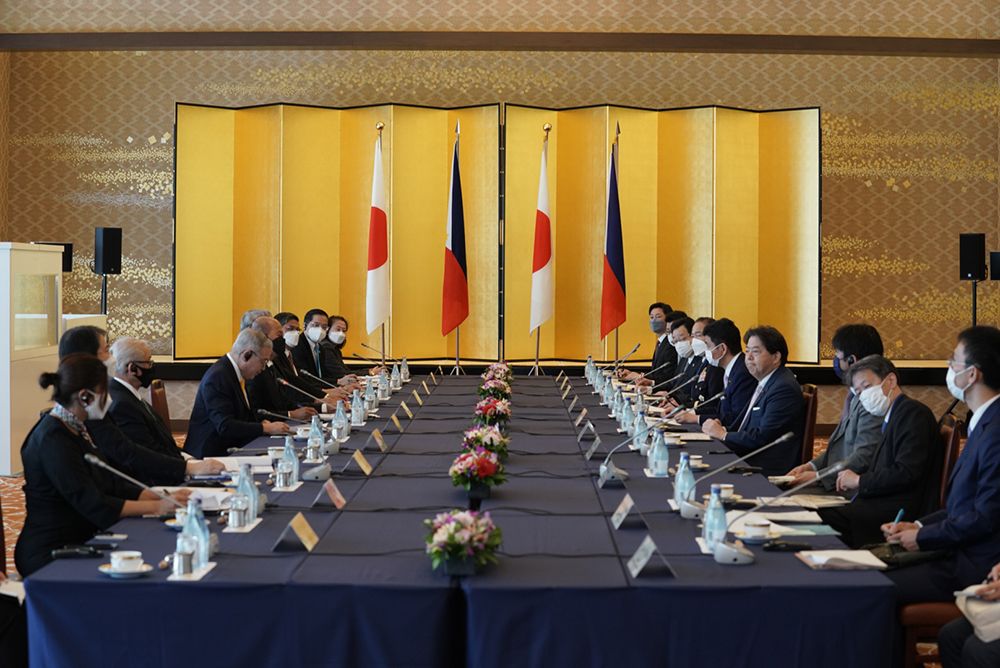 "We have laid the groundwork for the next decade of our strategic partnership. We have achieved a substantive clarification of all the issues and in many of them produced consensus. The security ties we are developing are much less than those of an alliance but much more than a cordial relationship," Locsin said in his closing remarks.
In addition to the 2+2 Meeting, Locsin and Lorenza separately met with their respective counterparts for bilateral discussions. In his meeting with Hayashi, Locsin highlighted the Philippines' commitment to strengthening bilateral cooperation in the political, economic, and functional fields. Japan has been a reliable partner of the Philippines in its development agenda, capability-building initiatives, and COVID-19 recovery efforts. Both sides agreed on the importance of rules-based order that will allow both countries to remain resilient in light of emerging realities in the geopolitical arena.
Locsin and Lorenzana paid a courtesy call on Prime Minister Fumio Kishida on April 8, ahead of the 2+2 meeting. The Japanese leader welcomed the two ministers to Japan and recalled his visits to the Philippines. He said that PH-Japan relations enjoy a golden age. He expressed confidence in the success of the inaugural 2+2 meeting. - PR
(Photos courtesy of Philippine Embassy, Tokyo)