FUKUOKA – Acclaimed Chinese filmmaker Jia Zhangke is the recipient of the Fukuoka Grand Prize this year. Japanese scholar and economist Akira Suehiro won the Academic Prize and Indian performing artist Teejan Bai bagged the Arts and Culture Prize.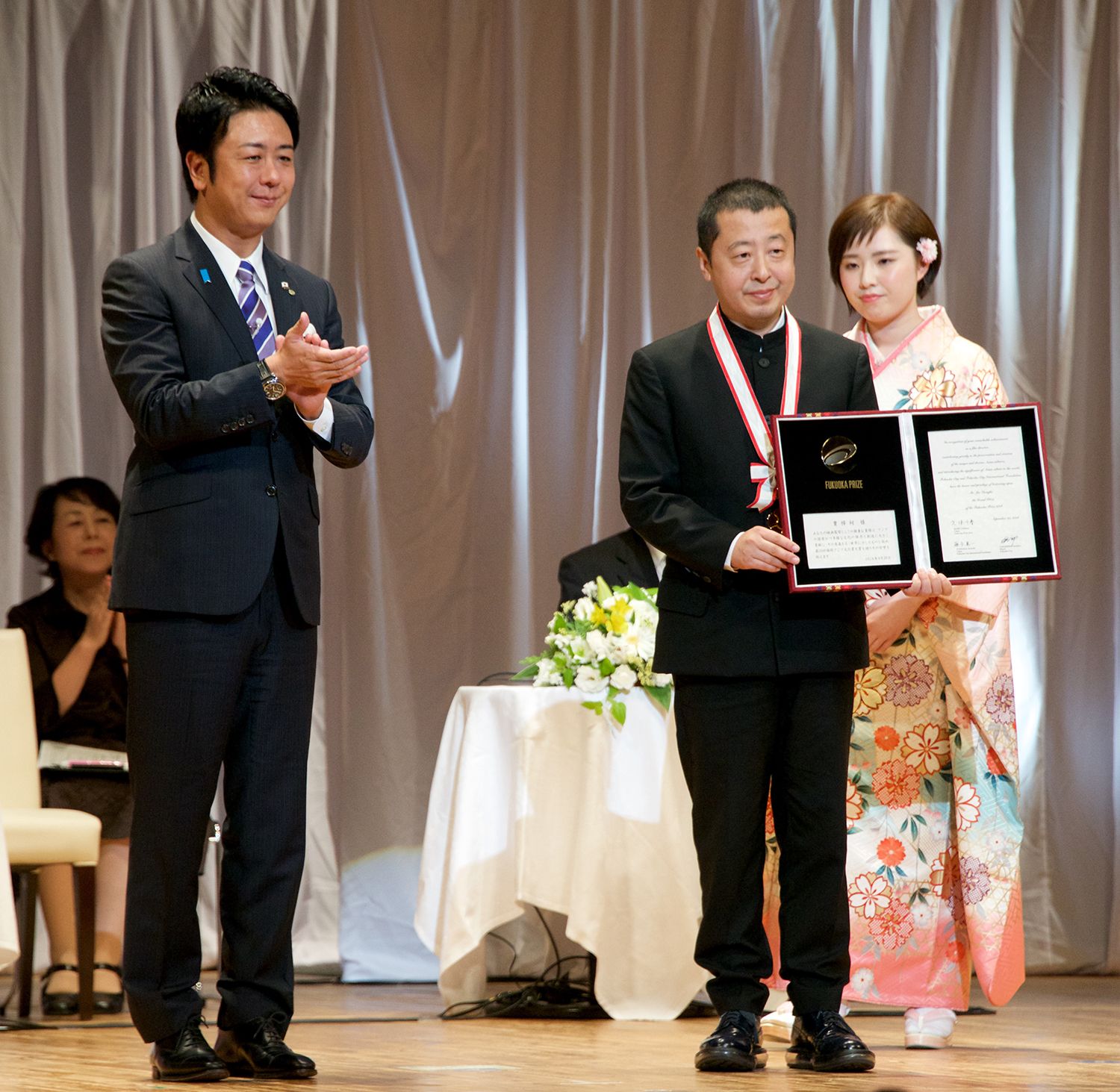 The three laureates were awarded on Sept. 20 at a ceremony held at ACROS Fukuoka International Hall. It was attended by Prince Akishino, the second son of Emperor Akihito, his wife Princess Kiko and Fukuoka City Mayor Takashima Soichiro.
Zhangke, one of the most outstanding film directors of 21st century China, was recognized for his "brilliant films and for the richly textured depiction they provide of people who have been tossed about by the waves of a turbulent era, but who at the same time are determined to chart their own individual course through the tempest."
"I am very much honored to be chosen as the recipient of the Fukuoka Grand Prize. It's an encouragement for my filmmaking," Zhangke said at a press conference held in Grand Hyatt Fukuoka on Thursday.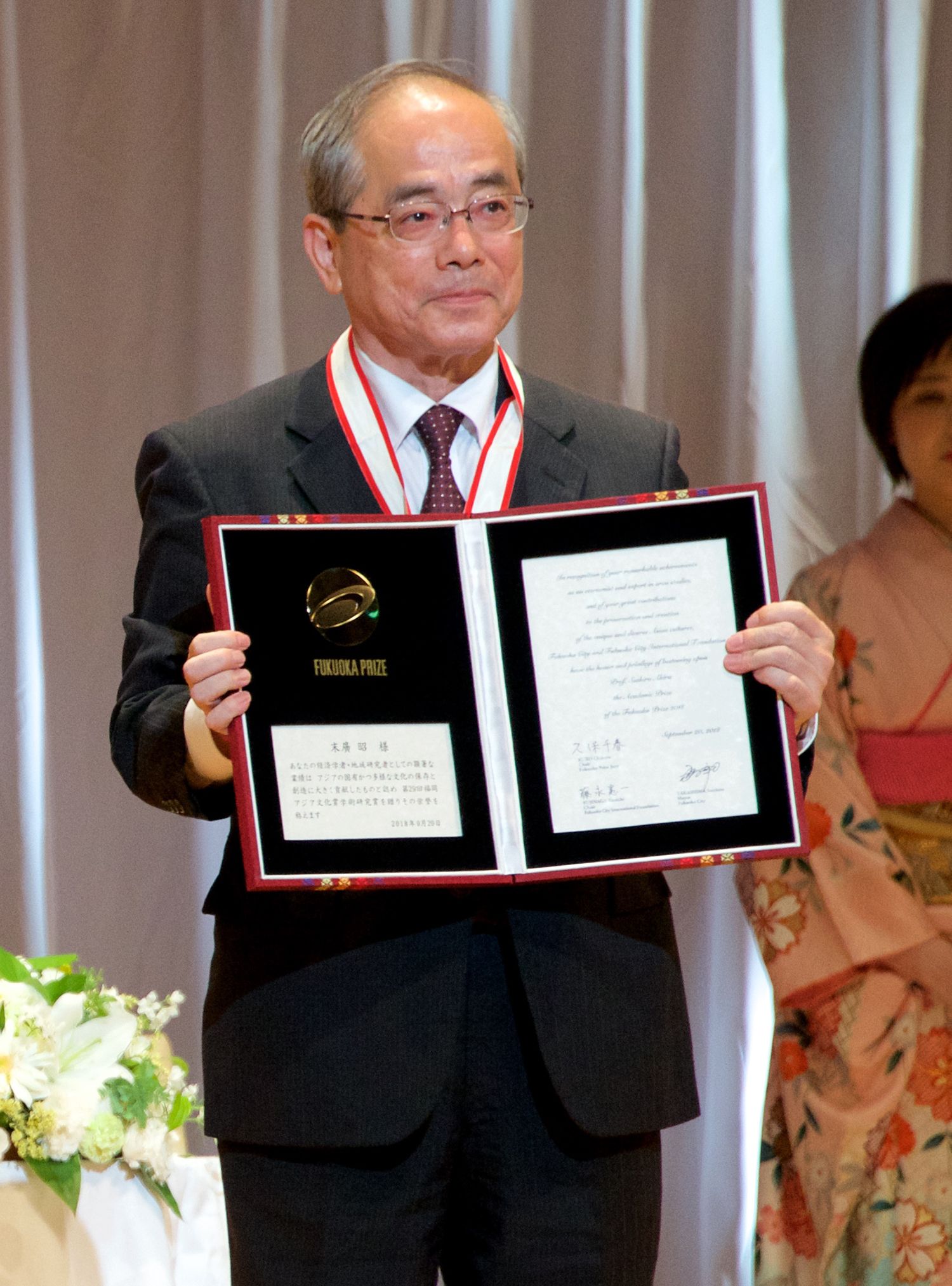 Prof. Suehiro of the Faculty of International Social Sciences at Gakushuin University is one of the foremost academic experts in Japan on the Asian economies. He was acknowledged for his "remarkable contribution to the progress of Asian studies, and for his outstanding achievements."
"I feel honored because this award is from the people of Fukuoka," said Suehiro.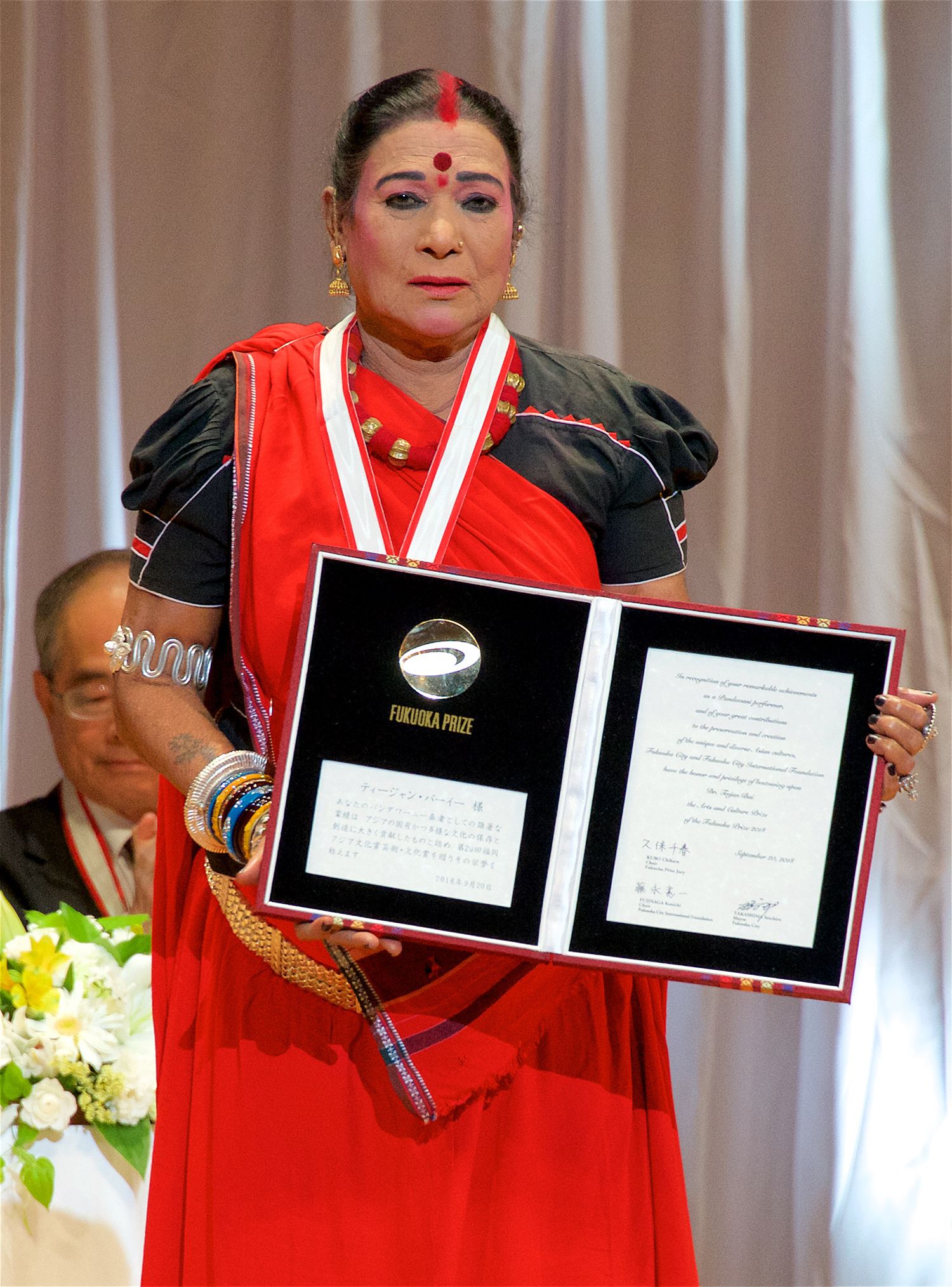 Dr. Bai, a well-known performing artist and a contemporary exponent of Pandavani, which is a narrative singing of the ancient Indian epic "Mahabharata," was honored for her "contribution that goes beyond the world of musical art and for her influence that has extended to cover social aspects."
"I am grateful to be given this award from Fukuoka. My family and I really rejoiced when we learned that the award will be given to me," said Bai.
When asked how do they intend to spend the prize money, Zhangke answered: "I will use it to support the young directors in their filmmaking." While Suehiro and Bai said that they will share a portion of it to young researchers and the underprivileged, respectively.
The laureates are scheduled to give public lectures on topics about their works and conduct school visits in the city.
The Fukuoka Prize was established by the City of Fukuoka in 1990 as an award presented annually to honor the outstanding work of individuals, groups and organizations to preserve and promote the unique and diverse cultures of Asia. To date, 112 laureates have been awarded. Five of them are from the Philippines: Leandro Locsin (Arts and Culture Prize, 1992), Marilou Diaz-Abaya (Arts and Culture Prize, 2001), Reynaldo Ileto (Academic Prize, 2003), Kidlat Tahimik (Arts and Culture Prize, 2012) and Ambeth Ocampo (Academic Prize, 2016).
(Words by Florenda Corpuz, Photographs by Din Eugenio)