TOKYO – It has been almost 40 years since Kidlat Tahimik (born Eric de Guia) started filming "Balikbayan #1: Memories of Overdevelopment Redux 1," about Enrique de Malacca, slave of Magellan, the first man (a Filipino in Kidlat's fancy) to circumnavigate the world. His recent retrospective at Theatre Image Forum in Shibuya commemorated the Japanese theatrical release of his latest film "Balikbayan #1: Memories of Overdevelopment Redux VI."
"I started the film in 1979. In 1988, I decided to shelve it because my three sons were just growing up," Tahimik said during a talk with his son Kawayan de Guia following the screening of his other film "Perfumed Nightmare (Mababangong Bangungot)."
Kawayan portrayed the role of reincarnated Ferdinand Magellan in "Balikbayan #1: Memories of Overdevelopment Redux III."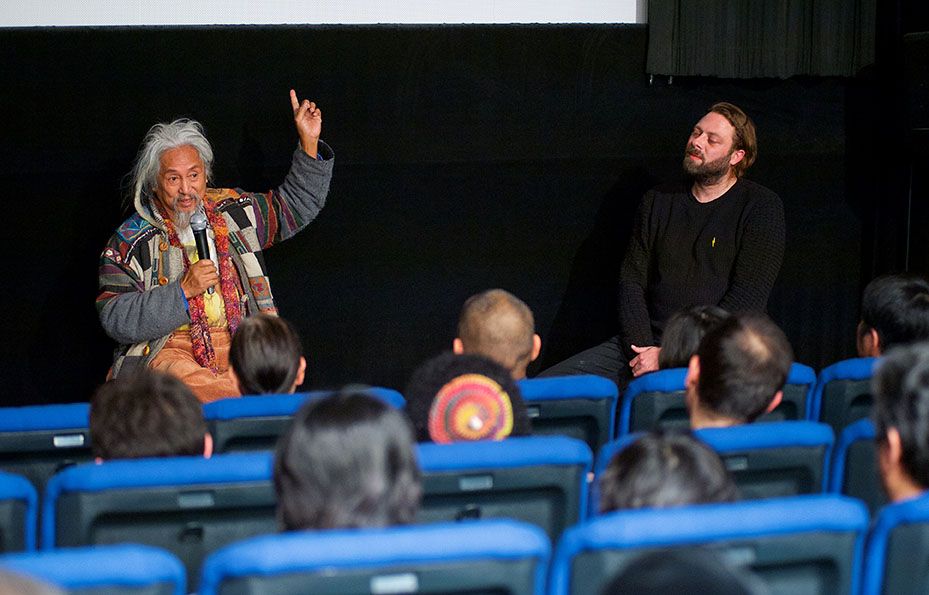 "25 years later, he was exactly the same person I needed because the original Magellan died kaya siya ang pumalit na gumanap," Tahimik told the audience.
"Perfumed Nightmare" was Tahimik's debut feature. The film won the Fipresci (International Critics') Award at the Berlinale in 1977. It focuses on the adventures of a Filipino jeepney driver, played by Kidlat, who dreams of emigrating to America and becoming an astronaut there.
"I never went to film school, which maybe was an advantage because I could not make such a crazy film if I had gone to a school," Tahimik, whose name in Tagalog means "quiet lightning," stated.
His son Kawayan also shared his memories about the film.
"We grew up without television so Perfumed Nightmare perhaps was my TV. We would watch it over and over," he said.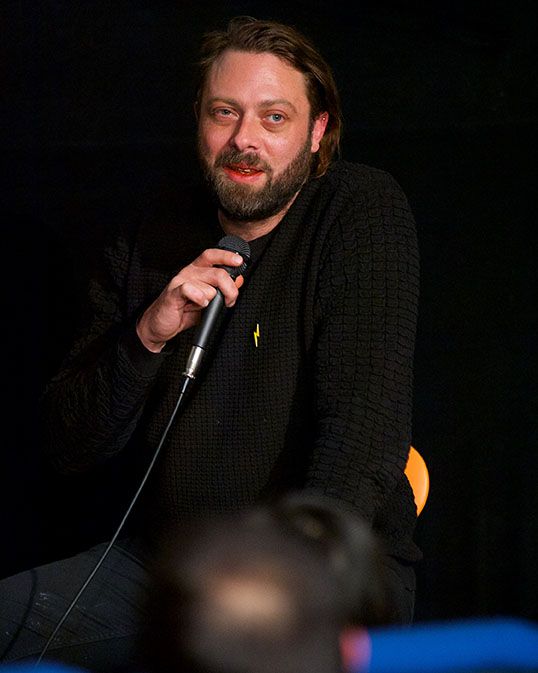 "I guess I can't help it if my works reflect a lot of the values that Kidlat has," added the visual artist, whose works have been featured in numerous exhibitions at key galleries and museums including the ARNDT Berlin.
Tahimik commented by saying, "In our lifetime together, I'm learning as much about you as an artist and the two of us can play ping pong with artist ideas."
The Father of Philippine independent cinema, who has just been given with the National Artist for Film and Broadcast Arts honor, revealed that he made the film without any script.
"I had no pre-written script. I had the idea of the beginning, middle and the end but everything was kapa-kapa. And that's very much like Kawayan, who works as a painter and installation maker," he said adding that they just work to tell their stories. "Kawayan as a painter also doesn't have any pre-studies. He has a starting point and then he knows where he's going to go."
Tahimik ended the forum with this remark: "I think I raised my kids to also be aware that there's much more to discover about the ancient cultures even if we have laptops and mobile phones. Let's find out what treasures are there waiting for us." - Florenda Corpuz
(Photographs by Din Eugenio)