MANILA/TOKYO – Philippine President Ferdinand "Bongbong" Marcos Jr. on Wednesday shared his well-wishes for Japanese Emperor Naruhito who celebrated his 63rd birthday on Feb. 23, a national holiday in Japan.
"I wish abundant happiness and blessings to His Majesty The Emperor as he leads Japan to continued prosperity and the promotion of peace," he said in his toast remarks at the National Day of Japan and the emperor's birthday celebration at the Shangri-La the Fort Hotel in Taguig City.
The chief executive met the Emperor and Empress Masako during his official visit to Tokyo early this month and invited them to visit the Philippines.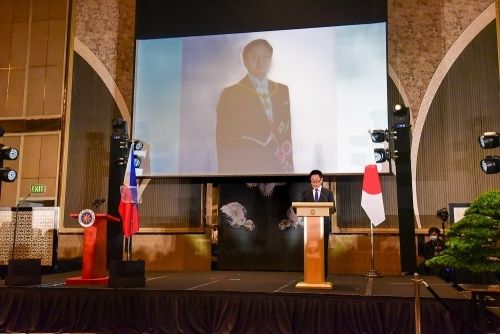 He also conveyed to the Imperial Couple the affection and admiration of the Filipino people, including the estimated 297,262 Filipinos who consider Japan their second home.
Naruhito on Thursday gave his first public birthday address since ascending the Chrysanthemum Throne on May 1, 2019 following the abdication of his father, Emperor Emeritus Akihito.
He is Japan's 126th emperor – the first to be born after World War II. - Florenda Corpuz
(Photos courtesy of Embassy of Japan in the Philippines)