TOKYO – Celebrating the vibrant Philippine culture and heritage, the Philippine Embassy, in partnership with the National Commission for Culture and the Arts (NCCA), hosted the two-day event "Habi Natin: Philippine Terno and Weaves Exhibition and Lecture," which aimed to introduce the unique art of Philippine textile and weaving to the Filipino, Japanese, and foreign communities in Japan.
The two-day program commenced with the terno exhibition during the commemoration of the 125th Anniversary of the Proclamation of Philippine Independence, held at the Fuji Room of the Imperial Hotel on June 12.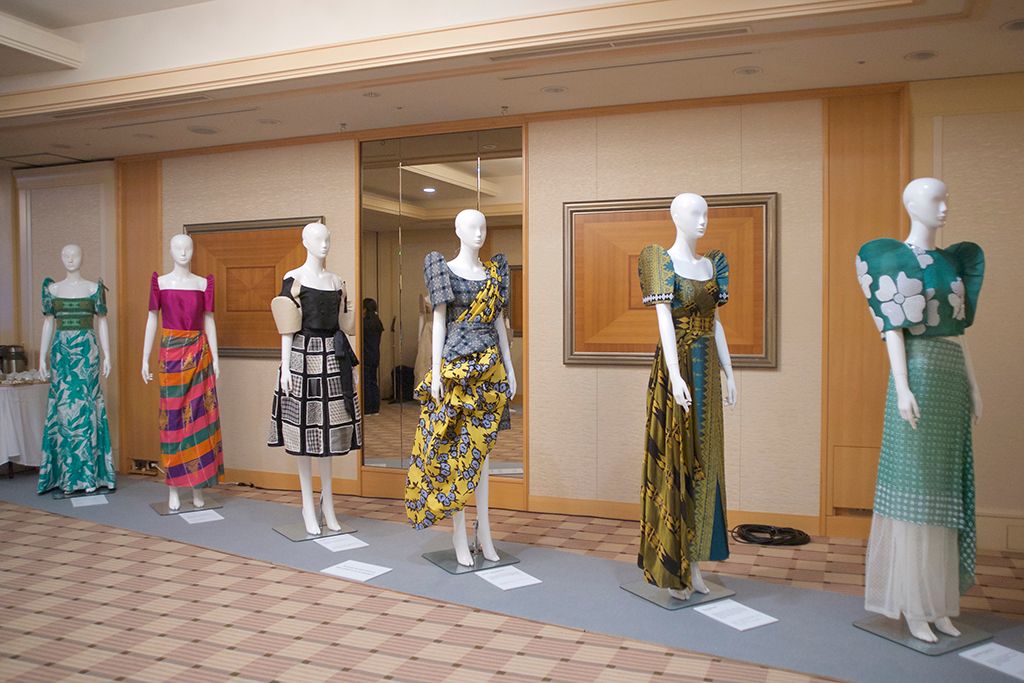 The terno, a traditional Filipino formal dress, showcased the expertise of renowned fashion designers, including Patis Tesoro, Randy Ortiz, Lesly Mobo, Len Cabili, Joey Samson, Dennis Lustico, Jojie Llloren, Ivarluski Aseron, JC Buendia, Puey Quinones, Paul Cabral, and KAAYO.PH. Each terno was meticulously crafted using handwoven materials from various regions of the Philippines, showcasing the diversity and creativity of the country's artistic heritage.
The event continued on June 13 with a series of lectures and demonstrations. Len Cabili, founder of her own brand and an advocate for working with Filipino artisans, delivered insightful lectures on Philippine textiles and weaves.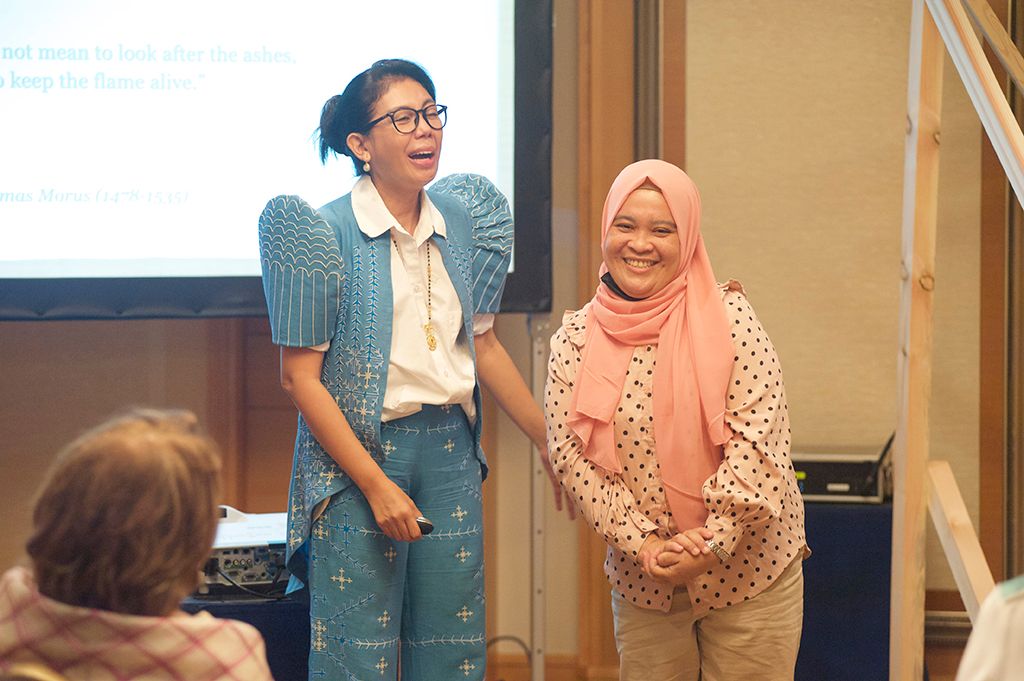 Furthermore, the attendees, including ambassadors, spouses of ambassadors, and members of the Japanese and Filipino communities, were treated to a live demonstration of weaving using a loom by guest weaver Suraya Padirna Jarad from Sulu, Philippines. Her inspiring journey as an overseas Filipino worker (OFW) in Saudi Arabia, returning to her roots to preserve the art of weaving, emphasized the significance of the craft as both an art form and a source of livelihood and unity within her community.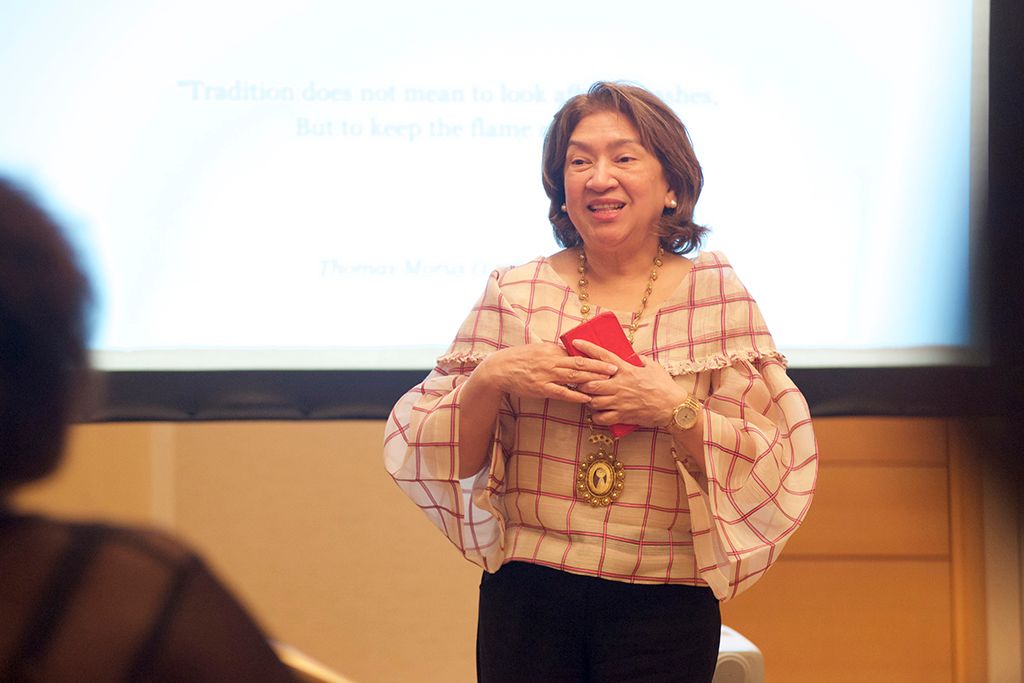 In an exclusive interview with Filipino-Japanese Journal (FJJ), Philippine Ambassador to Japan Mylene Garcia-Albano expressed her vision for the event's long-term impact, stating, "One of our priorities in Japan is people-to-people relations, and showcasing a part of our culture, like the terno, is vital. I hope this event will foster collaborations between Filipino and Japanese designers and promote the rich fabrics we produce."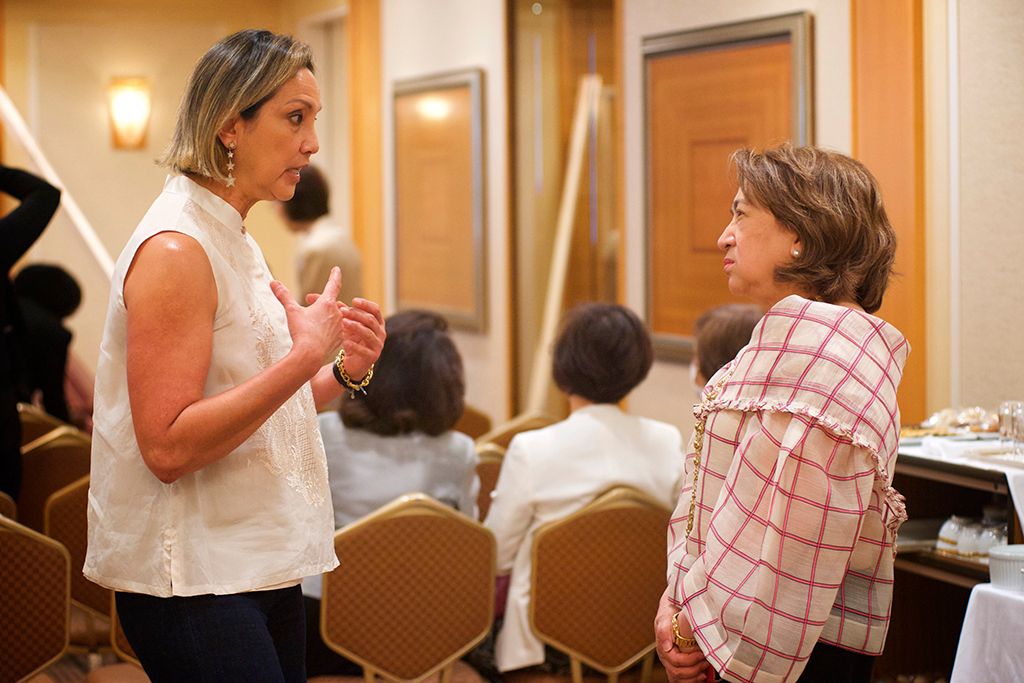 Tetta Ortiz Matera, one of the organizers, shared her inspiration behind the program, telling FJJ, "I wanted to bring fashion and culture together and emphasize how rich our culture is. Weaving is such a big part of it, and there's so much that can be done to bring more awareness to it. Now fashion is going back to its roots, and we have so much of it. It's time to push for recognition for our amazing people and products." - Words and interview by Florenda Corpuz, Photos by Din Eugenio