TOKYO – The Ateneo Blue Eagles are gearing up for their comeback in the World University Basketball Series (WUBS), a champions league-style tournament for world-class university basketball teams, set to be held at the Yoyogi National Stadium Second Gymnasium on Aug. 10-13.
The men's basketball team will once again carry the Philippine flag in the upcoming WUBS 2023. Fresh from their championship win in the inaugural tournament last year, the team aims to defend their title in the competition.
"The Blue Eagles are excited to return to the World University Basketball Series. We will have a very new roster so the experience of international basketball and the chance to bust Japan again makes WUBS one of the most exciting events on our 2023 calendar," head coach Tab Baldwin said.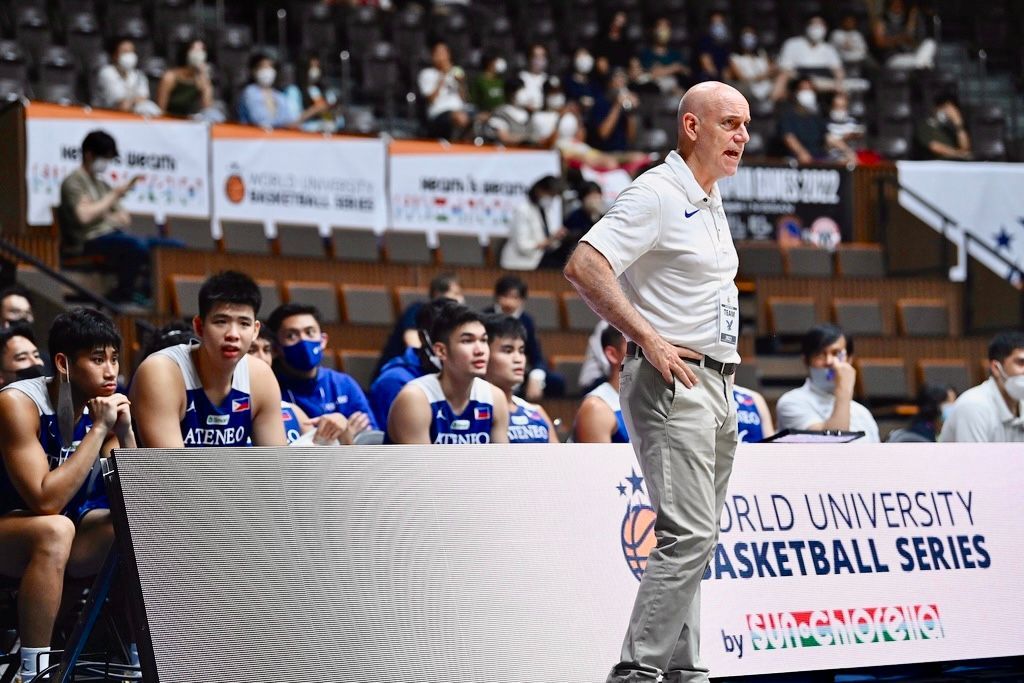 In the first WUBS, the Blue Eagles made history by winning the championship title with a 68-59 victory against Japan's Tokai University in the final game.
Aside from the Ateneo Blue Eagles, this year's tournament will feature seven other men's university basketball teams from different countries and regions, including the University of Sydney from Australia, National Chengchi University (NCCU) from Chinese Taipei, Perbanas Institute from Indonesia, Tokai University and Hakuoh University from Japan, Korea University from South Korea, and Radford University from the United States.
The teams will compete in a series of 12 knock-out tournament games over three days to determine the 2023 series champion. Ateneo will play an exhibition game against the Japanese university men's basketball select team on Aug. 10.
The WUBS 2023 is hosted by the All Japan University Basketball Federation (JUBF) with support from Rakuten Sports and presenting partner Sun Chlorella. - Words by Florenda Corpuz, Photos by Din Eugenio