Located in the bustling city of Tokyo and seamlessly connected to Haneda Airport Terminal 3, the Haneda Airport Garden commercial complex offers an unparalleled destination experience designed to cater to the diverse needs of international travelers, domestic tourists, and day-trippers.
Following an almost three-year delay caused by the COVID-19 pandemic, the Haneda Airport Garden finally opened to the public on Jan. 31. This complex goes beyond being a typical multi-purpose facility, as it places a strong emphasis on cultural exchange, inviting visitors and guests to fully immerse themselves in the enchanting charm and warm hospitality of Japan that is fitting for a global travel hub.
Here are five reasons why Haneda Airport Garden is a traveler's haven and a destination in itself:
1. It has a natural hot spring spa. The Izumi Tenku no Yu Haneda Airport is a 2,000-square meter natural hot spring spa that provides an ideal spot for both airport visitors and hotel guests to unwind and rejuvenate. This 24-hour spa facility features a rooftop open-air bath, offering breathtaking views of the magnificent Mt. Fuji and airplanes taking off and landing at Haneda Airport.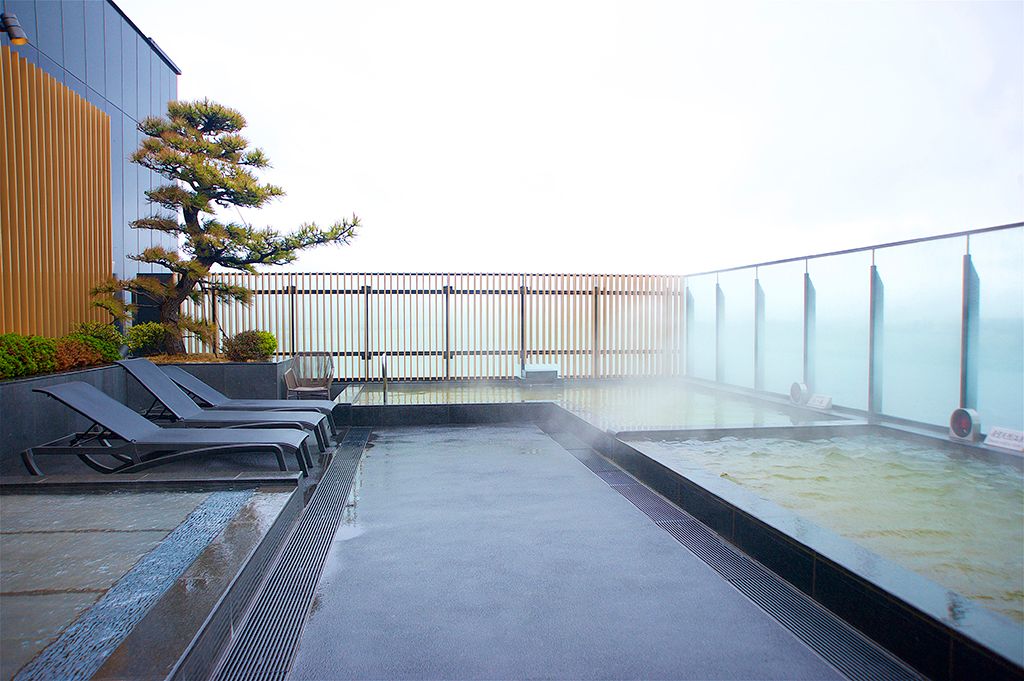 Website: https://www.hvf.jp/eng/hanedaairport- grand/spa/
2. It has a sprawling airport hotel with 1,717 rooms. Situated within the complex, the Villa Fontaine hotel features both the Premier (luxury) and Grand (high-grade) brands, providing travelers and guests with top-notch comfort and functionality that reflects the standards expected of an international travel hub.
Website: https://www.hvf.jp/eng/hanedaairport- premier/
                https://www.hvf.jp/eng/hanedaairport- grand/
3. It has an extensive selection of retail and dining options. Haneda Airport Garden is home to around 80 retail and dining establishments, ranging from retail stores and restaurants to a food court, where visitors can indulge in an array of cuisine, shop for travel essentials, and appreciate traditional crafts.
Website: https://www.shopping-sumitomo-rd.com/haneda/shop_list/
4. It has a MICE-ready event venue. The Villa Fontaine hotel offers more than just comfortable lodging. It also houses a large hall that can accommodate up to 1,000 people, as well as 10 meeting and banquet rooms, making it a MICE (meetings, incentives, conferences, and exhibitions) venue directly connected to the airport.
Website: https://www.hvf.jp/eng/hanedaairport- grand/banquet/
5. It has an all-weather bus terminal. The Haneda Airport Garden Bus Terminal is a transport hub of convenience, a gateway to the wonders that lie beyond Tokyo. From charming regional cities to breathtaking tourist destinations, this all-weather bus terminal connects travelers to the gems of Japan with ease and comfort.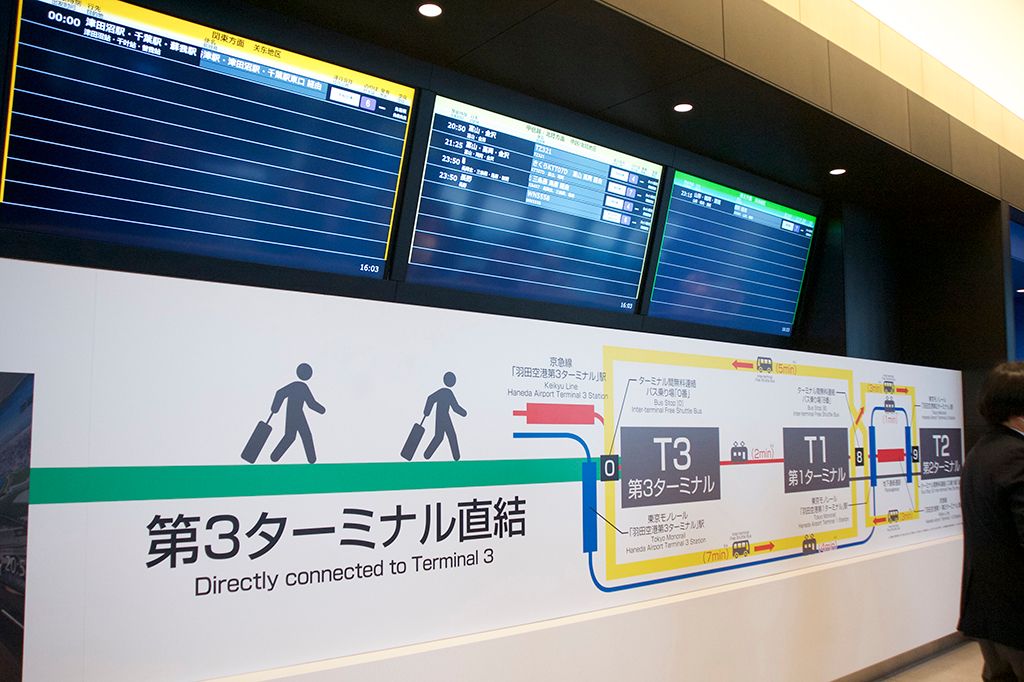 The Haneda Airport Garden stands out from other commercial complexes by offering a one-of-a-kind blend of cultural richness, traditional heritage, warm hospitality, and contemporary amenities. Its inviting atmosphere beckons both foreign and local travelers to indulge in the very best of Japan.
How to get there: The Haneda Airport Garden can be easily accessed by train through the Keihin Electric Express Railway Airport Line and is just a minute's walk away from the Tokyo Monorail Haneda Airport Terminal 3 Station. Additionally, it is directly connected to Haneda Airport's Terminal 3 from its second floor.
- Words by Florenda Corpuz, Photos by Din Eugenio
(Article cover photo: Mt. Fuji is seen from a room at Villa Fontaine Premier.)