TOKYO – In the past years, Bela Padilla has done movies such as "Camp Sawi," "I America," "Meet Me at St. Gallen," "100 Tula Para Kay Stella," "Luck At First Sight" and "The Day After Valentine's" – films that deviate from the usual mainstream formula.
Padilla's role choices only prove her mettle as a talented actress whose dedication to her craft is something that one cannot question. From being a reluctant star, Bela managed to transform herself as a serious actress without relying much to her surname that is known and popular in showbiz.
She is young, and has a lot more to improve. But it is safe to say that she has come to a point where she can make bold moves in her career. Her dauntless and brave decisions have brought her to prestigious international film festivals representing the Philippines, and earning accolades from critics and audiences alike.
Bela at TIFF
In 2016, Padilla attended two prestigious festivals in Japan – Kyoto International Film Festival (KIFF) and the Tokyo International Film Festival (TIFF) for "Tomodachi," a story about a Filipina who fell in love with a Japanese soldier in World War II under the direction of Joel Lamangan; and "I America," a film about a woman who's fighting for her rights to become a US citizen being the daughter of an American.
Three years later, Padilla returned to the 32nd TIFF for the world premiere of her latest film "Mañanita," which competed in the Main Competition section of the prestigious festival. Written by Lav Diaz and directed by Paul Soriano, it starred Padilla as the female sniper Edilberta who loses her job then embarks on a journey to her hometown in search of the man who raped her and killed her parents.
"Mañanita" was the lone Filipino entry in the Main Competition section, and Padilla couldn't be more proud of the film that earned her a best actress nomination.
"I usually work on mainstream cinema, mostly love stories and dramas. This is the first time that I was offered to do an experimental film, and I'm very happy that I said yes" she enthused.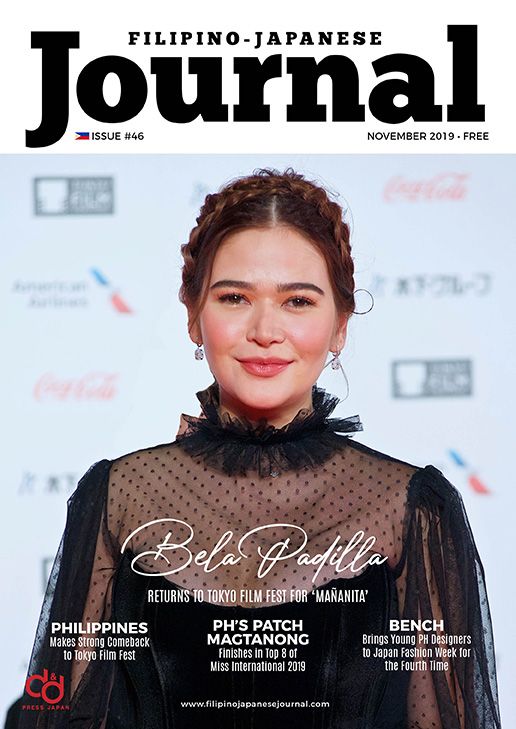 Explained Bela, "More than the physical aspect of the whole film, what's interesting for me as an actress is how emotional Edilberta was, but at the same time she could not show it. She has demons inside her that couldn't get out. We shot the film chronologically so I really felt everything Edilberta was going through."
During the Q&A session at Toho Cinemas in Roppongi Hills, a member of the audience asked how Bela prepared for the role, and mentioned about her character not having many lines.
"Actually, that was the biggest challenge for me because I am very talkative," she said smilingly.
"I think the training was more physical though. I had to learn how to assemble and how to use a rifle weeks before filming. I've never had a role like this before. Also, I watched films that Direk Paul suggested for me to watch to get into the psyche of a sniper shooter. I wanted to look really believable," Bela added.
Soriano was all praises for Padilla and hopes that Filipino moviegoers can see her believable and remarkable performance in the film when it opens in Philippine cinemas on Dec. 4.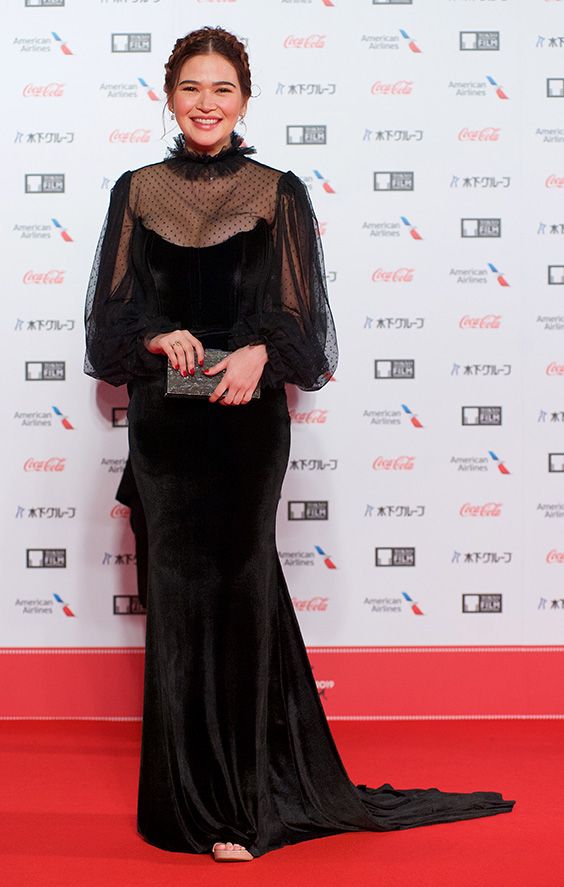 "Personally, I'm just hoping that being a part of the Competition section here at TIFF will pick the interest of our local audience. Hopefully, our own Filipino audience will come to the cinema, will be able to appreciate what you have all seen, and witness a fantastic performance by Bela and a great collaboration with Lav, and hope for the same kind of support that we got here in Tokyo," Soriano said when asked about his expectations when the film screens in the Philippines.
MMFF Entry
There's no stopping Padilla from making films. She is currently filming the Philippine adaptation of "Miracle in Cell No. 7," which is among the first four selected entries to the 2019 Metro Manila Film Festival (MMFF), slated to be shown this December.
Padilla replaced fellow Viva star Nadine Lustre who declined the role due to medical concerns in the remake of the popular Korean comedy-drama film. "Miracle in Cell No. 7" is about a mentally challenged man wrongfully imprisoned for murder, who builds friendships with the hardened criminals in his cell, and in return they help him see his daughter again by smuggling her into the prison.
In interviews, Padilla said that she doesn't mind being the second choice for the role, and that she is excited to be given the chance to portray it because she is a fan of Korean dramas and films.
Aside from Padilla, the movie also stars Aga Muchlach, Joel Torre, Soliman Cruz, Mon Confiado, JC Santos and Jojit Lorenzo. - Words by Florenda Corpuz & Nel Salvador, Photographs by Din Eugenio
Digital Edition: https://issuu.com/filipino-japanesejournal/docs/filipino-japanese_journal_november_2019