TOKYO – Three-time Filipino-Japanese Journal (FJJ) cover girl Bela Padilla happily spent the first few days of 2020 in the Japanese capital with her mother where they visited some of the famous landmarks in the city, and met with the Filipino-Japanese Journal team.
Being the nice, sweet and thoughtful girl that she is, Bela found the time to meet us at Tsukiji Market, the so-called "Kitchen of Tokyo" on Jan. 2 where she introduced us to her mother. There, we had a great time eating sushi, grilled seafood and strawberry desserts.
After our food tour, we went to Asakusa, and did some shopping.
In Shinjuku, our final destination, we gave her a copy of our November 2019 issue. The beautiful and talented actress was ecstatic to see herself on the cover, which was taken during the opening ceremony of the 32nd Tokyo International Film Festival (TIFF) at Roppongi Hills Arena last October 2019.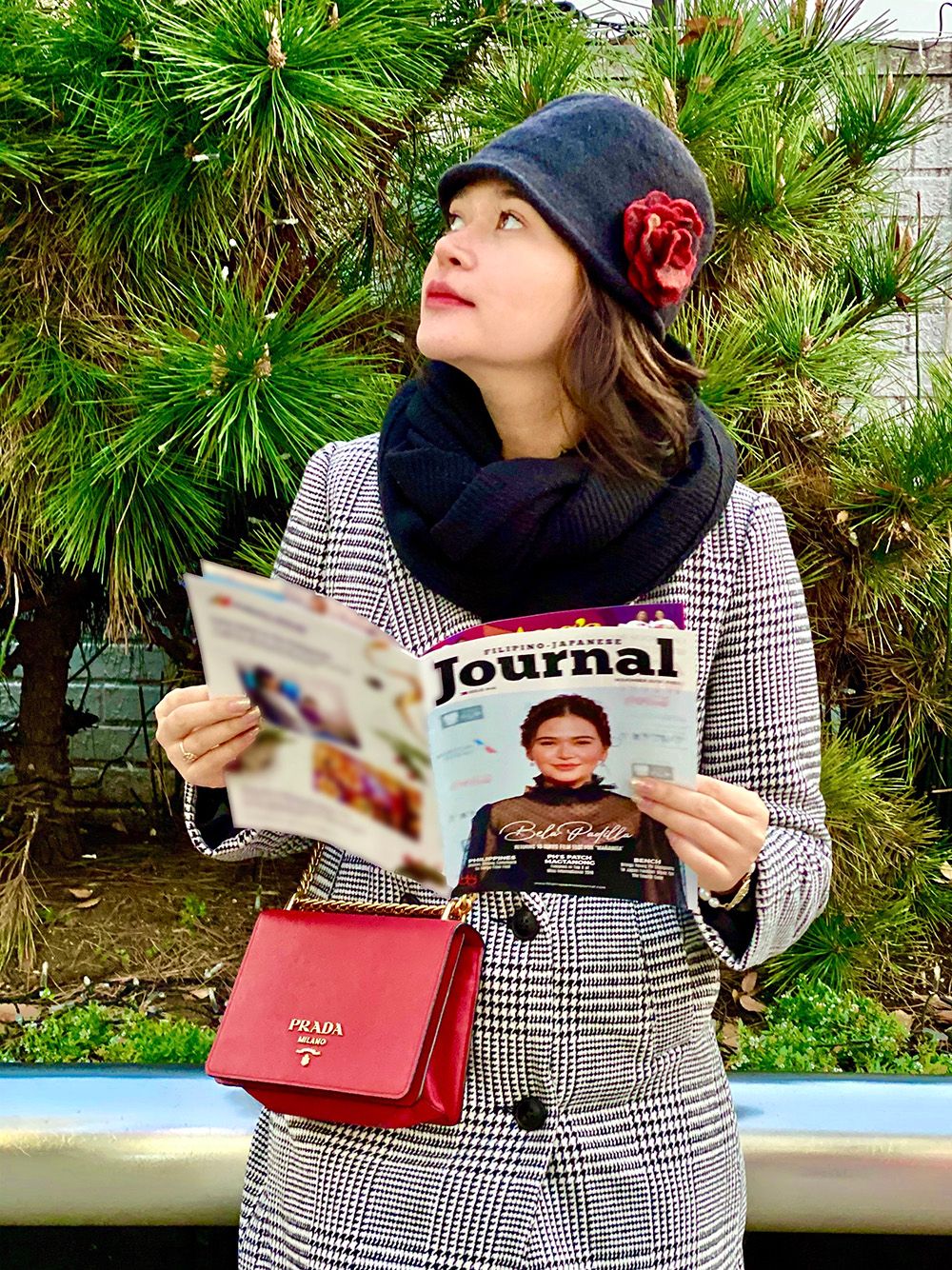 Bela returned to the prestigious festival for the world premiere of Paul Soriano's suspense drama "Mañanita," which was the lone Filipino film in the Main Competition section. She portrayed the role of a female sniper named Edilberta who loses her job then embarks on a journey to her hometown in search of the man who raped her and killed her parents.
Bela, who described her quick Tokyo getaway as "a quiet and relaxed trip" is currently promoting her reunion movie with JC Santos entitled "On Vodka, Beers and Regrets" under the direction of Irene Villamor. It will be shown in the Philippines on Feb. 5. - Words by Florenda Corpuz, Photographs by Din Eugenio