We all know that Filipino talents are world-class. There have been countless stories that talk about how they shine in the international stage. While our very own athletes gave a sense of pride and nationalism in the 30th Southeast Asian Games held in the Philippines recently, several Filipinos in the field of entertainment also gained international fame here in Japan that is worthy of our admiration.
Here's a list of Filipinos who shine brighter in Japan in 2019.
Kidlat Tahimik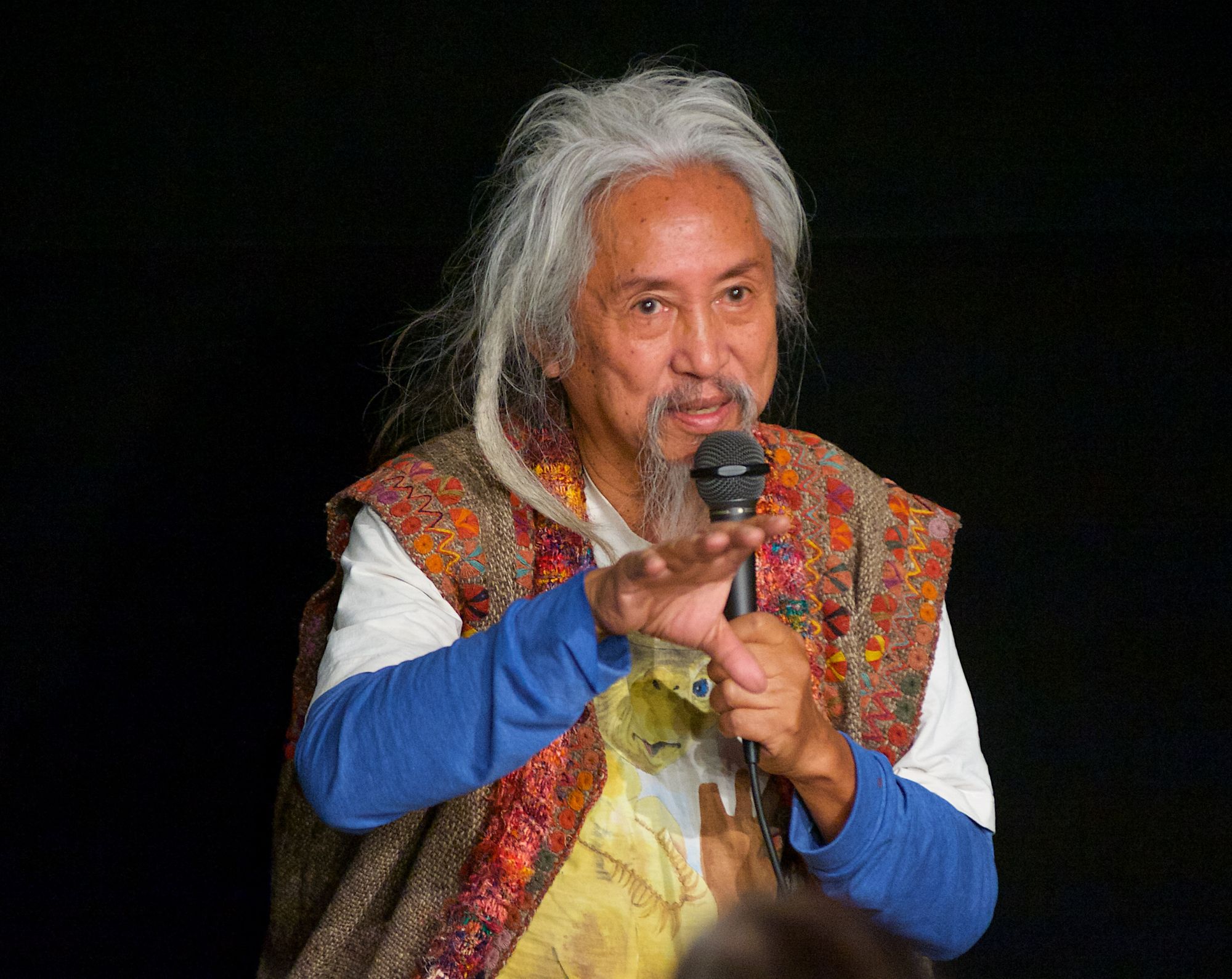 Eric de Guia, more popularly known as Kidlat Tahimik, has cemented a name for himself in Japan as an acclaimed filmmaker. The Father of Philippine Independent Cinema has made rounds in Tokyo and Osaka this year with the Japanese theatrical release of his latest film "Balikbayan #1: Memories of Overdevelopment Redux VI."
Balikbayan #1: Memories of Overdevelopment Redux VI, a filmic voyage spanning 35 years, was commemorated in his retrospective at Theatre Image Forum in Shibuya last January. It revolves around Enrique de Malacca, a slave of Magellan, who was the first man to circumnavigate the world.
"I started the film in 1979. In 1988, I decided to shelve it because my three sons were just growing up," Kidlat, now a National Artist for Film and Broadcast awardee, said.
Jericho Rosales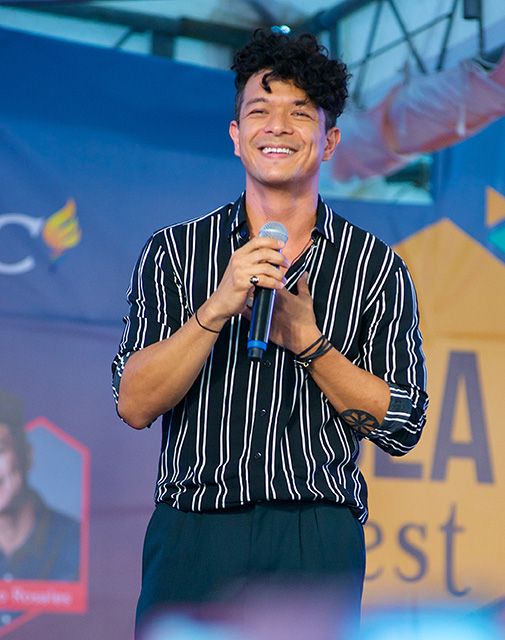 Jericho Rosales' film, "The Girl in the Orange Dress" opposite Jessy Mendiola, competed in the Osaka Asian Film Festival (OAFF) in the first quarter of 2019. The rom-com directed by Jay Abello tells the encounter of Anna (Jessy), the mysterious girl in the orange dress, and showbiz superstar Rye (Jericho).
The beguiling actor also graced "IslaFest," the first-ever Filipino-Japanese fusion event organized by the Philippine Expo Organizing Committee in partnership with The Filipino Channel (TFC), where he was seen performing and mingling with Filipinos in Japan who trooped the event that was held in Ueno Park last June.
Randy David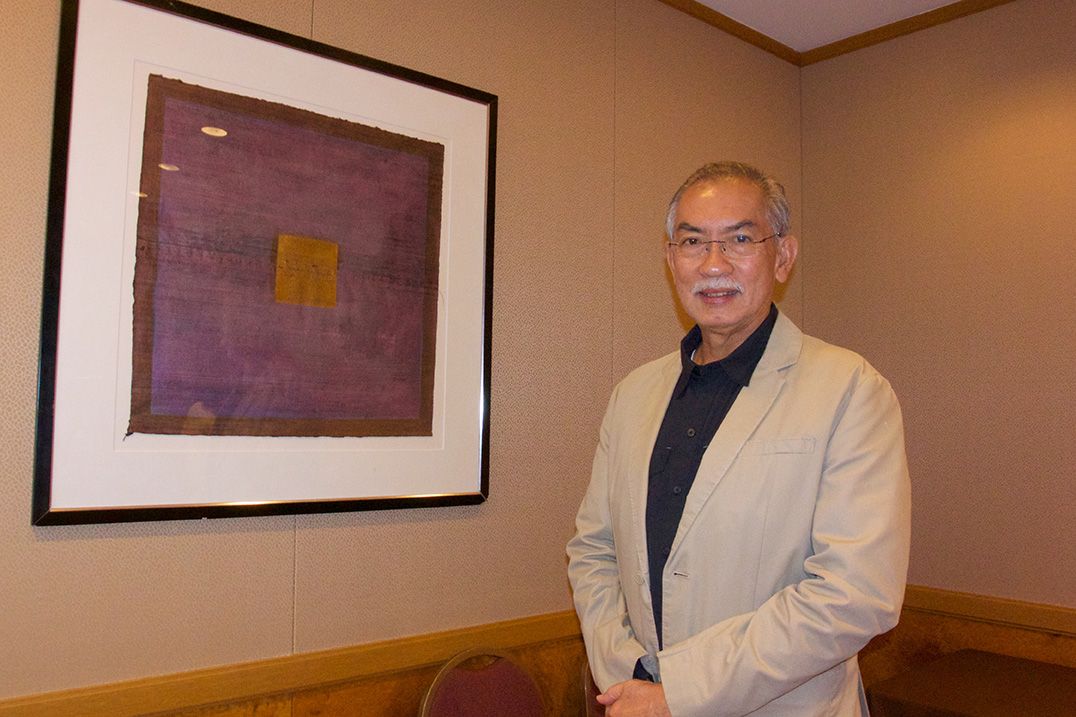 Bringing another pride to the country is renowned Filipino sociologist and newspaper columnist Randolf "Randy" David who was hailed as the grand winner of the prestigious Fukuoka Prize 2019.
David, who is a professor emeritus of sociology at the University of the Philippines, is the first Filipino to bag the highest honor since the establishment of the Fukuoka Prize in 1990 that seeks to honor the outstanding work of individuals, groups and organizations to preserve and promote the unique and diverse cultures of Asia.
The citation commended David for playing "a dynamic part in achieving social justice in the Philippines by sharing his knowledge not only with the students through his university lectures but also more widely with the general public through TV programs and newspaper columns."
He personally accepted the award in September from Crown Prince Akishino, Crown Princess Kiko, and Fukuoka City Mayor Takashima Soichiro.
"I am filled with strong feelings that what we are honoring by these awards are not so much our personal achievements, but certain things that are timeless and enduring.
"These are the values of friendship, cooperation, solidarity – and tolerance amid diversity. It is these ideals that drive us – citizens of different nations – to come together every year in this historic and cosmopolitan gateway city of Fukuoka to celebrate the creation, development, and preservation of the best of Asia's culture," David said in his speech.
Bela Padilla and Direk Paul Soriano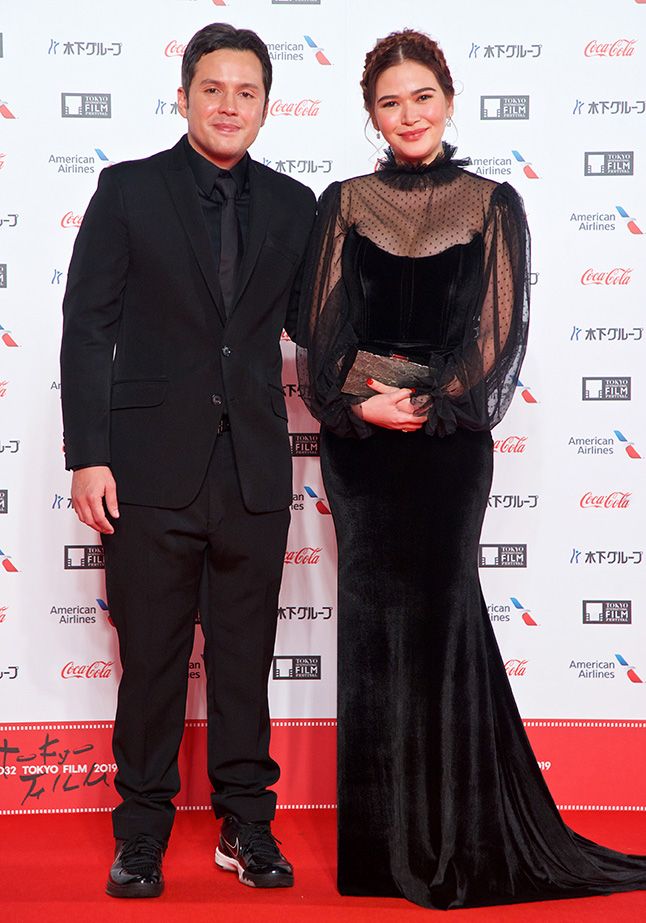 After attending two prestigious festivals – Kyoto International Film Festival (KIFF) and the Tokyo International Film Festival (TIFF) – in 2016, Bela Padilla returned to the 32nd TIFF for the world premiere of "Mañanita" this year. Directed by Paul Soriano, the film competed in the Main Competition section of the prestigious festival.
It was the lone Filipino entry in the Main Competition section which earned Padilla a Best Actress nomination. The story revolves around Edilberta (Padilla), a female sniper who loses her job then embarks on a journey to her hometown in search of the man who raped her and killed her parents.
"I usually work on mainstream cinema, mostly love stories and dramas. This is the first time that I was offered to do an experimental film, and I'm very happy that I said yes," said Padilla.
It was also Soriano's second time at TIFF; his film "Kid Kulafu" was screened at the Crosscut Asia section in 2015.
"I started when I first saw on Philippine news two or three years ago about a news feature on Mañanita cops, and how there's a police force in Davao that sings songs and serenades suspected drug users or drug dealers. They would use songs to hopefully get them to surrender. So I had that idea, and it never left me. I wanted to make a film about that," Soriano shared at the Q&A session at Toho Cinemas last October.
Young Designers of Bench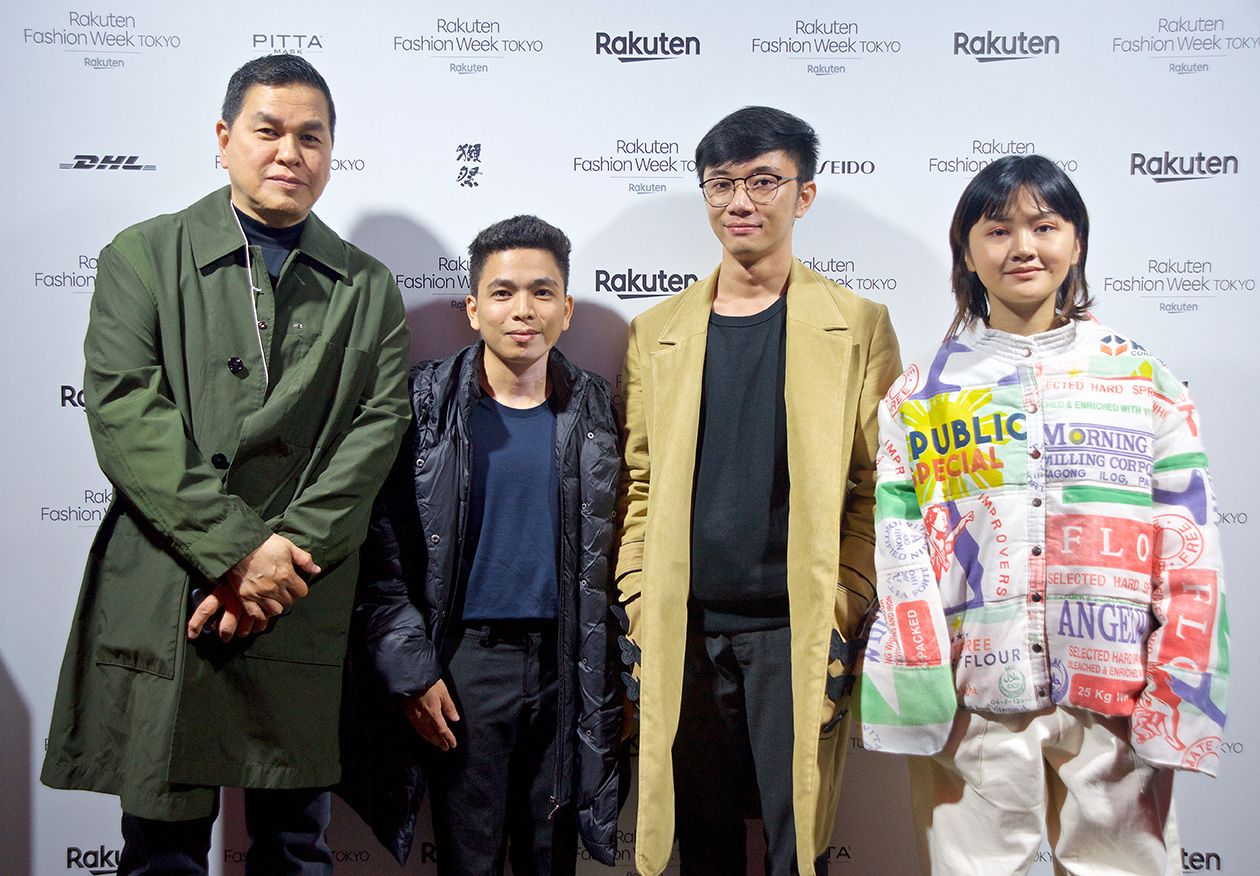 Three aspiring and young designers Antonina Abad Amoncio, Bon Reyes, and Jace Quiambao, winners of the Bench Design Awards 2019, were able to showcase their creations to an international audience at the Rakuten Fashion Week Tokyo (RFWT).
They presented their 2020 spring/summer collections during the "Asian Fashion Meets Tokyo – Philippines" show alongside the country's leading lifestyle and clothing brand held at Shibuya Hikarie Hall A last October.
"I'm happy that from out of the so many Asian countries, tayo na lang ang naiwan – Pilipinas at Indonesia. Siyempre, I look forward sa suporta ng Japan Fashion Week na mapasali pa rin tayo sa mga susunod na taon," Bench Founder Ben Chan told Filipino-Japanese Journal right after the show.
It was the brand's fourth participation at the celebrated biannual fashion event.
Bench highlighted the "Filipino Fashion Heritage" by showing inspirations and elements from the national dress: the barong and the Philippine terno, the camisa, saya, and others while taking on a more contemporary approach to appeal to a wider market.
Bea Patricia Magtanong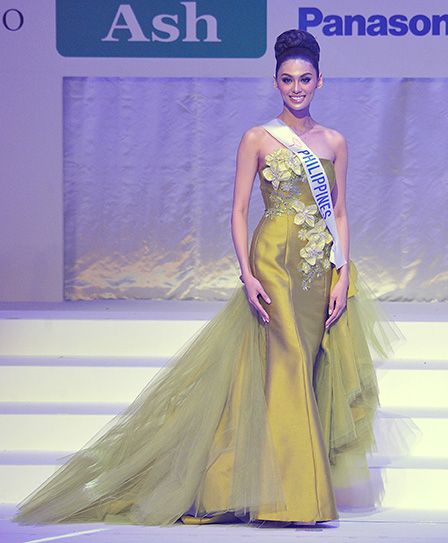 Although Bea Patricia Magtanong failed to take home the Miss International 2019 crown, she made the country proud by finishing in the top 8 of the pageant held at Tokyo Dome City Hall in November.
The 25-year-old lawyer-beauty queen from Bataan delivered an inspiring speech on women empowerment and gender equality during the final round of the competition.
"When I was younger, I found it strange that I was subjected to different standards as other boys my age. When I got older and even more so when I became a lawyer, I began to question these standards and challenge them. Why should women live in fear of harassment, violence, and discrimination when basic human decency calls for respect, tolerance, and compassion?
"To cheer all women means to support all women regardless of their race, religion, or background. But not only this – it also means to remove the barriers that prevent women from realizing their full potential. Miss International does this by fostering a global culture of women empowerment and gender equality. And through this platform, we can ensure that no woman anytime, anywhere is left behind," she said.
Magtanong was grateful to reach the top 8 saying that she enjoyed every bit of her journey and that she did everything she could to represent the country well.
Brillante Mendoza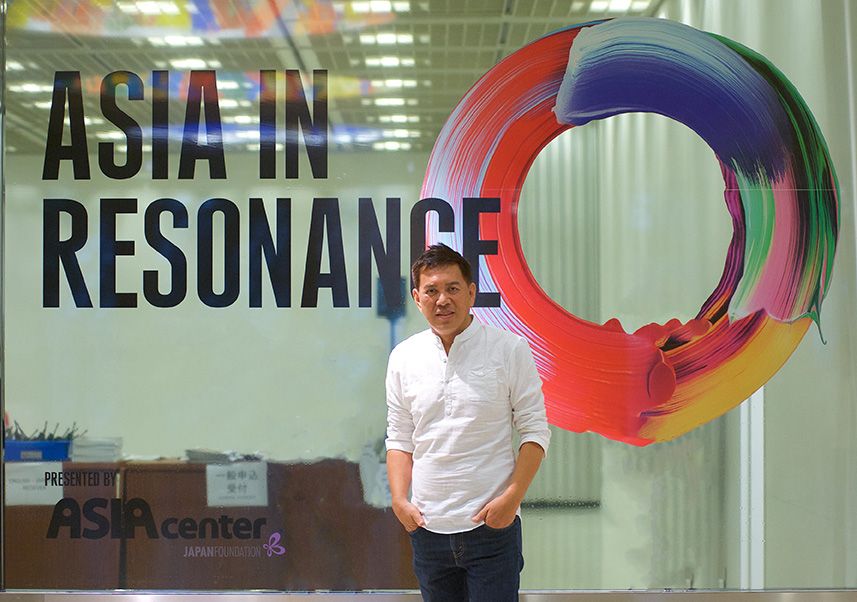 Award-winning Filipino auteur Brillante Mendoza has established a love affair with Japan with several film collaborations and recognitions. He is a regular fixture at different international film festivals in the country, especially at Tokyo International Film Festival for the last five years.
In 2018, he made history by becoming the first Filipino jury president of the Main Competition section of TIFF. Last October 2019, he was back again in the A-list festival for the screening of his latest masterpiece "Mindanao," starring Judy Ann Santos in the World Focus section.
"Masaya! Kasi parang less ang trabaho. Iba ang trabaho kasi kapag jury ka, kailangan very critical ka. Iba rin kapag filmmaker ka, nandoon ka lang sa pelikula mo, 'yun lang ang concern mo," he told Filipino-Japanese Journal about his return to TIFF.
His other film, "Alpha, The Right To Kill," won the Kumamoto City Award at this year's Focus on Asia International Film Festival Fukuoka held at the United Cinemas Canal City 13, Canal City Hakata.
The last time Mendoza participated in the said film festival was in 2009.
He also attended the "Masters of Southeast Asian Cinema/Asia in Resonance 2019" symposium held at Tokyo Metropolitan Theatre last July where he discussed his multiple film collaborations with Japan.
In the said symposium, he revealed his two new projects where he is the producer: one was filmed in Fukuoka and Hokkaido, while the other will be shot in Saga.
"Of course as a producer, there's another team, there's another director. It's different. When you are a producer, you are more into the budget – the money. So that was another experience," he said.
The filmmaker from the Philippines also confirmed that he will direct a new film, which will be shot in Tokyo this year. - Words by Florenda Corpuz & Nel Salvador, Photographs by Din Eugenio