TOKYO – The 31st Tokyo International Film Festival (TIFF) Main Competition Jury headed by award-winning Filipino auteur Brillante Mendoza along with members Bryan Burk, Taraneh Alidoosti, Stanley Kwan and Kaho Minami has awarded the festival prizes during a ceremony held at EX-Theater Roppongi on Nov. 2.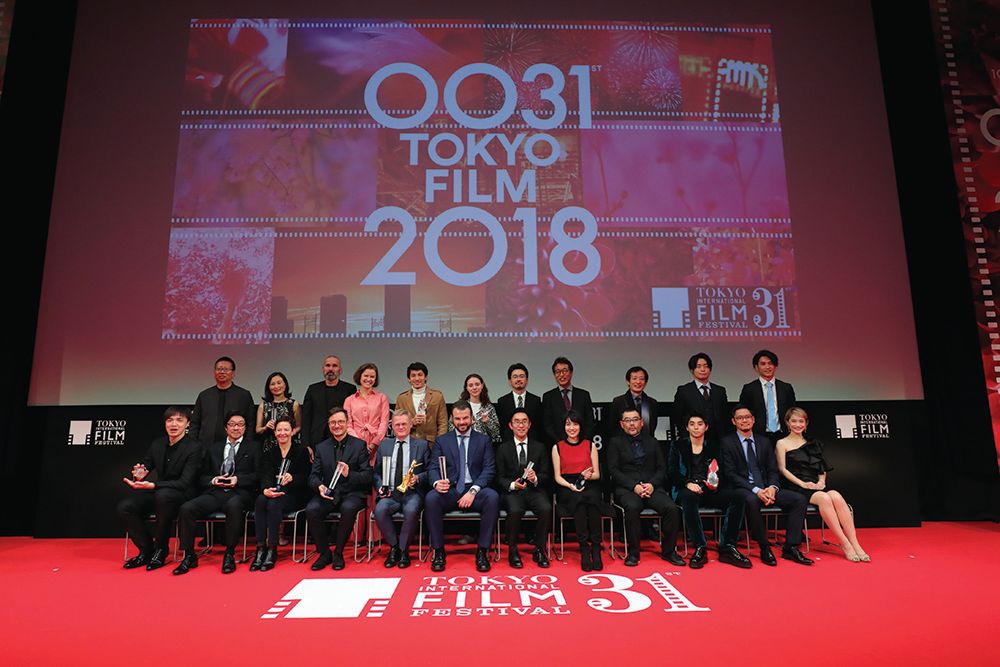 The Main Competition section consisted of 16 films chosen out of 1,809 entries from 109 countries and regions.
The Tokyo Grand Prix/The Governor of Tokyo Award, the festival's most prestigious award, went to the French drama "Amanda" directed by Mikhaël Hers, which also took home the Best Screenplay Award presented by WOWOW.
Mendoza commented that "Amanda" is "a seemingly simple, but not simple film" and "a story of complex human emotions."
The Special Jury Prize was awarded to "Before the Frost" directed by Michael Noer," which also received the Best Actor Award for Jesper Christensen.
The Japanese feature "Another World" from director Junji Sakamoto bagged the Audience Award.
Best Director was given to Edoardo De Angelis for "The Vice of Hope."
Best Actress was Pina Turco for her performance in the said film.
The Ralph Fiennes-directed biopic of a ballet dancer "The White Crow" won the Best Artistic Contribution Award.
Other big winners of the festival included "A First Farewell" (Best Asian Future Film), Huang Huang for his film "Wushu Orphan" (The Spirit of Asia Award by the Japan Foundation Asia Center), "Lying to Mom" (Best Film Award - Japanese Cinema Splash) and Masaharu Take for "The Gun" and Seiji Tanaka for "Melancholic" (Best Director Award - Japanese Cinema Splash).
The Tokyo Gemstone Award, created to honor up-and-coming actors and actresses, went to Mai Kiryu (Lying to Mom, The Chrysanthemum and the Guillotine), Lien Binh Phat (The Tap Box), Karelle Tremblay (The Fireflies Are Gone) and Nijiro Murakami (The Gun).
"We the jury had such a good time together. The past few days, it was quite challenging to choose the winners because of the vast diversity of the films," Mendoza said as he shared his thoughts on the festival overall.
"Thanks to those behind the scenes, like assistant directors, production managers and more, as well as TIFF's volunteer staff for their kindness, hospitality and warmth," he added.
Mendoza, who is the first Filipino to chair the jury of the A-list festival, also thanked TIFF Festival Director Takeo Hisamatsu for having him.
"It was really such a humbling experience for me and a great honor," he said.
This year's TIFF came to a close on Nov. 3 after 10 days of film screenings that attracted an audience of 62,125 and 164,000 total visitors to allied events while screening a total of 181 films. - Florenda Corpuz