OSAKA – The Central Luzon Road Show, held from Sept. 3 to 5, proved to be a significant step in strengthening tourism ties between Japan and the Philippines. The event was spearheaded by the Department of Tourism (DOT) Osaka in partnership with the Luzon International Premiere Airport Development Corp. (LIPAD).
LIPAD was awarded the operations and maintenance of the Clark International Airport (CRK), and the adjoining Civil Aviation Complex on Aug. 16, 2019. CRK, as the second major airport in Luzon, experienced significant passenger growth, with annual passenger traffic reaching four million in 2019, representing a remarkable 50% growth from the previous year.
Before the onset of the COVID-19 pandemic, CRK had direct connectivity to two Japanese cities, Tokyo and Osaka, with a total of eight weekly flights, catering to approximately 74,000 annual passengers. On May 21, 2023, CRK resumed its connectivity to Narita International Airport with Cebu Pacific Air flights, marking a crucial milestone in the recovery of flight routes.
To support the resumption of the CRK-Japan route and further strengthen ties with the Japanese market, DOT Osaka and LIPAD collaborated on a roadshow in Japan, partnering with various Philippine government agencies, including the Department of Tourism – Region III, Clark Development Corporation (CDC), and Bases Conversion and Development Authority (BCDA).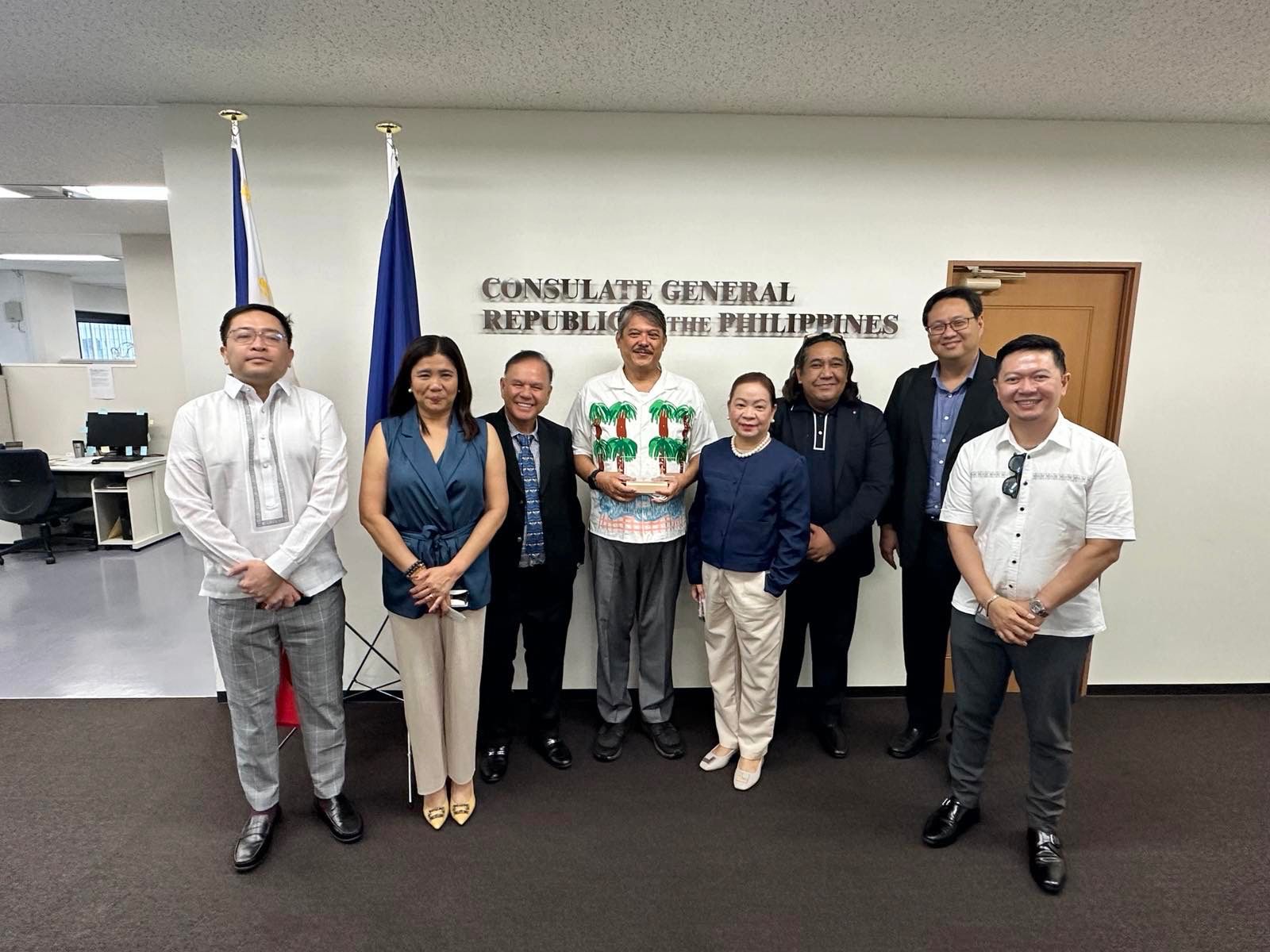 The roadshow featured courtesy calls on the Philippine Consulate General in Osaka, headed by Voltaire Mauricio, as well as the Department of Migrant Workers (DMW) and various employment agencies. These meetings focused on engaging discussions regarding the roadshow's objectives, providing comprehensive updates on Clark Airport's advancements and flight connectivity, and outlining plans for the resumption of flights between Kansai International Airport (KIX) and Clark. Additionally, the focus extended to positioning Clark Airport as the optimal point of entry and exit for Overseas Filipino Workers (OFWs).
The roadshow also featured business meetings and presentations that highlighted the importance of reviving flight connectivity between Japan and Clark, Central Luzon's potential as a hub for various tourism pursuits, and the appeal of Central Luzon as a potential destination for Japanese tourists.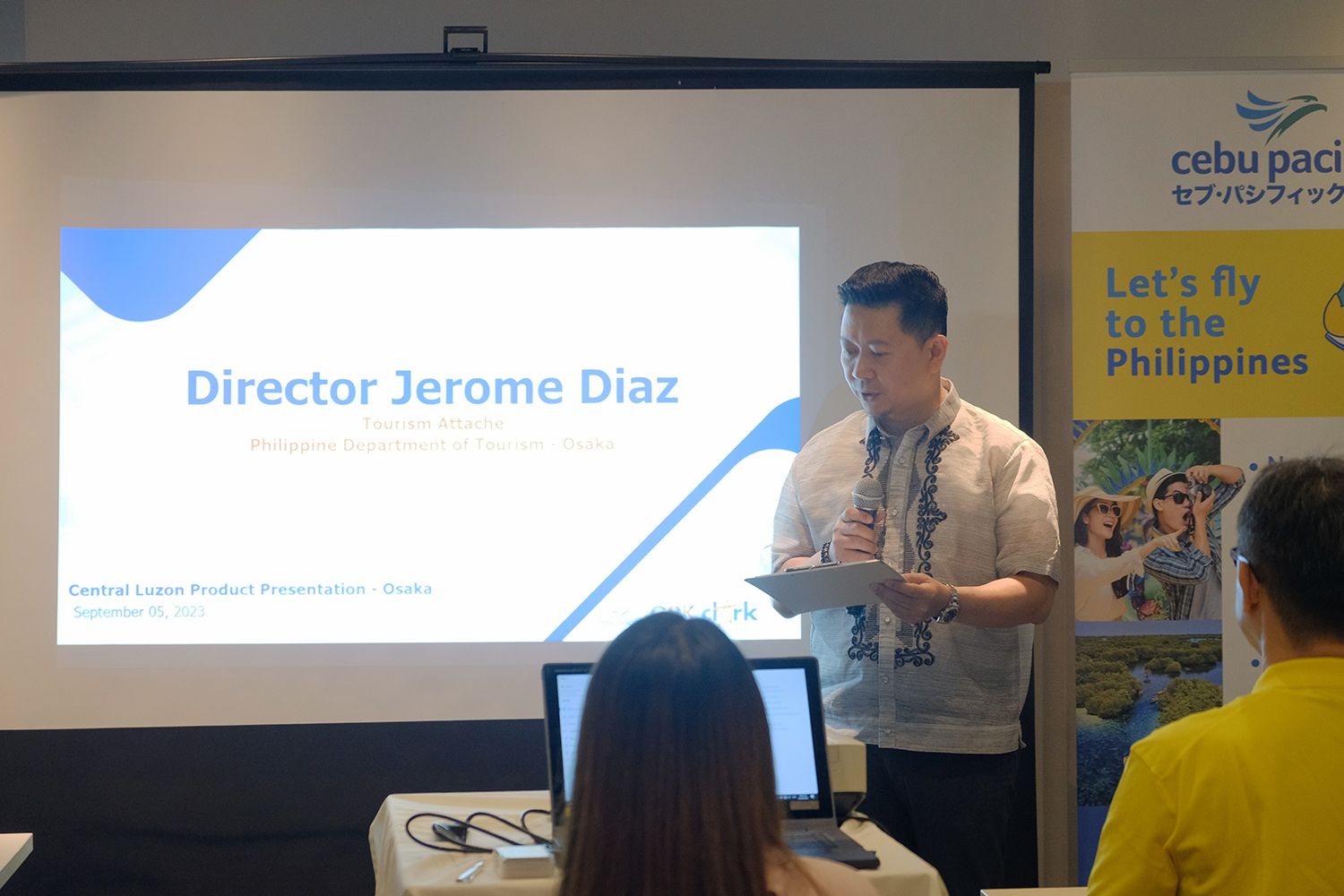 DOT Osaka Tourism Attaché Jerome Diaz emphasized in his opening message that the upcoming World Expo 2025 will be a significant driver for increased travel connectivity between Japan and the Philippines.
The Central Luzon Road Show in Osaka effectively underscored the dynamic progress along the Clark-Japan route and the promising prospects for Kansai routes in the immediate future. It highlighted Central Luzon's diverse and abundant offerings as a travel destination, encompassing ESL programs, peace memorial tours, culinary adventures, thrilling outdoor experiences, and captivating nature-based tourism—all of which are in high demand among Japanese travelers.
The presentation was well-received and deemed enlightening and engaging, offering the 28 Japanese agents who attended the event deeper insights into Central Luzon's travel offerings.
DOT Osaka has pledged ongoing support to DOT 3, LIPAD, and CDC through continued collaboration, including invitations to participate in trade fairs, seminars, forums, familiarization trips, and other marketing programs aimed at reintroducing Clark to the Japanese travel and tourism market.
(Photos courtesy of LIPAD)