MANILA/TOKYO – President Rodrigo Duterte on Monday expressed his gratitude to outgoing Prime Minister Shinzo Abe for his "significant contributions" in strengthening the strategic partnership between the Philippines and Japan.
Duterte lauded Abe for his "proactive contribution to peace, to enhancing Philippines' maritime law enforcement capabilities, to steadily executing the 1 trillion public & private financing in 5 years' time as a generous, reliable development partner," in a phone call that lasted for 25 minutes, the Ministry of Foreign Affairs (MOFA) said in a statement.
According to MOFA, Duterte specifically mentioned the Metro Manila Subway project, the first mass underground transport system in the country hugely funded by the Japanese government "as the future symbol of the Japan-Philippines friendly relations."
It added that Duterte conveyed his appreciation to Abe for Japan's cooperation, including its assistance for COVID-19 control measures in the Philippines.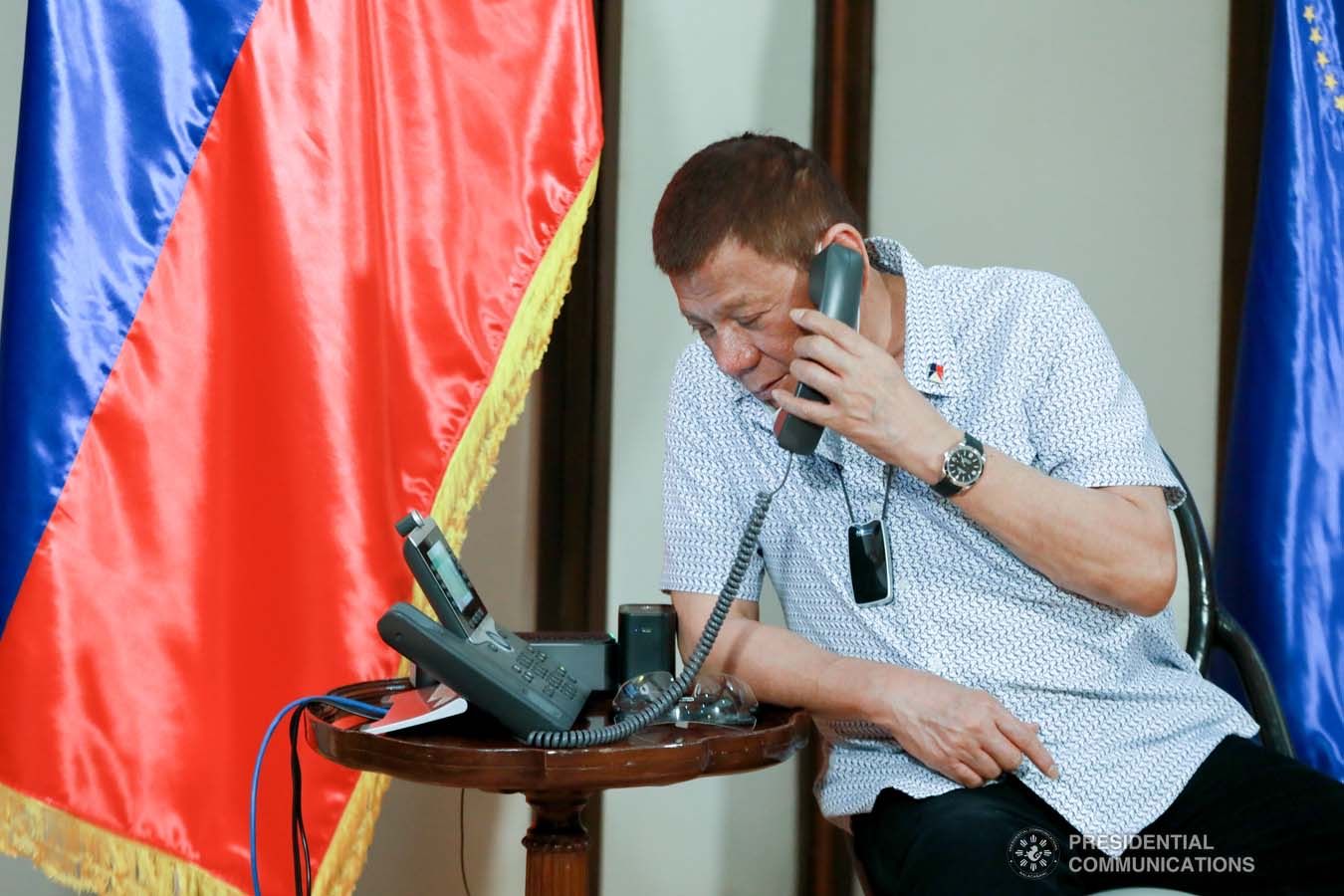 The Filipino leader also said he would never forget the honor of receiving the Japanese premier and his wife at his private residence in Davao City in January 2017 as the "first foreign dignitary visitors."
Abe, meanwhile, acknowledged that Japan and the Philippines "have scored great achievements by nurturing the Strategic Partnership to one 'closer than that between two brothers' and enhancing it further in wide-ranging areas, including Subic Bay regional development."
Recalling Duterte's warm hospitality of inviting him for breakfast at his residence, Abe expressed his wish "to continue working closely with a view to enhancing a Free and Open Indo-Pacific, including the consolidation of the rule of law in the South China Sea."
He also assured Duterte of Japan's steady support to the Philippines' "Build, Build, Build" program and the peace process in Mindanao.
Both leaders agreed to have the two countries continue to work closely together.
Abe, 65, announced his decision to resign on Aug. 28 due to a relapse of his ulcerative colitis. - Florenda Corpuz
(Photo credit: Simeon Celi Jr./Karl Norman Alonzo/Presidential Photo)