TOKYO – The Department of Tourism (DOT) announced that the Philippines was picked number one for the first time as the Best Overseas Diving Area at the Marine Diving Awards 2020 held recently in Ikebukuro.
The Philippines garnered 814 out of the 3,572 total votes cast by subscribers of Japan-based Marine Diving Magazine from May 2019 to February 2020, and by visitors during the Marine Diving Fair 2019.
Saipan and Palau took the second and third spots, respectively.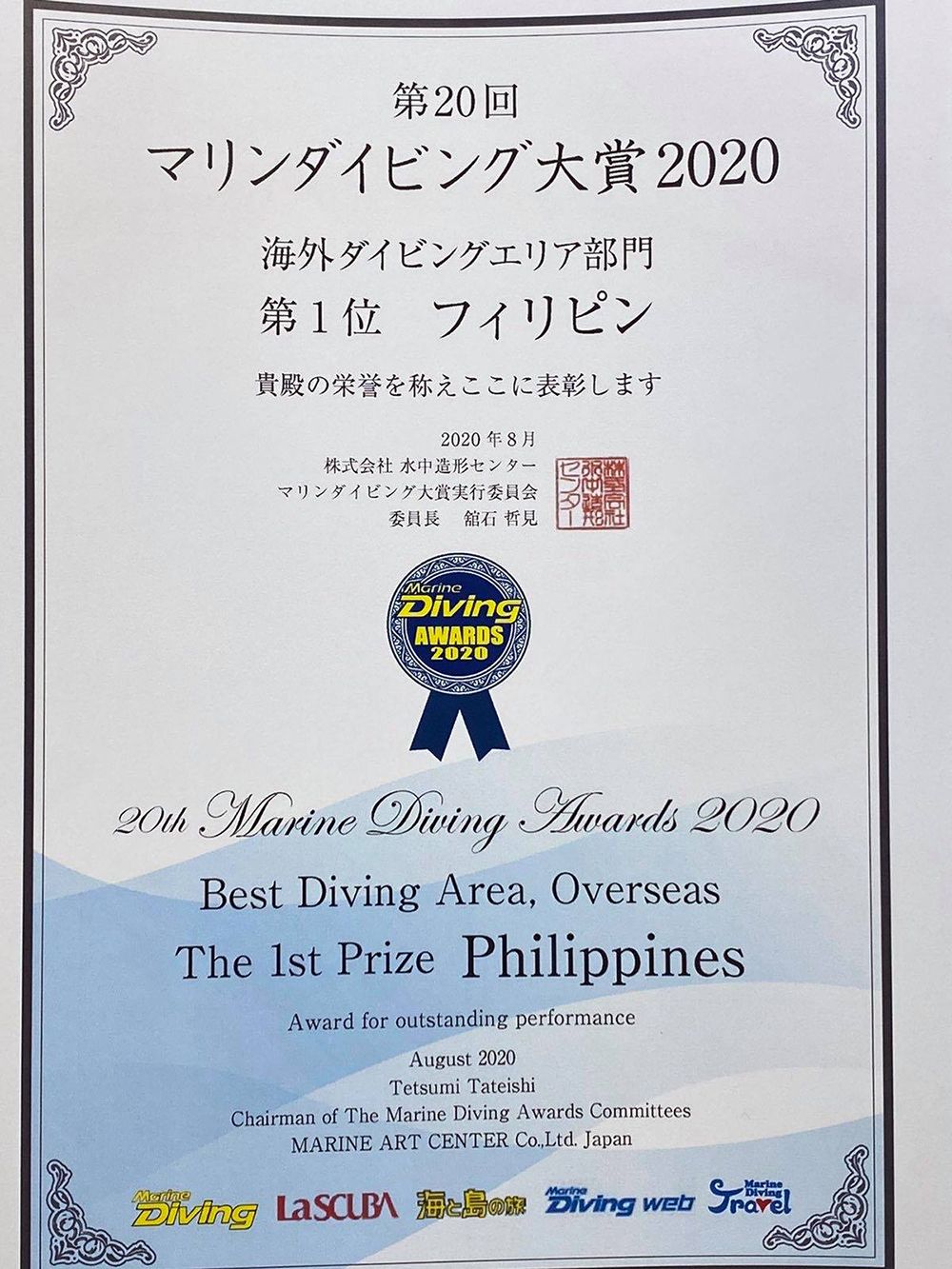 "For the first time after 20 years, the Philippines was selected no.1 in this category," the DOT said in a statement.
The prestigious award was conferred in a ceremony held during the Marine Diving Fair 2020 at Sunshine City last Aug. 23.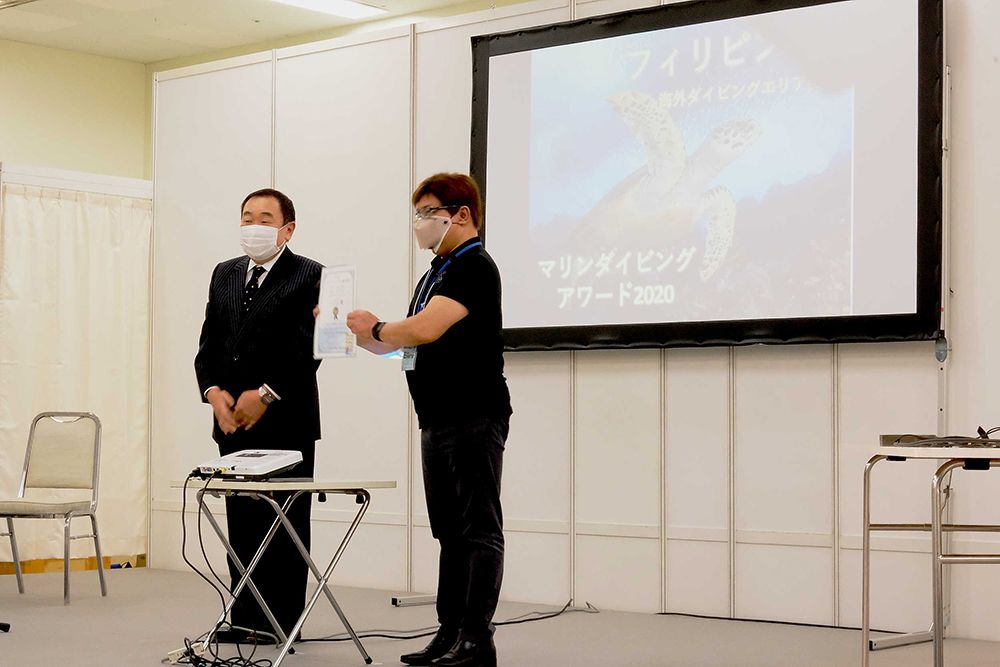 Marine Diving Magazine cited the diving sites in Cebu, Bohol, Moalboal, and Busuanga which are teeming with whale sharks, snappers, dugong, other big fishes, large schools of sardines and long mackerels, and other rare and endemic species. These diving sites, the magazine said, have "captured the hearts of many divers and make them want to revisit the Philippines again and again. And with its easy access from Japan and reasonable tour prices, the Philippines is no doubt a first pick for many diving lovers."
"This award is a testimony that diving is more fun in the Philippines, with each underwater paradise offering a unique adventure and experience to behold, and return to. Our underwater landscape is a colorful kaleidoscope of nature's living jewels, one that divers cannot find anywhere else," Tourism Secretary Bernadette Romulo-Puyat said.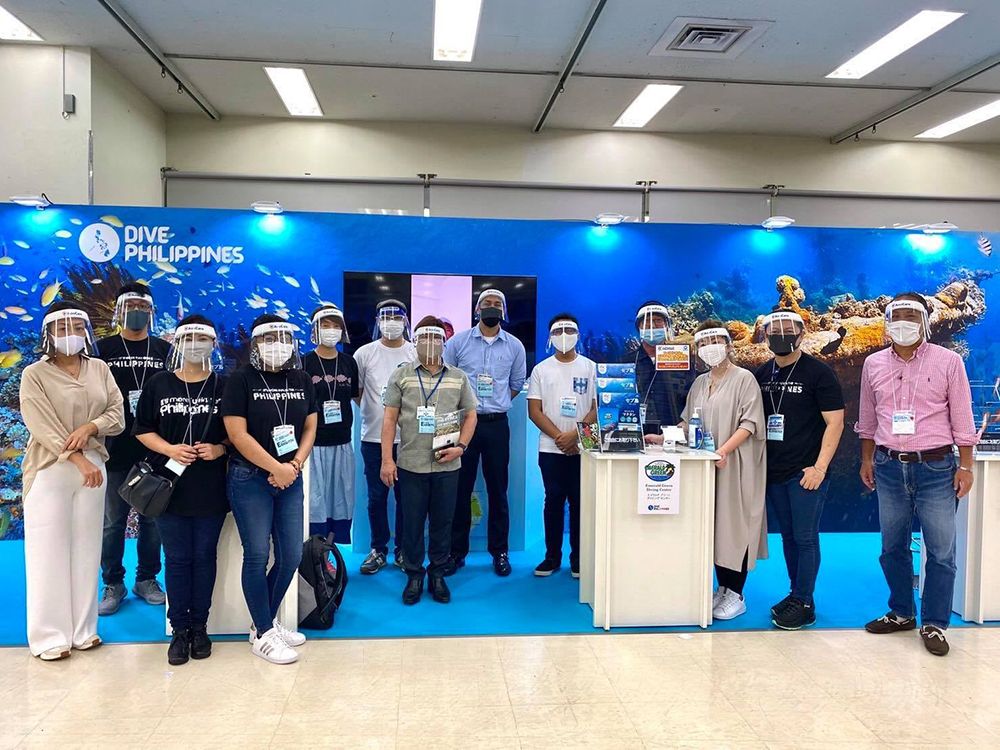 Participating in the three-day diving fair, the DOT featured in its booth underwater videos of various Philippine diving spots. Five Philippine resorts held online meetings with visitors.
Dive is one of the top tourism products under the National Tourism Development Plan 2016-2022. The DOT is set to issue guidelines for the operations of diving establishments to ensure the health and safety of divers under the new normal.
"When the situation is better and with the easing of travel restrictions around the world, we hope to again showcase to divers not only our underwater jewels and biodiversity, but also our brand of culture and hospitality," Puyat added.
(Photographs courtesy of DOT - Tokyo Office)