TOKYO – Food is a great unifier among people and across cultures. There is excitement and fun whenever friends and families bond over food; talk about how a particular dish is being made and what's the best way to consume it; share specialty recipes and discover new ones. It can also spark a great conversation since almost everyone loves to eat.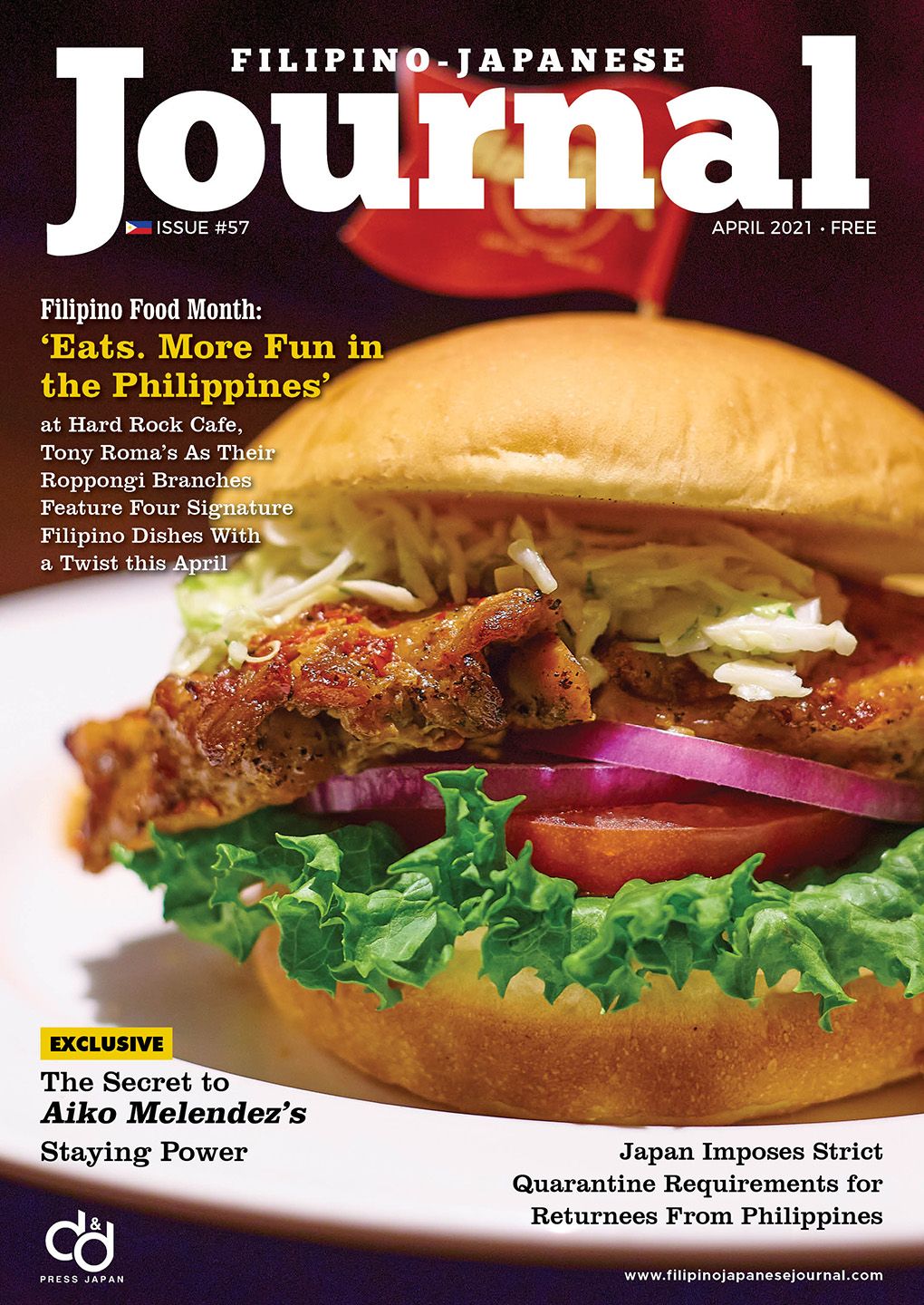 Food is essential for it fuels people physically and mentally as it is powerful because of its ability to shape history, to evoke memory, or to elicit joy. For some people, food is the best way to celebrate milestones. For many Filipinos abroad, there is nothing more blissful than finding a restaurant that offers sumptuous Pinoy dishes that remind them of home. For travelers, it's an amazing adventure to eat a local meal in a foreign land – a feeling similar to unlocking a hidden treasure.
A Pioneering Project
With food tourism as its main goal, the Department of Tourism (DOT) and its partners Hard Rock Cafe and Tony Roma's launched a joint promotion project called "Eats. More Fun in the Philippines."
The two legendary American restaurants gave their own take on four popular Filipino dishes – pancit bihon, chicken inasal, sisig and turon – which are available in their Roponggi branches from April 1 to 30.
A media launch was held at Hard Rock Cafe on March 26 wherein Tourism Attaché Niel Ballesteros and Hard Rock Cafe Tokyo General Manager Kansuke Naraki signed a collaboration agreement.
It was followed by a dinner launch led by Philippine Ambassador to Japan Jose Laurel V.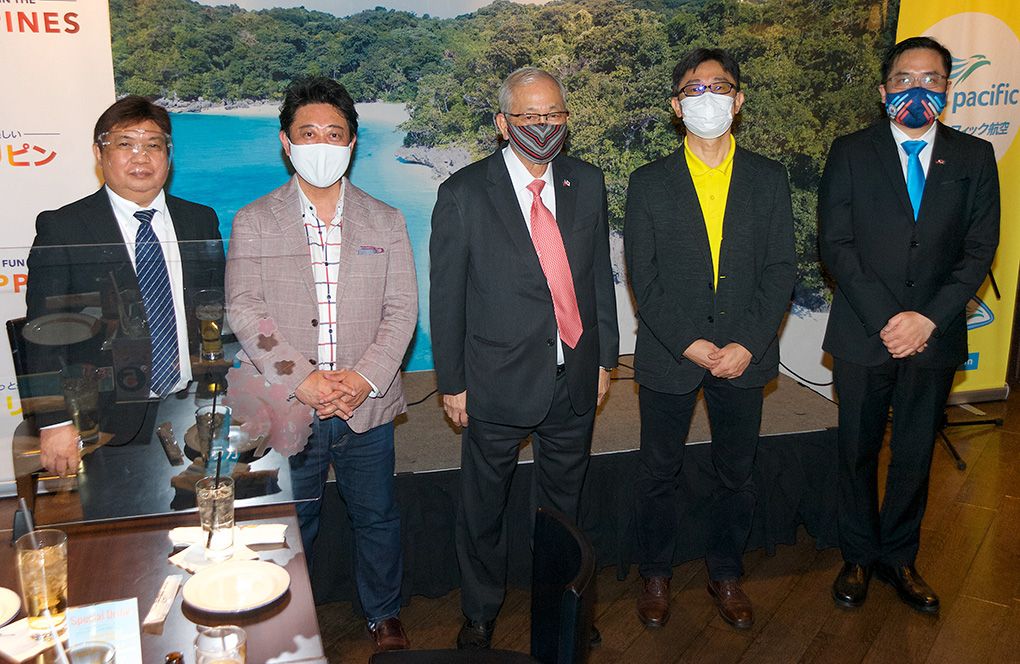 In his speech, Laurel emphasized the importance of this pioneering project as "a pivotal step towards the mainstreaming of Philippine food in Japan and it is part of DOT's efforts to give attention on the unique Philippine cuisine as an important product to lure Japanese tourists."
The ambassador added how the Philippines and Japan share a common history on food, which could have started when some 3,000 Japanese merchants and traders settled in Dilao, presently called Paco, district of Manila, in 1600 and with the series of Japanese migrations from 1903, 1905 up to the 1930s.
"With our long past, many of our cooking and culinary practices such as preserving red beans using sugar syrup, use of miso in sinigang, and the use of udon or odong noodles which is well-known in Baguio, Davao and other parts of Mindanao and Ilocos gamet seaweed, which is similar to nori, can be traced to our ties with the Japanese," Laurel said.
While the Philippines and Japan are still preparing for the opening of their borders and the resumption of international tourism travel, Laurel took the opportunity to invite Japanese tourists to try these Pinoy dishes offered at Hard Rock Cafe and Tony Roma's.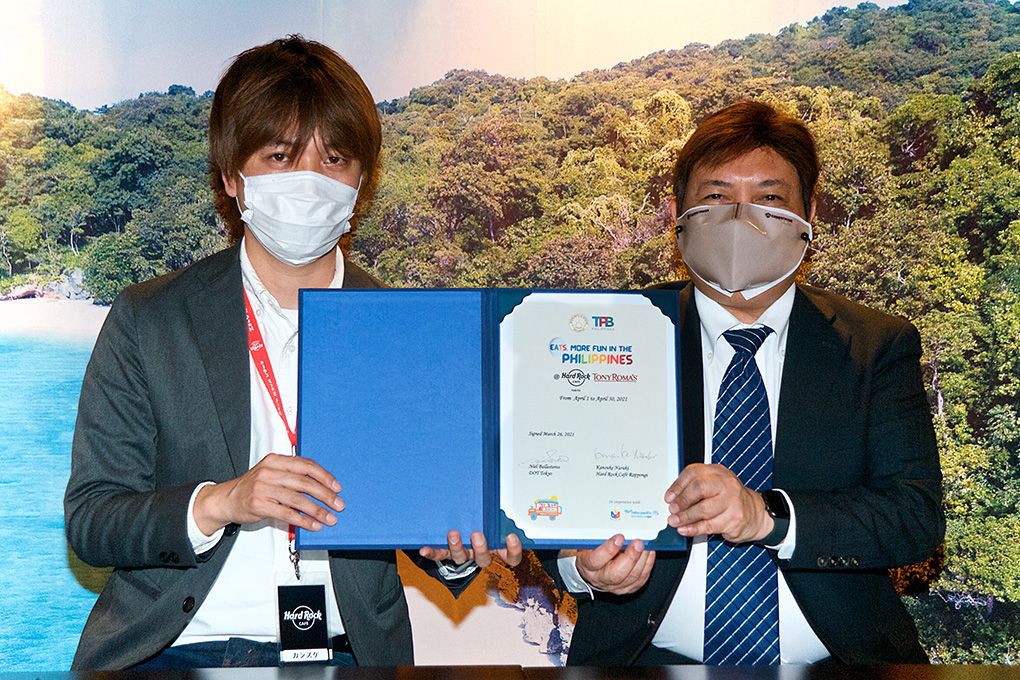 "It is my hope that the inspiration and excitement we offer through food will result in welcoming Japanese friends and tourists in the Philippines this year and for the years to come."
WDI COO Norio Fukuda, Cebu Pacific Japan Country Manager Tomohiko Matsumoto and Deputy Chief of Mission Robiespierre Bolivar also graced the event.
Yuki Sonoda (Miss Universe-Japan 2020 second runner-up), Natsuki Tsutsui (Ms. International-Japan 2017), Fumiya Sankai (Pinoy Big Brother alumnus), Maria Theresa Gow (singer/DJ), Hiro Nishiuchi (Miss Universe-Japan 2014 first runner-up), Shogen (actor/model), Mai Murakami (Ms. International-Japan 2017 first runner-up) and Kohei Sato (Mr. World-Japan 2015 first runner-up) were also in attendance.
This collaboration marked both restaurants first time offering Filipino food to their customers.
The Collaboration Dishes
Filipinos and Japanese alike can try these gastronomic treats at Hard Rock Cafe and Tony Roma's Roppongi:
1. Pancit Bihon. A favorite Filipino dish that is always served during fiestas, birthday parties and other special occasions. It is a classic stir-fry of rice noodles (sticks), meat (pork, chicken, shrimp) and vegetables seasoned with onion and soy sauce and is served with lime on the side for extra refreshing flavor. A Filipino birthday celebration is not complete without a pancit as "handa" for it symbolizes long life. This dish is available at Hard Rock Cafe for 1,400 yen.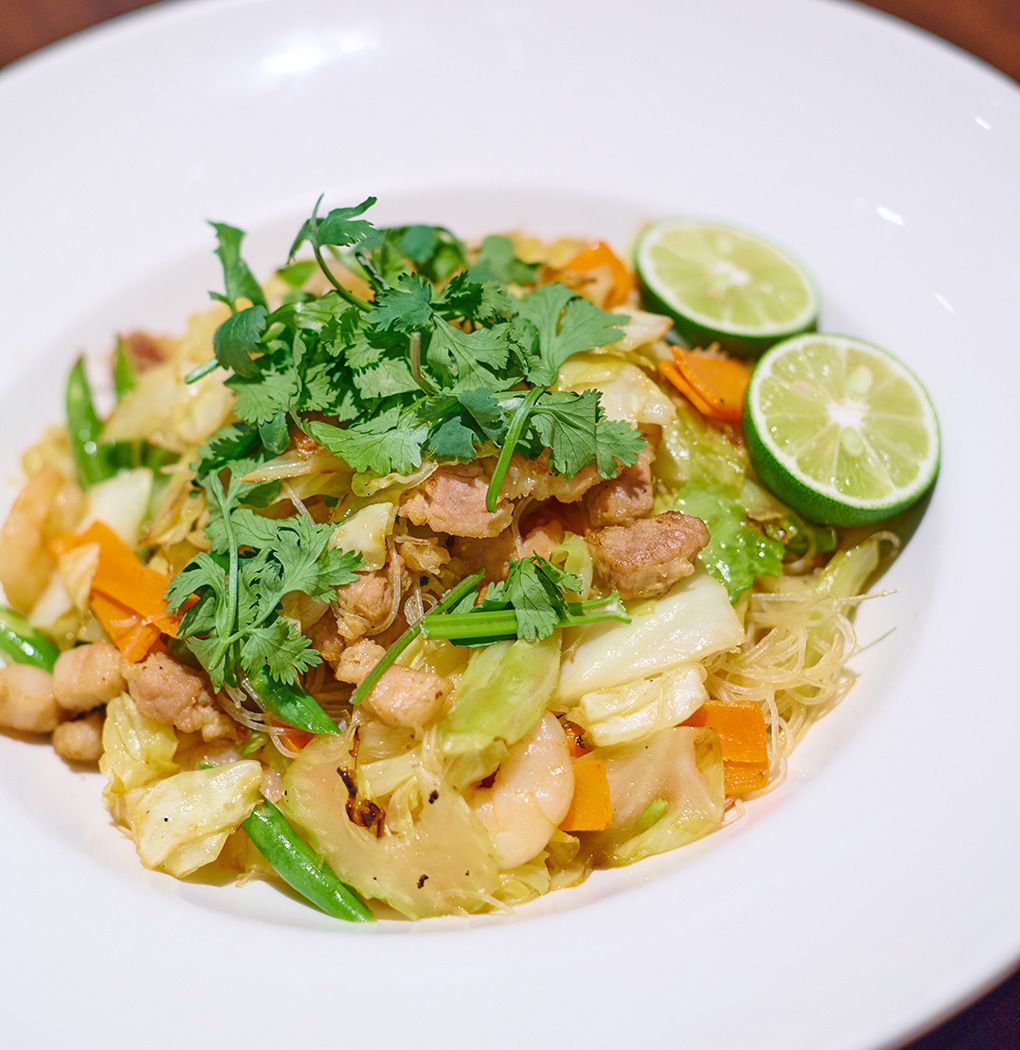 2. Inasal Chicken Sandwich. Chicken Inasal is a famous Ilonggo dish cooked by marinating chicken with unique flavors and spices and grilled until it's done. Hard Rock Cafe gave a unique twist to this dish by offering it as a char-grilled chicken sandwich with a perfect balance of smoky, peppery and citrus flavors for 1,400 yen.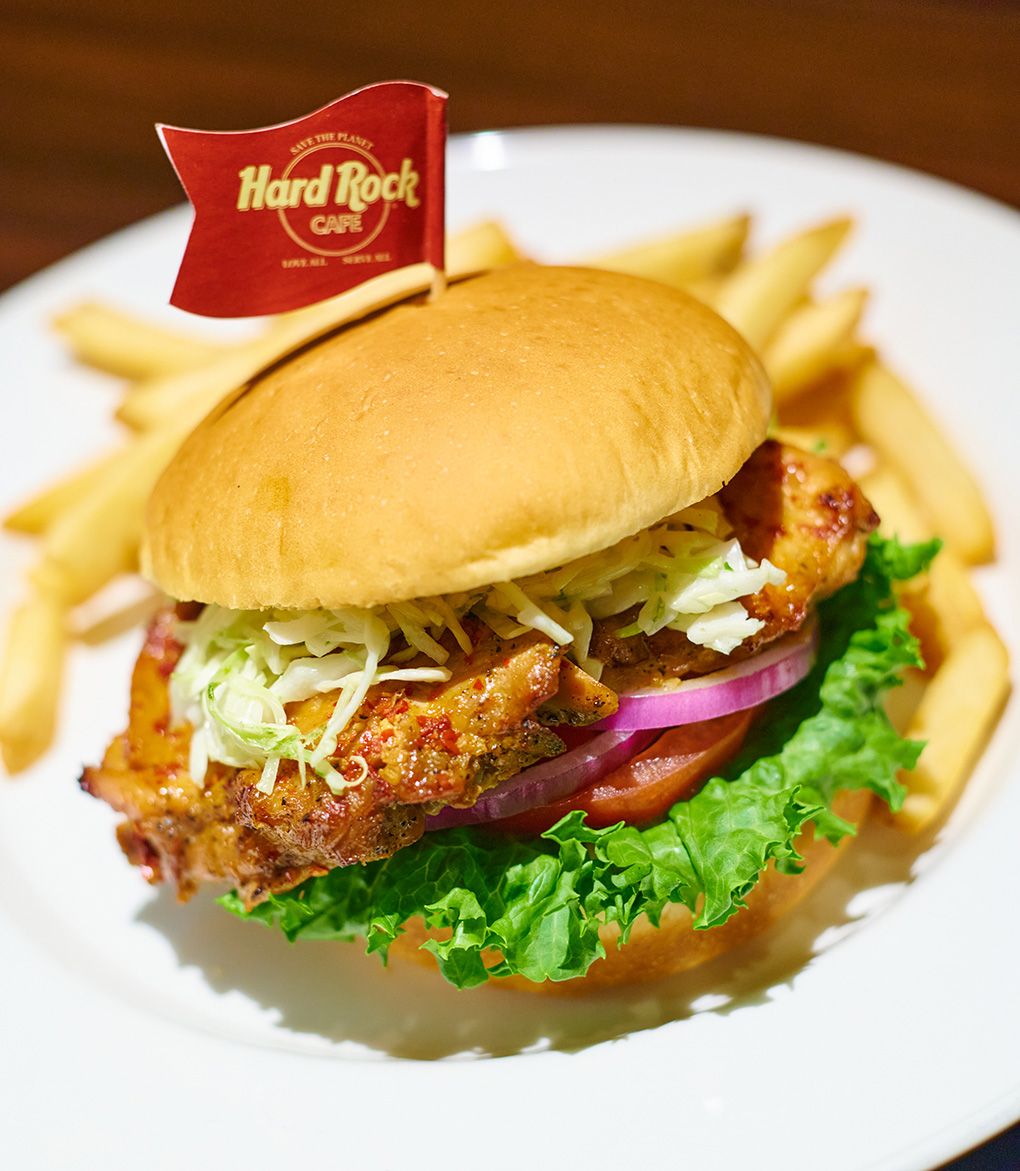 3. Pork Sisig with Lettuce Wrap. Sisig is a Filipino dish that originated in Pampanga and is made of chopped pork and lots of onions and chilies. Tony Roma's gave its own interpretation on this popular Filipino street food by serving it with lettuce, jalapeno and fresh lime on the side for 1,400 yen.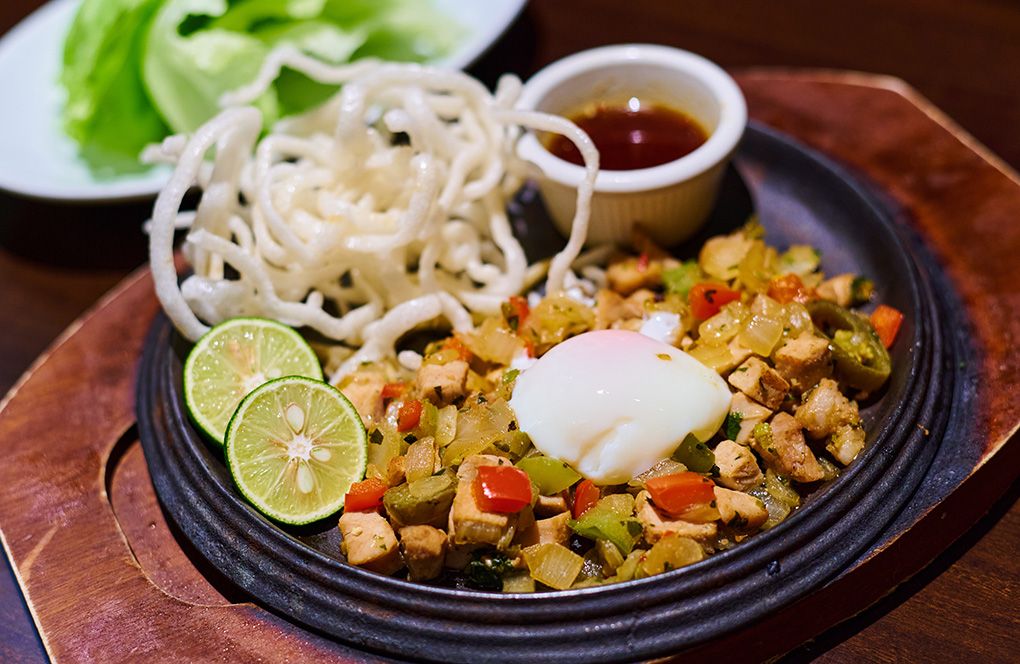 4. Turon with Mango Sauce. A well-loved Filipino dessert, turon, served with vanilla ice cream, whipped cream and mango sauce can be enjoyed by diners at both restaurants for 880 yen.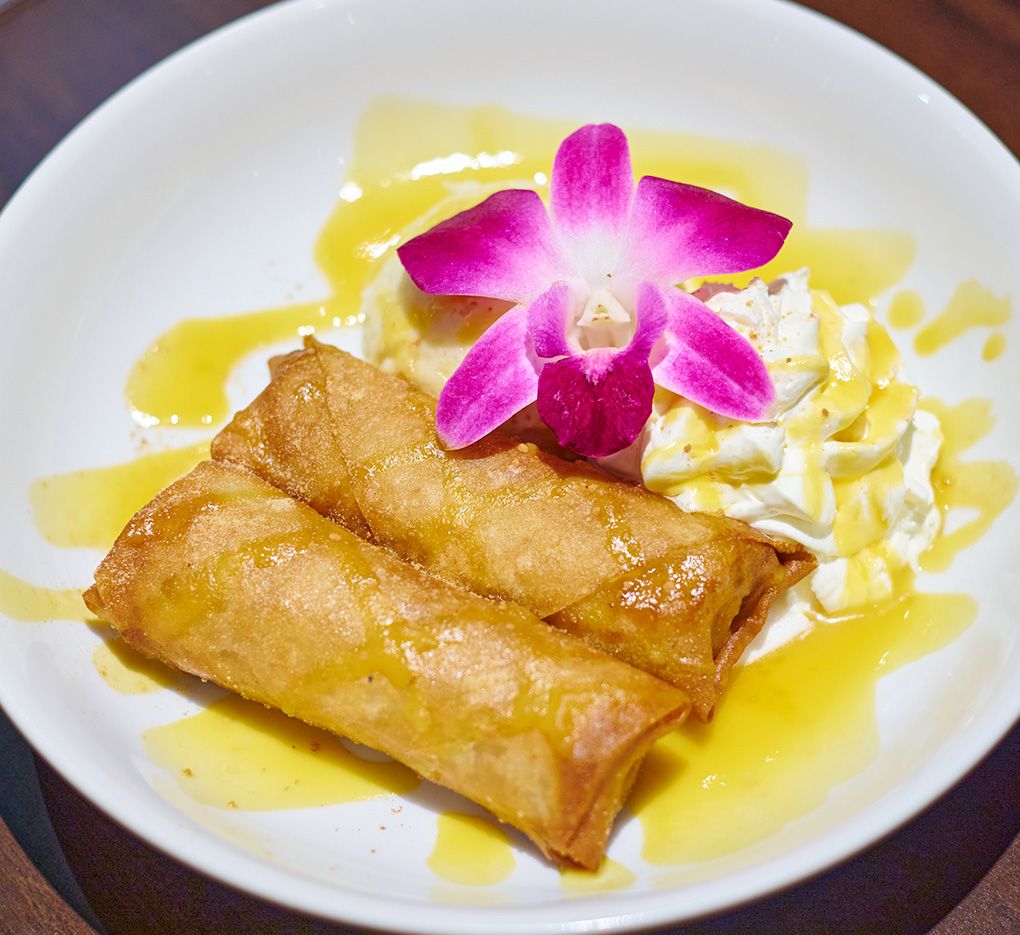 This "Eats. More Fun in the Philippines" collaboration coincides with the celebration of Filipino Food Month, which is celebrated every April since 2018. - Words by Len Armea, With report from Florenda Corpuz
(Photographs by Din Eugenio)