TOKYO – There's nothing like spending Christmas time and sharing a meal with families and loved ones back home. But this may not be ideal right now because of pandemic-related travel restrictions. That is why the Philippine Embassy, through its Tourism Section, has once again collaborated with Hard Rock Cafe and Tony Roma's Roppongi branches to launch the "Christmas Flavors of the Philippines," a campaign featuring three holiday dessert items that will surely warm your hearts from Nov. 6 until Dec. 31.
The initiative, also in partnership with ASEAN-Japan Centre and Cebu Pacific, is part of the celebration of the 65th anniversary of the normalization of the diplomatic ties between Japan and the Philippines.
"As Filipinos, our two great loves are Christmas and Food," Philippine Embassy in Japan Chargé d'Affaires (CDA) Robespierre Bolivar remarked during the media launch held at Hard Rock Cafe last Nov. 4.
"We hope that through food and our colorful Yuletide traditions, we are able to promote in Japan a deeper appreciation of our rich cultural heritage and encourage all of you to further explore the Philippines and know the Filipino people more," he added.
ASEAN-Japan Centre (AJC) Secretary General Kunihiko Hirabayashi, who proposed a toast, mentioned the recent tourism programs on social media that introduced Filipino dishes and were supported by the agency.
"I hope that through this campaign, many people will think of the beautiful beaches, towns, natural views and other fun tourist attractions of the Philippines as they enjoy Filipino Christmas desserts," he said.
Philippine Tourism Attaché Niel Ballesteros talked about the DOT's new campaign called "More Fun Awaits" that aims to strengthen the Philippines positioning as a top-of-mind destination in the global market once international leisure travel to the country resumes. He also mentioned that at the heart of the campaign are the stories about the tourism workers and advocates who have contributed to the recovery of the industry.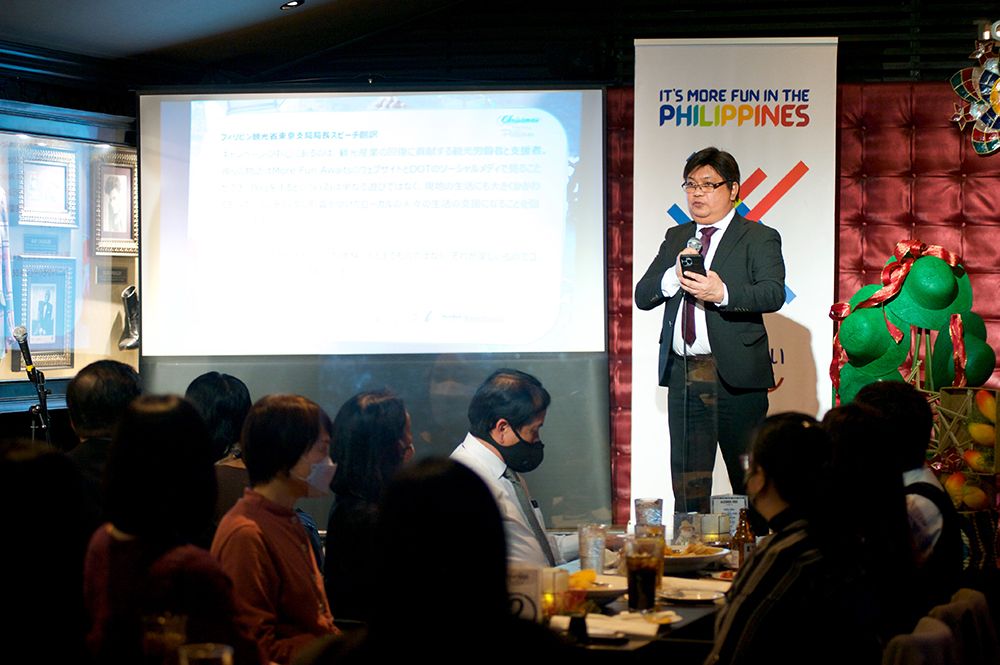 "The campaign also aims to communicate that the Philippines prioritizes the safety and well-being of visitors as many of our tourism establishments are compliant with global safety standards set by the World Travel and Tourism Council (WTTC) and a large percentage of our tourism workers are vaccinated," he stated.
Also present were Cebu Pacific Country Manager for Japan Tomohiko Matsumoto and Hard Rock Cafe Manager Ken Shimada.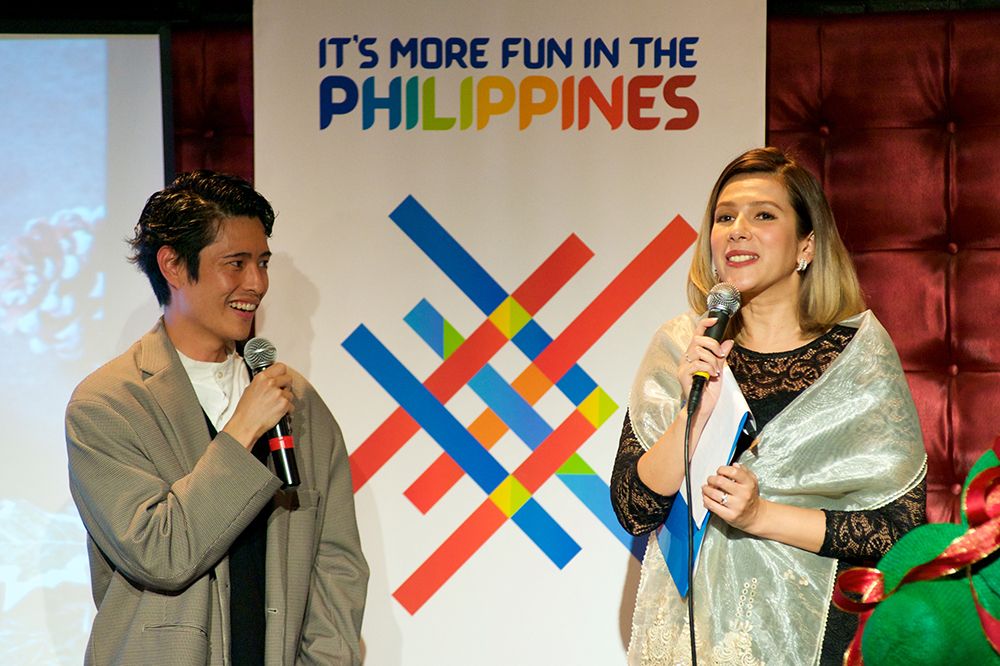 The event was hosted by singer and DJ Maria Theresa Gow and "Pinoy Big Brother (PBB)" alumnus and YouTuber Fumiya.
Special Filipino Desserts (with a twist) for the Holiday Season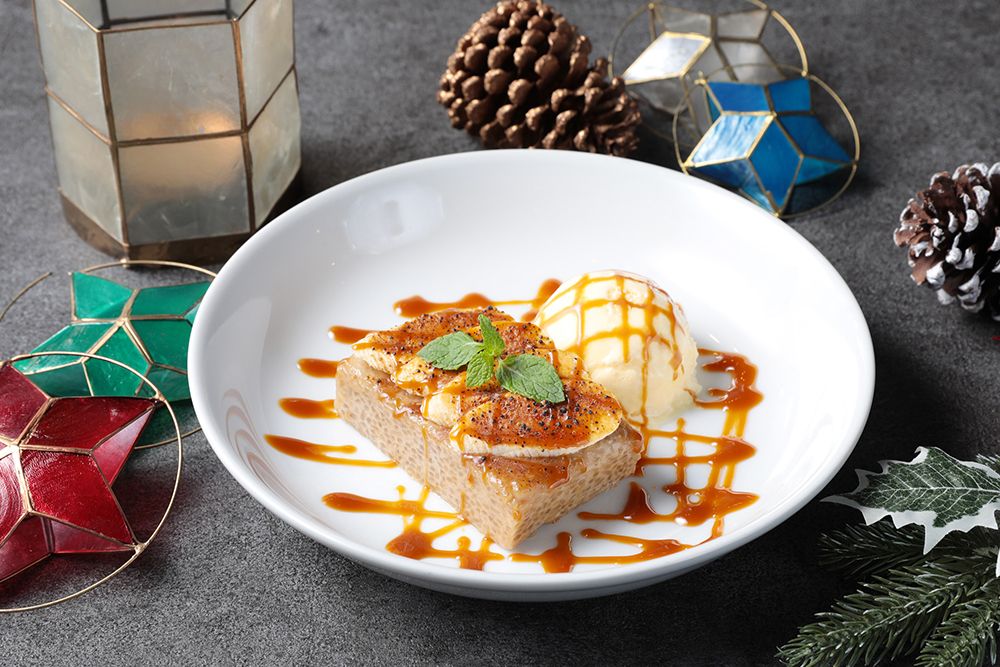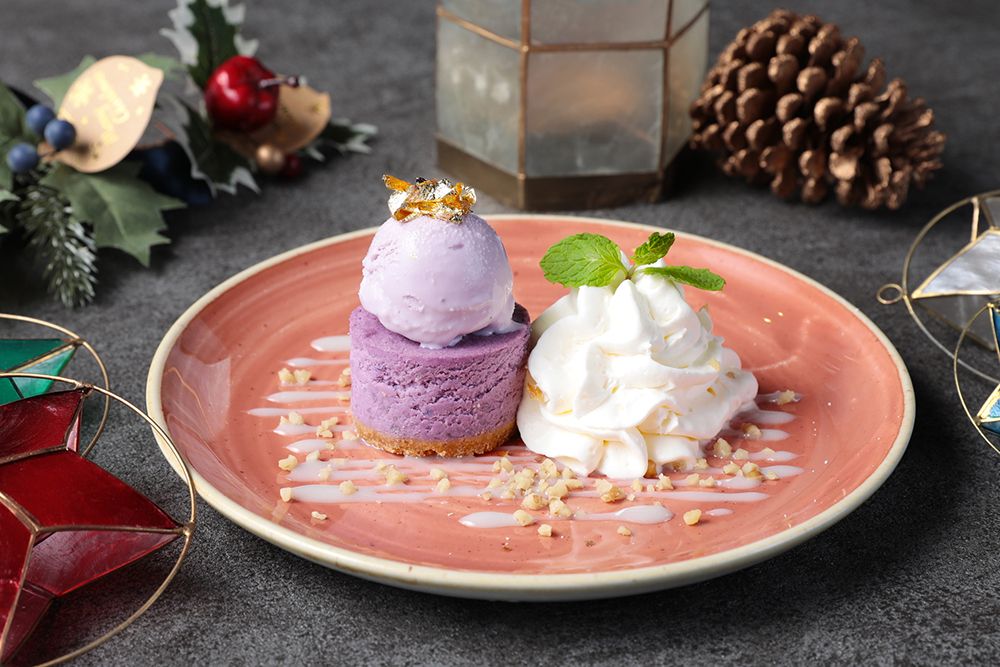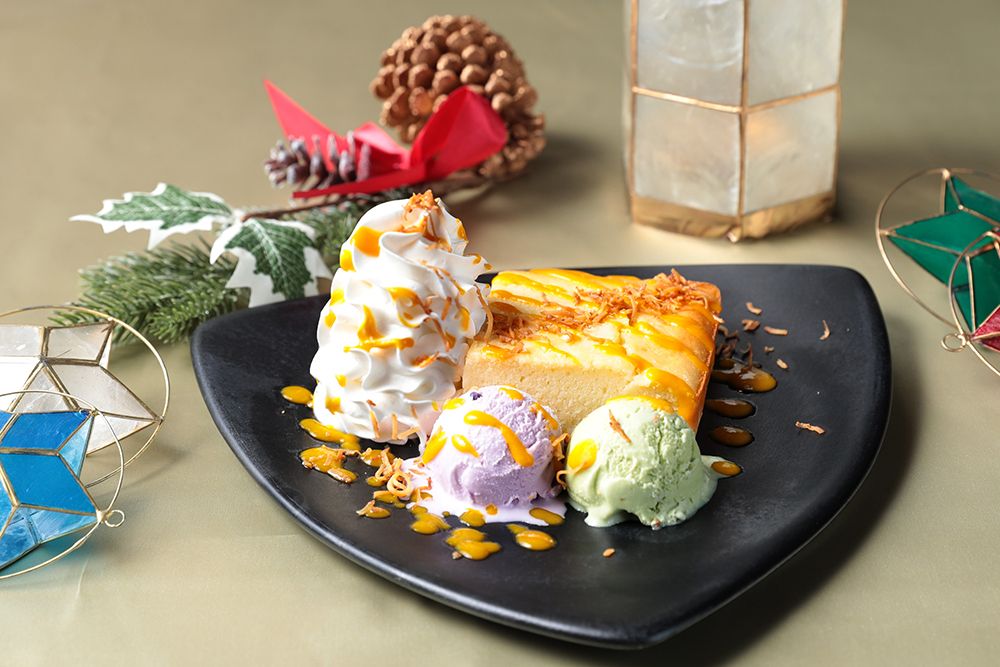 - Florenda Corpuz, with report from Philippine Embassy, Tourism Section