TOKYO – More than 4,000 mourners gathered at Nippon Budokan Hall while thousands of protestors took to the streets across the country on Tuesday for the state funeral of Shinzo Abe, the longest-serving former prime minister, who was assassinated during a campaign rally in Nara Prefecture on July 8.
Philippine Vice President Sara Duterte was among the 700 or so foreign leaders and dignitaries who attended the ceremony.
Prime Minister Fumio Kishida and ex-premier Yoshihide Suga expressed condolences and delivered eulogies.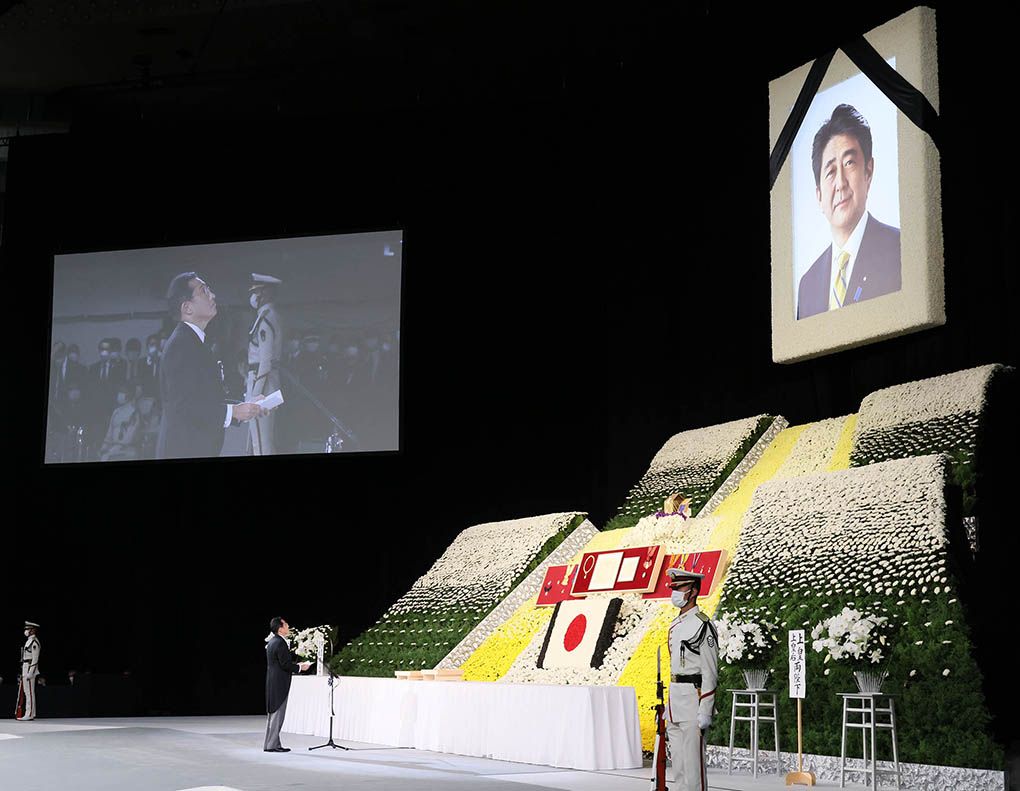 "It was Abe who, more than anyone else in the world, devoted himself to the maintenance and promotion of an open international order that respects freedom, democracy, human rights and the rule of law, under a reliable roof that supports the security of Japan, the region, and the world. Shinzo was that person," Kishida said in his condolence speech.
He added, "Courage is doing what is right. Mr. Abe, you were a man of courage.
"I will always fondly remember you as a sincere and compassionate person who cherished your friends and was a good husband who loved Mrs. Akie deeply. And I am sure that many people in Japan and around the world will miss you, remembering the days when you were Prime Minister Abe."
Abe's is Japan's first state funeral for a prime minister in 55 years. The government spent an estimated ¥1.66 billion of taxpayer funds for the rare event, including security and reception costs. - Florenda Corpuz
(Photos courtesy of the Prime Minister's Office of Japan)