MANILA – The Japanese government approved another ¥50 billion loan (around P24 billion) for the Philippines' response to the new coronavirus pandemic and disaster management.
Philippine Foreign Affairs Secretary Teodoro Locsin, Jr. and Japanese Ambassador to the Philippines Koji Haneda signed and exchanged notes in simple rites at the DFA office to formalize the Post Disaster Standby Loan (PDSL) Phase II.
The loan is expected to help the Philippines "better manage its vulnerability to natural disasters, to combat the COVID-19 pandemic, and to mitigate the adverse effects of these risks on the country's economy," the DFA said in statement.
In addition, the PDSL Phase II is seen to support technical cooperation projects that will strengthen the country's policy and institutional framework for disaster risk reduction and management, financial resilience to natural disasters and climate change, and public health emergency preparedness, according to the DFA.
"This PDSL 2 is the biggest among the PDSL loans Japan has provided to developing countries," said the Japan Embassy in Manila.
"Japan will continue to be responsive to the needs of the Philippines in its bid to fight the COVID-19 crisis, beef up disaster risk management efforts and achieve a faster economic recovery," it added.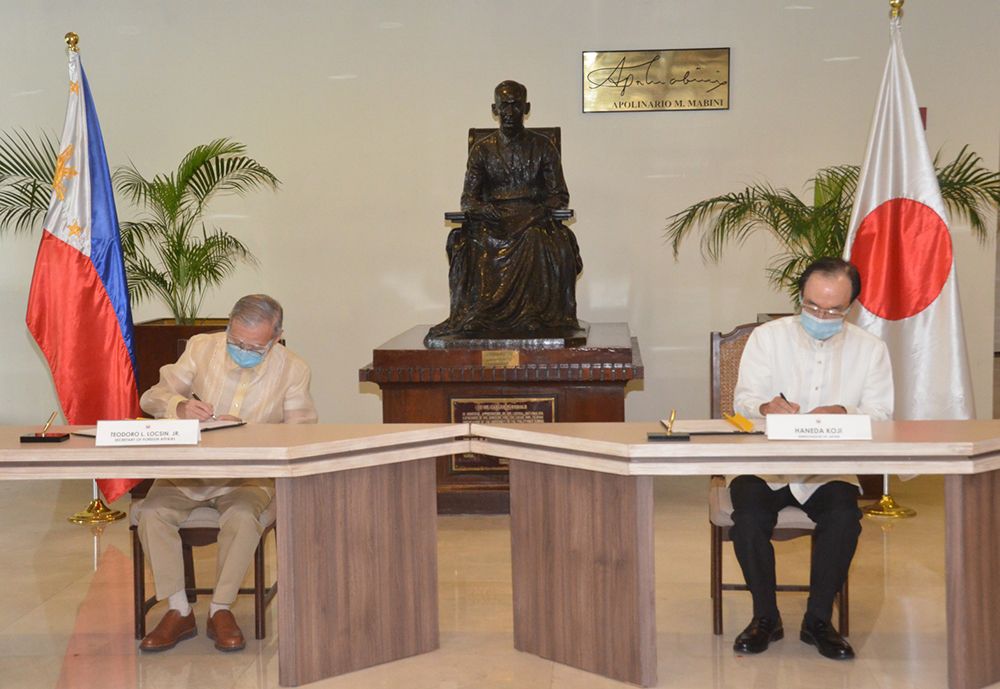 Last July, Japan and the Philippines also exchanged notes on the COVID-19 Crisis Response Emergency Support Loan (CCRESL), also in support of the Southeast Asian nation's efforts to combat and recover from COVID-19. - Florenda Corpuz
(Photographs courtesy of Nilo Palaya/DFA)