MANILA/TOKYO – Japan has shipped more than one million shots of domestically produced AstraZeneca COVID-19 vaccine to the Philippines on Thursday to help the country achieve herd immunity against the dreaded virus.
The vaccine donation of 1,124,100 doses of AstraZeneca is part of the initiative led by Japan to support ASEAN countries amid the pandemic. It was first announced by Japanese Foreign Minister Toshimitsu Motegi last June 15 and later on formalized through the signing and exchange of notes between the Embassy of Japan in Manila and the Department of Foreign Affairs on June 29.
"Japan has ensured to provide COVID-19 vaccines to the Philippines. This initiative is a clear testament to the deep-rooted bonds of friendship between our two nations," Prime Minister Yoshihide Suga said in a statement.
"As we commemorate this year the 65th anniversary of the normalization of Japan-Philippines diplomatic relations and the 10th anniversary of our strategic partnership, Japan will work to surpass the unprecedented challenges brought about by the COVID-19 pandemic, in unison with the Philippines, a true friend closer than a brother," he added.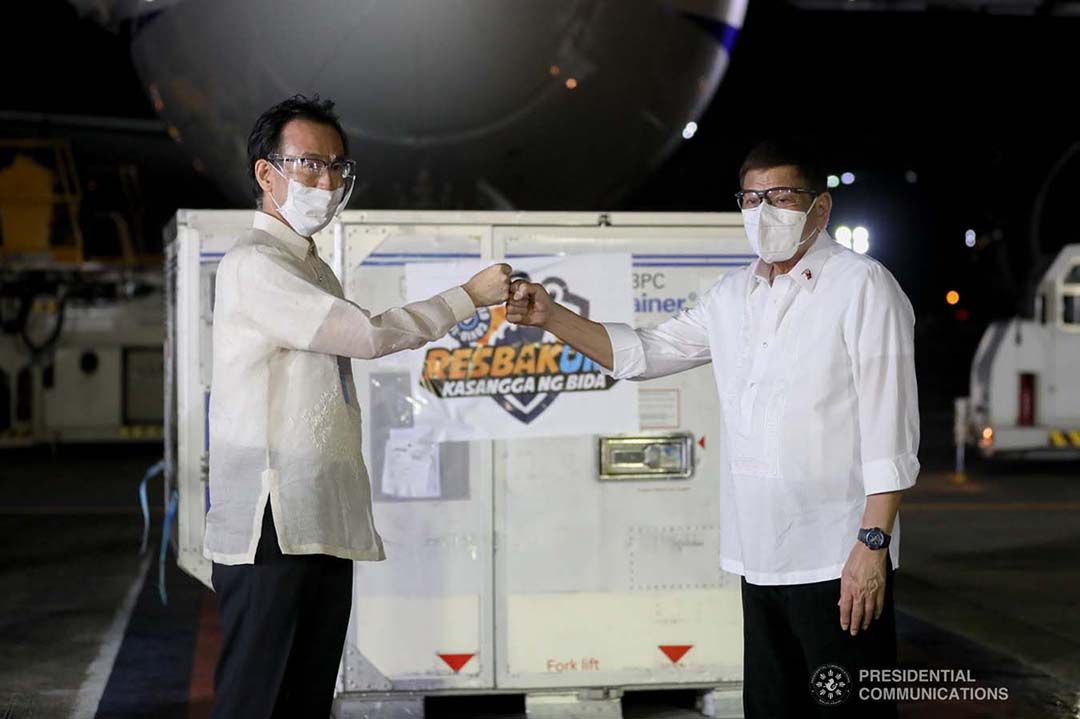 President Rodrigo Duterte, on the other hand, expressed his gratitude to the Japanese government and Suga for working with the Philippine government in ensuring equitable access to novel coronavirus vaccines.
"These more than one million doses of AstraZeneca vaccine will surely go a long way in our quest for herd immunity," he said in a speech during the turnover rites at the Villamor Air Base in Pasay City.
He mentioned that the Philippines and Japan's cooperation in battling the pandemic shows the two nations' "deep friendship".
"Japan continues to be our strong partner in various development programs," he stated. "Again, I express my heartfelt gratitude to Japan for all of the assistance you have extended to our country during these challenging times."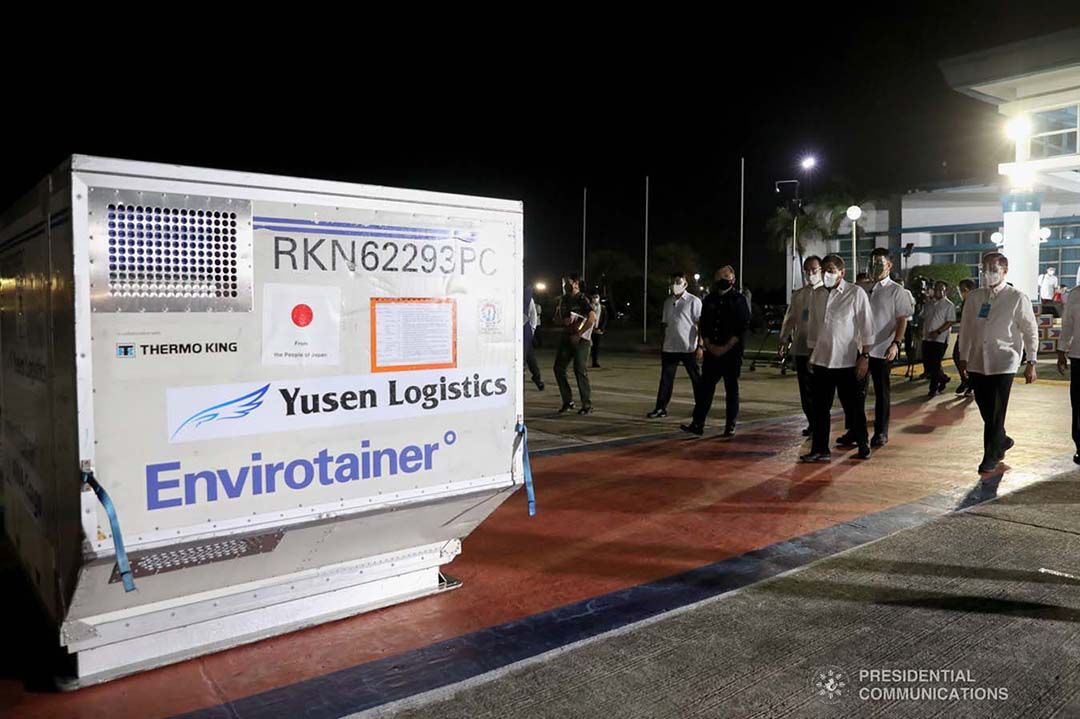 Since the start of the pandemic, Japan has provided aid to the Philippines through the COVID-19 Crisis Response Emergency Support Loan (CRESL), Post-Disaster Standby Loan Phase 2 (PDSL 2), joint clinical trial for the anti-flu drug Avigan, procurement of medical equipment and establishment of laboratory surveillance sites, and development of cold chain system in the country. - Florenda Corpuz
(Article cover photo: Duterte inspects a vial of Astrazeneca COVID-19 vaccine after the ceremonial turnover at the Bulwagang Kalayaan in Villamor Air Base, Pasay City on July 8. Richard Madelo/Presidential Photo)