MANILA – The diplomatic relations between Japan and the Philippines, normalized on July 23, 1956, with the ratification and enactment of the "Treaty of Peace with Japan" and the "Reparations Agreement between the Republic of the Philippines and Japan," are commemorating their 67th anniversary this year. Over time, both countries have deepened and strengthened their bilateral relations, transforming them into a strategic partnership built upon shared fundamental values and principles, including freedom, democracy, respect for human rights and dignity, and the rule of law.
"Japan and the Philippines are now experiencing an excellent relationship – we call it the golden age," Japanese Prime Minister Fumio Kishida said during his two-day official visit to the Southeast Asian nation on Nov. 3 and 4.
Japan is looking forward to working with the Philippines "to take these bilateral relations to even new heights," he added.
Kishida expressed his aspirations for his visit to the Philippines to serve as an opportunity to deepen the relationship of trust and confidence with the leadership of President Ferdinand Marcos Jr. and provide a further boost to future cooperation between the two nations.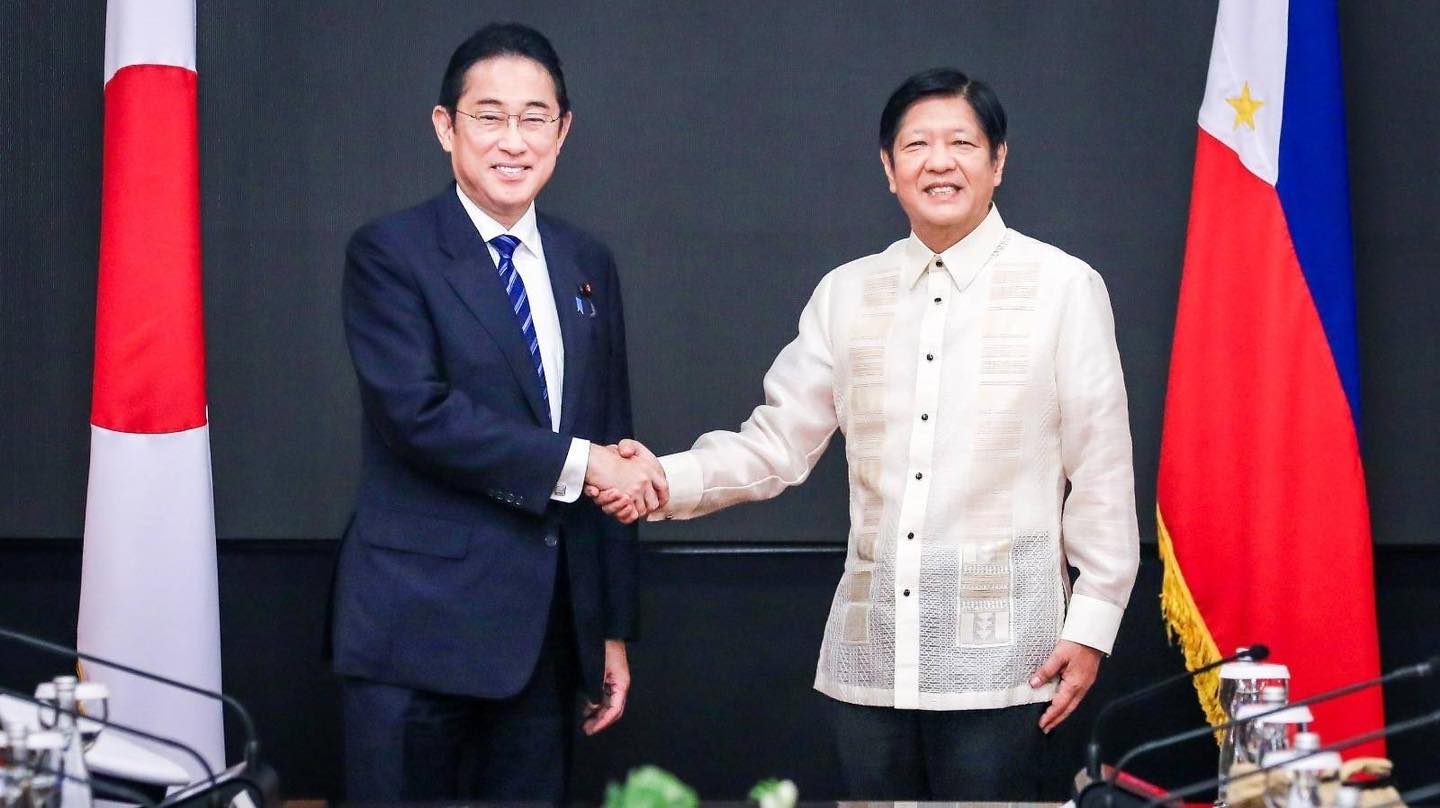 In a meeting with Marcos Jr., Kishida exchanged views with the Filipino leader on a wide range of issues, encompassing bilateral relations, as well as regional and international affairs.
The prime minister's visit also paved the way for the signing and exchange of notes of two pivotal agreements for the deepening of security cooperation between the two countries: the Official Security Assistance (OSA) grant aid from Japan to the Government of the Philippines worth JPY600 million (or approx. PHP235,500,000) for coastal radar system, which will improve the Philippine navy's maritime domain awareness capabilities; and the Exchange of Notes concerning the provision of construction equipment for Road Network Improvement/Implementation and Disaster Quick Response Operation under the Economic and Social Development Programme.
Kishida's recent trip not only marked his first official visit to the Philippines in his current role but also positioned him as the first prime minister of Japan to deliver a policy speech to the Congress of the Philippines.
Meanwhile, the Japanese premier also expressed anticipation for Marcos Jr.'s upcoming visit to Tokyo for the 50th Year of ASEAN-Japan Friendship and Cooperation next month. - Florenda Corpuz
(Photos courtesy of the Presidential Communications Office)