TOKYO – The 33rd Tokyo International Film Festival (TIFF) came to an end on Nov. 9 after 10 days of physical screenings and Q&As, and virtual symposia and international guests talks, concluding with an award presentation ceremony held at Screen 7, TOHO Cinemas Roppongi.
The TIFF Audience Award, the only prize presented this year, was given to "Hold Me Back" after it won the hearts and minds of the Japanese audiences who watched it.
The Japanese romantic dramedy tells the story of a woman who lives on her own with the guidance of a counselor named "A" in her brain. When she falls in love with a salesman, she questions her counselor's advice.
The film, which had its world premiere at the prestigious festival, bested 31 other titles, including the Filipino suspense youth drama "Fan Girl" directed by Antoinette Jadaone, selected for the special Tokyo Premiere 2020 section that combined TIFF's International Competition, Asian Future and Japanese Cinema Splash categories.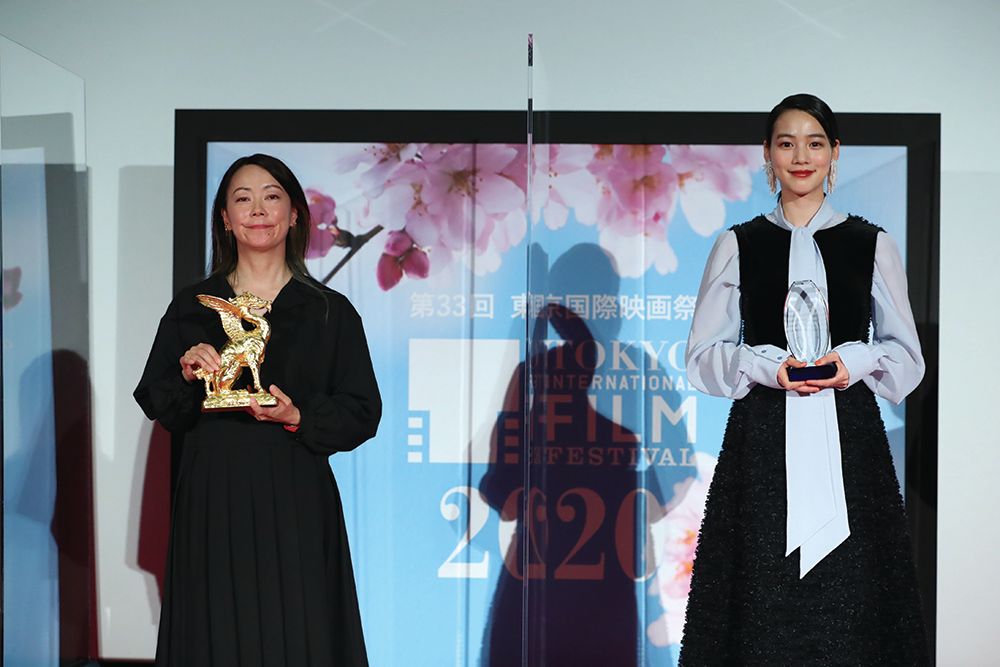 "I am very glad to receive this award. This year's festival is quite different. While other festivals around the world are being held online, the TIFF had real audiences inside theaters and watched films on the big screen together," director Akiko Ohku, who won the Audience Award twice, first during the 30th TIFF, said in her speech. She received the Governor of Tokyo Award, Kirin Trophy from Tokyo Vice Governor Mitsuchika Tarao.
"While there is still anxiety about the virus, I am so thankful for all the audience members who bought tickets and actually came to see this film and also voted for it," she added.
Lead actress Non, who received the Audience Award from Minato City Mayor Masaaki Takei, thanked TIFF for the "wonderful prize."
"A film can only be completed when the audience gets to see it. So this award is a very precious thing for me," she said.
Director Hajime Hashimoto of the Closing Film "Hokusai" appeared on stage together with actors Yuya Yagira, Min Tanaka, and screenwriter Ren Kawahara.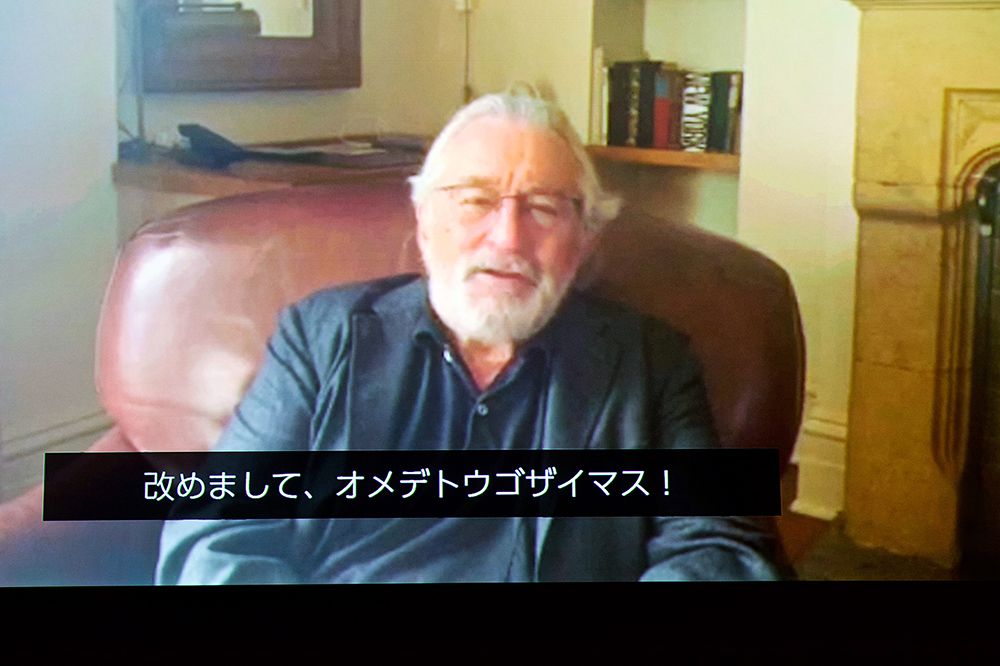 The highlights of this year's edition include the indoor Red Carpet event where Japan-based filmmakers and stars appeared on a grand carpeted staircase at the Tokyo International Forum in Hibiya on Oct. 31.
The Film Score Philharmonic Orchestra performed a compendium of familiar theme songs from some of the world's most beloved films at the Opening Ceremony.
A series of congratulatory videos were shown at the event including that of director Christopher Nolan.
"The fact that in these challenging times you've found a way to honor and enjoy watching films on the big screen is a source of inspiration to myself and other filmmakers around the world. And excitement around cinema and maintaining the excitement around the big screen experience not just for fans of movies in Japan but for all film lovers all over the world is extremely exciting," Nolan said.
Actor Robert De Niro also appeared via video and said, "We hope that [TIFF] will be a big, big success and we know that it will be. Omedeto gozaimasu!"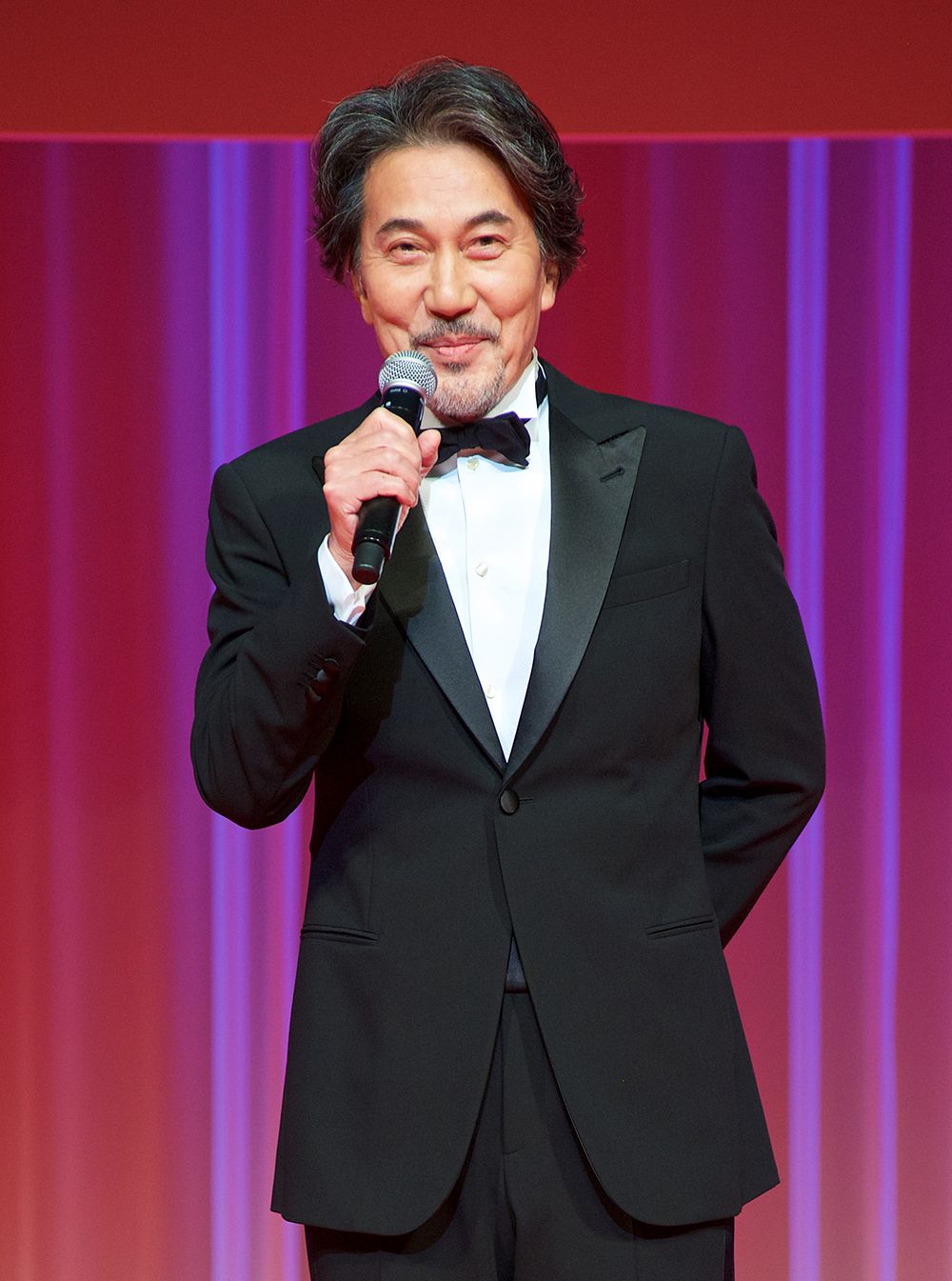 Internationally acclaimed Japanese actor Koji Yakusho served as this year's Festival Ambassador.
"I know that this festival will be quite different from all the others. We must all take precautions, but I think we can still have a really good time. It's wonderful to be able to see all the films on the big screen. We don't know what will happen in the future, but we should all try very hard to sustain film," he said.
This year, TIFF was held under strict safety measures amidst the pandemic. Due to international travel restrictions, only a few international filmmakers and stars were able to attend the A-list festival. - Words by Florenda Corpuz, Photographs by Din Eugenio