TOKYO – Tom Cruise has once again showed his love for Japan when he visited the country for the 24th time to promote the long-awaited sequel movie "Top Gun: Maverick," which was delayed a few times due to the COVID-19 pandemic.
Japan was the last stop of the global promotional tour of the movie ahead of its theatrical release, which had its world premiere in San Diego before it touched down in Mexico, Cannes and London.
"Hello, how are you? It's been 36 years since Jerry and I made the last one. We had to wait for two years to bring you the film. I have to say it's very beautiful to be back and to be able to share this film with you. We're very excited. It's emotional for the both of us to be here. It's a privilege to be here and to see all of your faces—it's beautiful—so thank you for having us," greeted Cruise at a press conference held at Tokyo Midtown Hall on May 23.
The Hollywood A-lister was joined at the event by producer Jerry Bruckheimer.
"Thank you so much for having us back. It's always an honor to come here, especially bringing 'Top Gun: Maverick' with Tom," Bruckheimer told the press.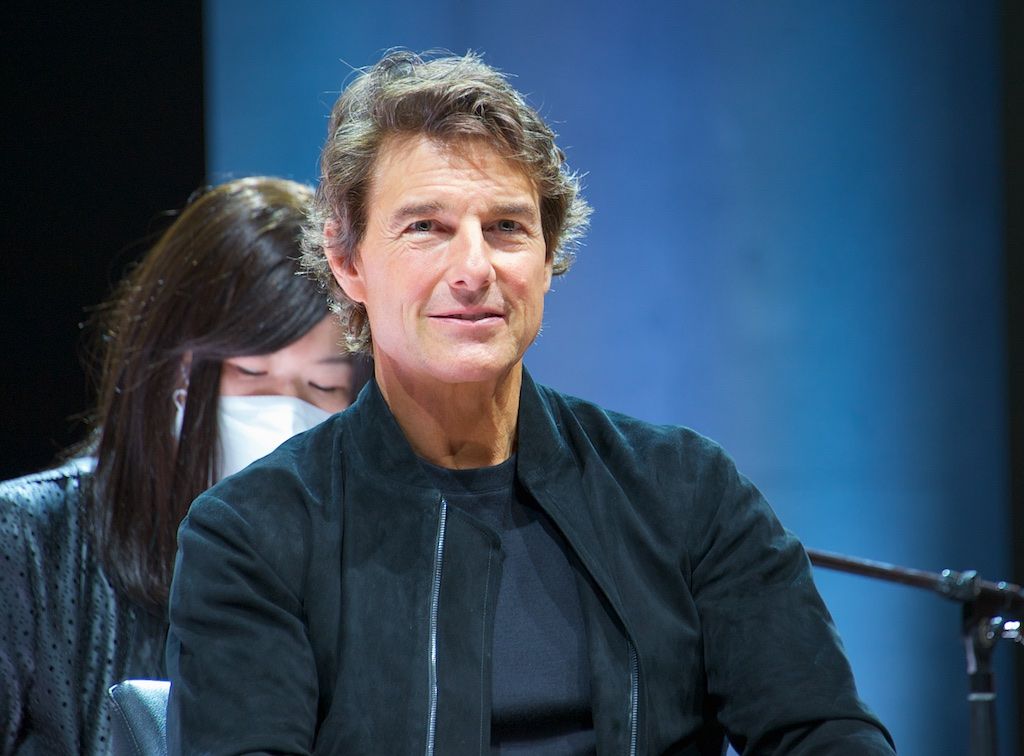 Cruise, who reprises his iconic role as Capt. Pete "Maverick" Mitchell, shared the same joy and excitement of being back in Japan.
"I'm very excited, very, very excited. It's wonderful to be here with Jerry and to have this time—it's exceptional. I kept telling my friends here that I'm coming, we're coming, do not worry, we're gonna have this movie and it's going to be on the big screen," he enthused.
The 59-year-old actor revealed how he was convinced to make a follow-up to the 1986 classic.
"The reason we made it was for the fans, always. They've been asking for it for decades and I just wasn't ready. I wasn't ready to make it originally back in the 80s. And it was just time. There were things that I thought about that I wanted to do to make it very special for the audience so things just came together and Jerry and I met. And I've always wanted to work with Jerry again so it was just that kind of thing of 'now or never.' So it was finding the way—I wanted to really put the audience into the cockpit of a fighter jet—to feel it. And we found a very emotional story and all the right elements came together," he said.
Tom went on to saying that the audience will see something in the movie that they have never ever seen before.
"When an audience see the film, they'll see, feel how authentic it is because we are in the F18s. Jerry Bruckheimer is a legendary producer so he knows and always we share the love of story, the love of cinema and always using cutting of edge technology but basic character.
"And it's a very entertaining, emotional film and we wanted to make a movie that celebrates life and that when you walk out of the theater you just feel like the first 'Top Gun'—amazing. And that's what we wanted to do for audiences. Just give them something very, very special.
"I don't make a movie just to make a movie. I constantly wanna push the limits, push the edge to entertain an audience. Jerry and I sat down, we decided 'this is the moment'," the actor said, which was agreed by his producer.
Bruckheimer also shared bits and pieces of how the movie was made.
"We had to do this for real. If you wanna make a movie with Tom Cruise, it has to be for real. So Tom, who is an avid aviator, designed a program where the actors had to spent three months training to be in the F18.
"On the first movie, we put the actors in the F14. Unfortunately, the only footage we could use was the footage on Tom, every other actor either passed out or threw up. So this time, what you see in the movie is when the plane is going up, the actors are going up, when the plane is going down, the actors are going down, when it's turning, he's turning. That is real. What you're seeing is a real experience of a fighter pilot. The advantage we had is that Tom over the last 35 years has worked with some of the best directors, the best writers, the best actors and he's a sponge. He takes all in information. And what you see in 'Top Gun' is the fact that he has all these knowledge on how to entertain an audience, he gives it to you in 'Top Gun Maverick,'" he said.
Tom, for his part, has nothing but good words to say about the producer.
"I also I learned from Jerry Bruckheimer who is a great producer. I was very fortunate as an actor to be able to work with him on this film and also to see his career. He has produced some of the best, the most entertaining films over the last decades," he uttered.
Cruise also praised his co-actors whom he said "worked very, very hard" on the film.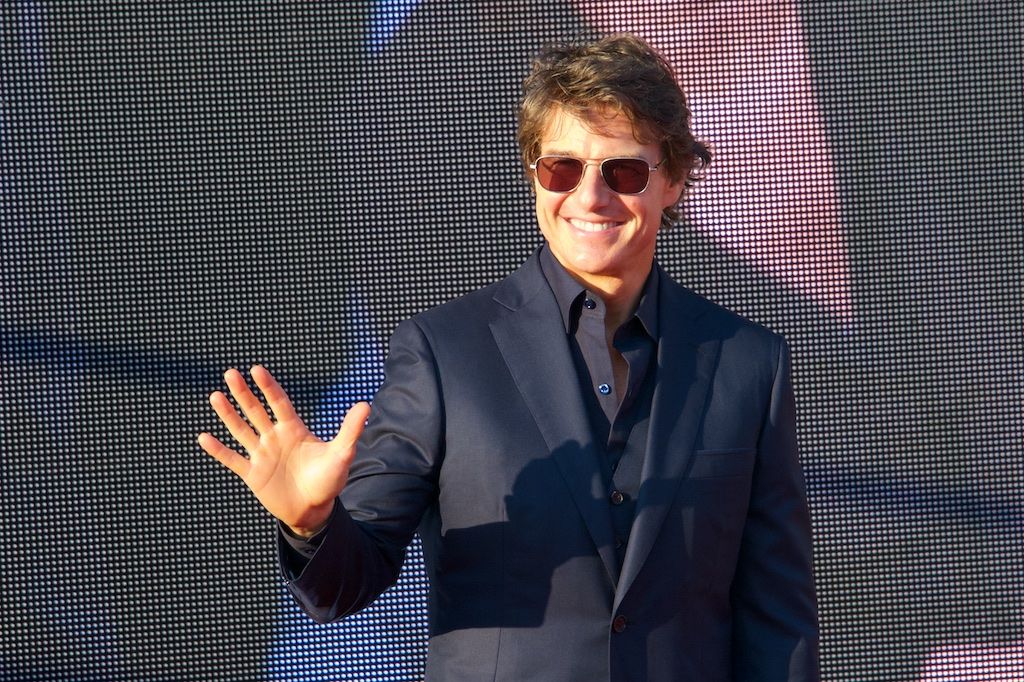 The two attended the Japan premiere of the movie the following day at Yokohama International Passenger Terminal.
"I'm so happy to be here. I've missed you all. Arigato," Tom said to his fans.
"I'm so happy to be back in your country. I'm so happy to finally be able to share 'Top Gun: Maverick' with you as we make this movie for you. And just to be here, it's very, very special for me," he added.
As for Jerry, it's a thrill to share the movie with the Japanese audience.
"We're so excited to be back in Japan. It's been too long. Fortunately, you're here with a fantastic movie and the biggest movie star in the world. We love it, we love being here," he said.
Cruise, who has the record for most visits to Japan by a Hollywood star, promised to return to the country for his two upcoming "Mission: Impossible" films to the delight of his Japanese followers.
"I will see you next summer with 'Mission: Impossible – Dead Reckoning.' We'll be back the summer after that also," he gushed.
"Top Gun: Maverick" will descend in Japanese cinemas on May 27.
"It was hard to make this movie. I loved it. I just want to make people smile, and even today, moreso than ever, and where we are two years later, we were supposed to release the film two years ago. We wanted the audience to be exhilarated and to smile afterwards. We're hoping that when they have their seat in the movie theater, that they only use the edge," said Tom. - Words and photos by Florenda Corpuz