NAHA – The Okinawa International Movie Festival (OIMF) welcomed celebrities, filmmakers and fans to the prefectural capital of Naha from April 19 to 22 for the 10thedition of the festival held at different venues all over the city.
The four-day cinema fest founded by Japanese talent agency and media conglomerate Yoshimoto Kogyo in 2009 warmly received approximately 250,000 attendees this year.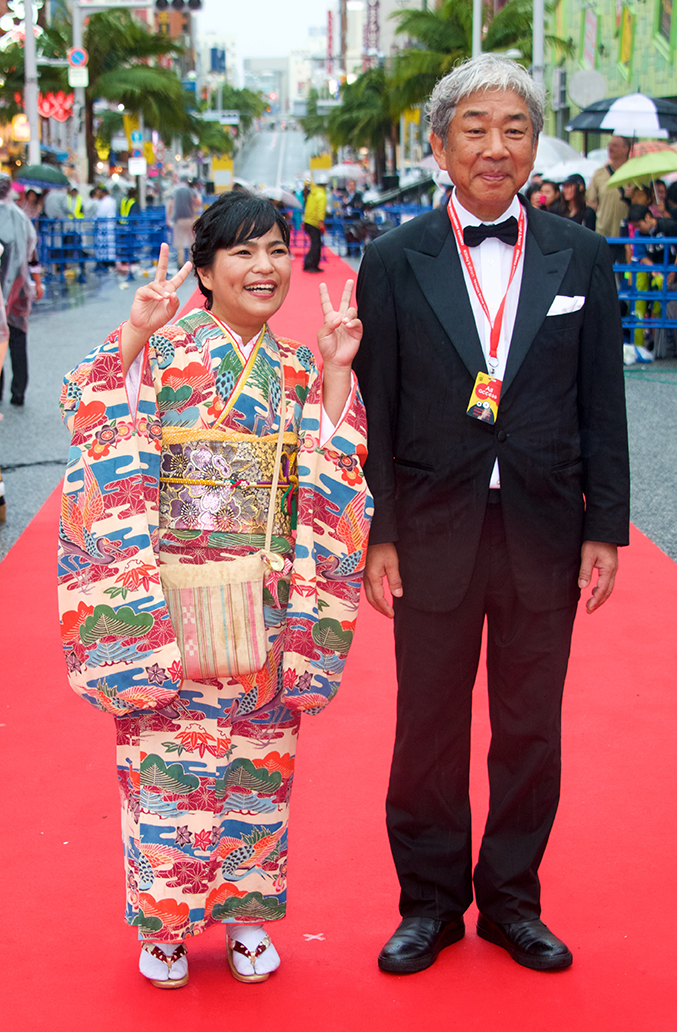 "The festival has gone on for 10 years, and I hope it will continue for 100 years," OIMF Chairman and Yoshimoto Kogyo CEO Hiroshi Osaki said during the Opening Ceremony at ANA Crowne Plaza Hotel.
The 10thOIMF presented 51 films, stage performances, sports events, a stamp rally aimed at disseminating information about Sustainable Development Goals (SDGs), art exhibitions and the opening of the first Laugh & Peace Entertainment School Okinawa.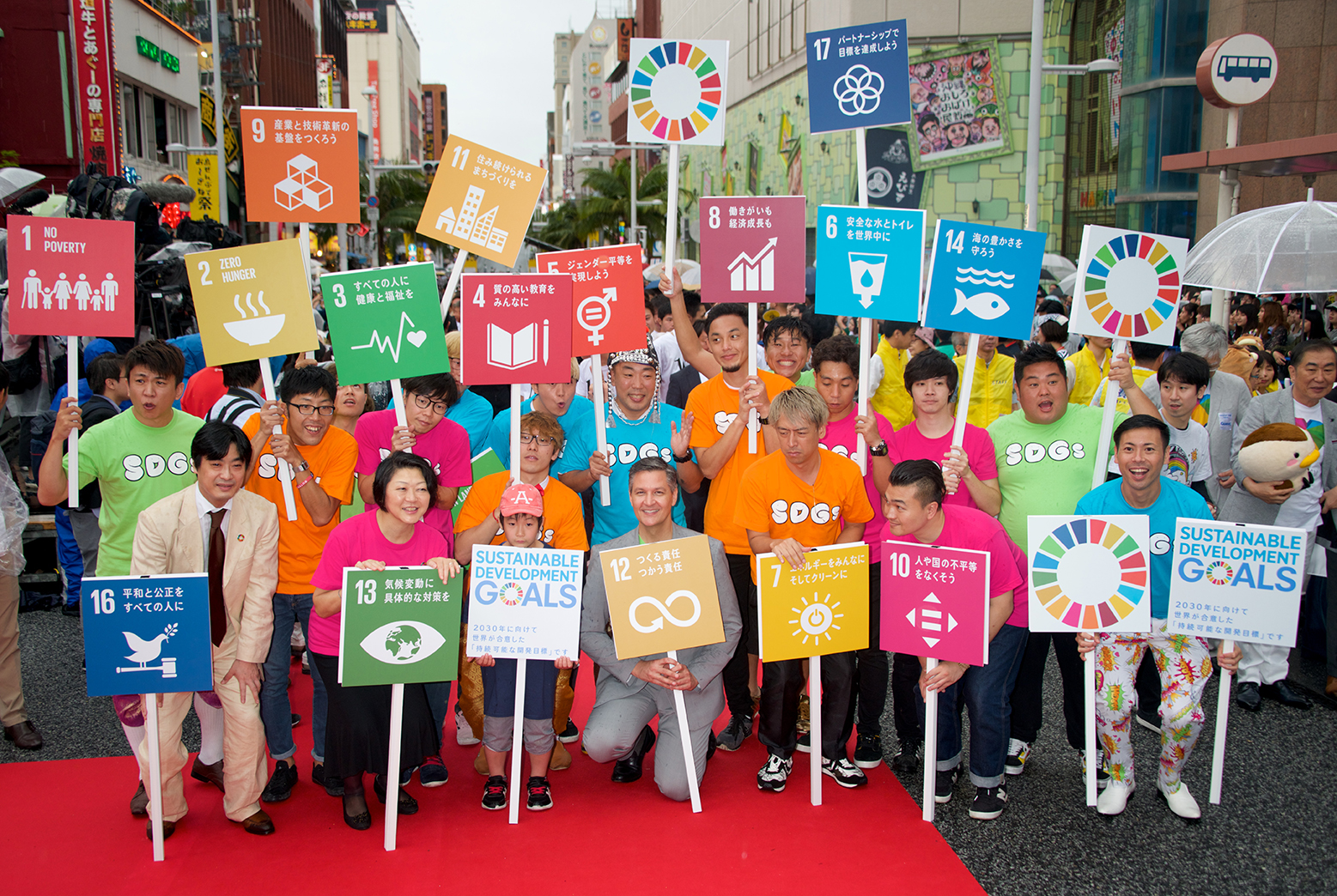 Despite the heavy downpour on the last day, the festival successfully held its red carpet event at Kokusai Dori where a thousand guests including famous movie stars from Japan and other countries walked.
Fans cheered when they saw Okinawan-born comedian Toshiyuki Teruya who directed the dark comedy film "Born Bone Born."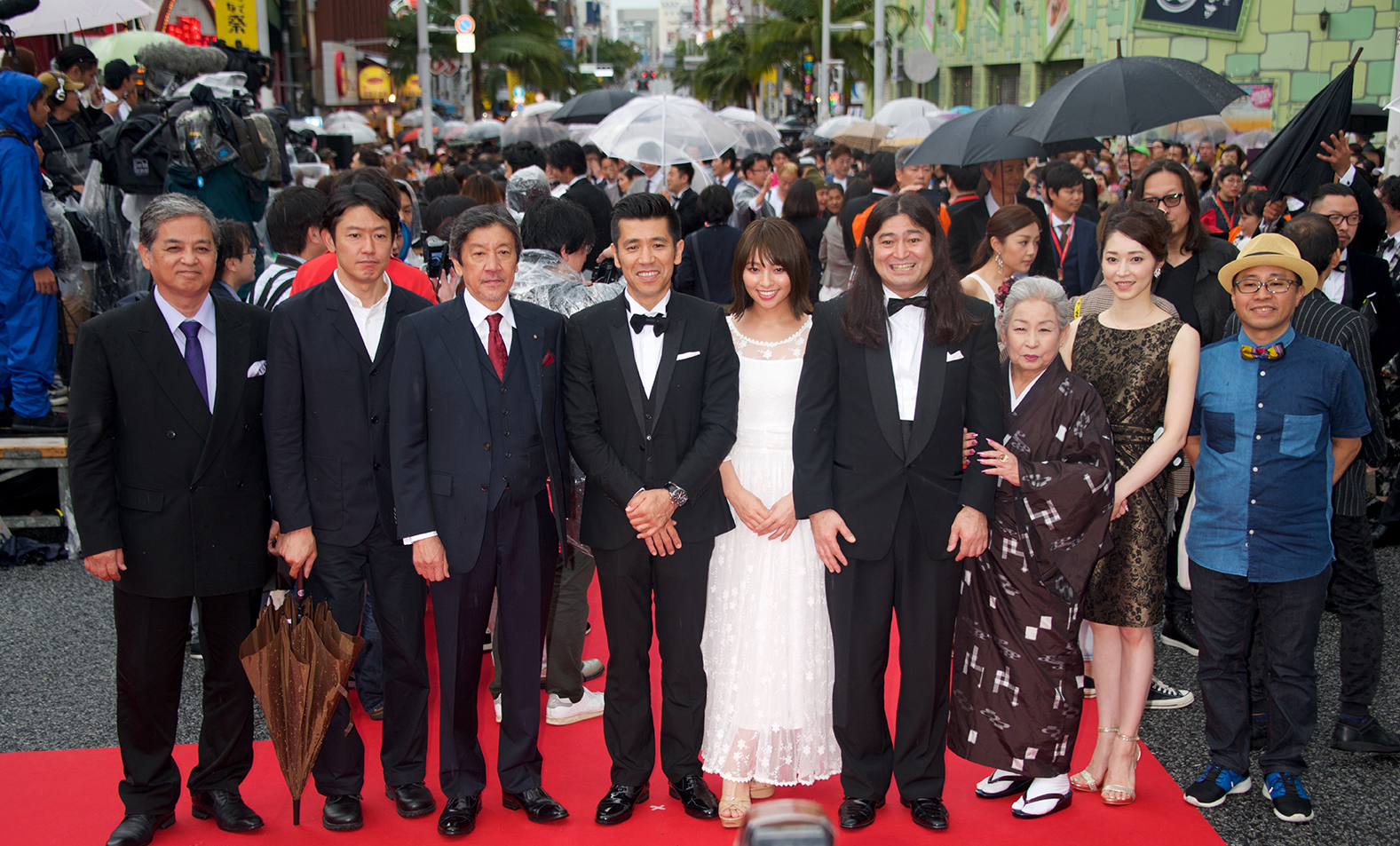 Other Okinawan celebrities who walked the red carpet include Rino Nakasone from the food drama "Jimami Tofu" and Meisa Kuroki who got a huge reaction from the crowd with her first appearance at the festival.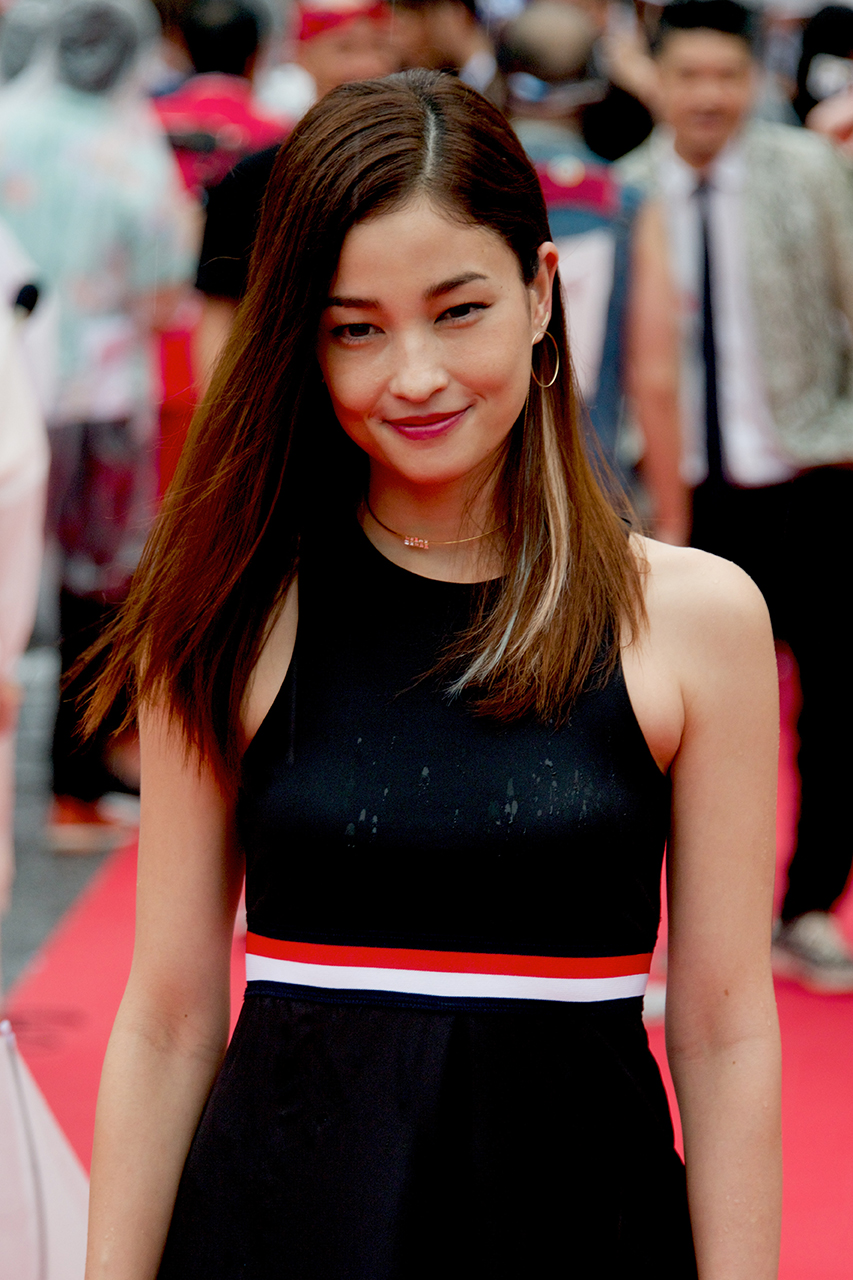 "It took 10 years for me to be invited," she joked.
Kuroki hosted a new event at the festival named "My Favorite Movie."
"Nomitori Samurai" actor Hiroshi Abe took time to shake hands and sign autographs along the red carpet.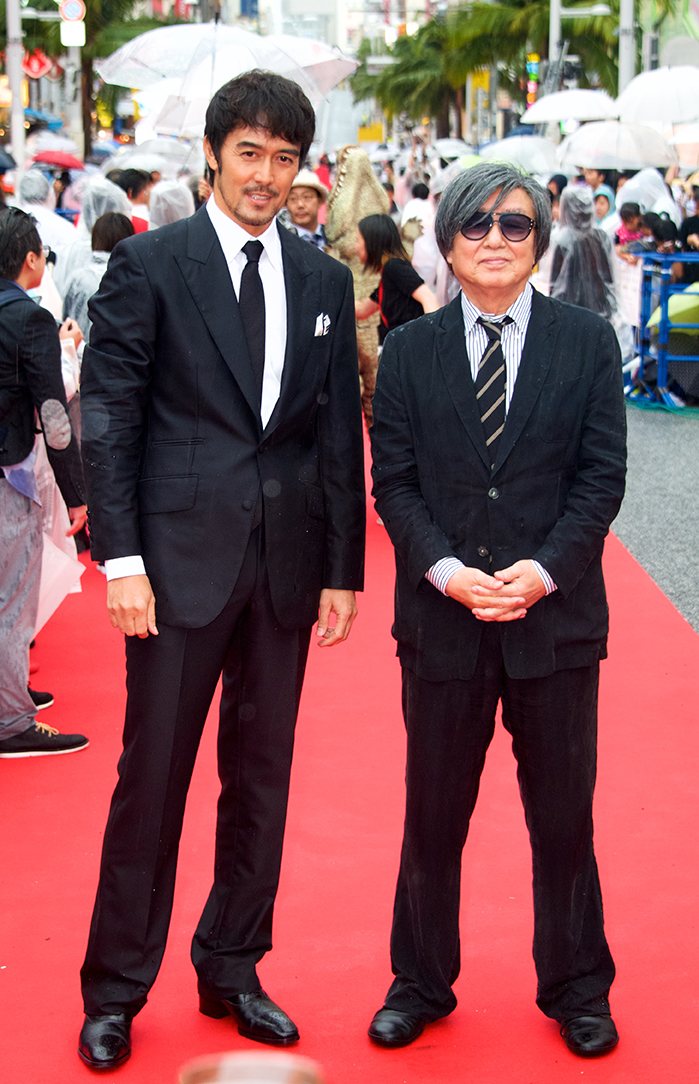 "I am so thankful people are here to support us even in the rain," he said.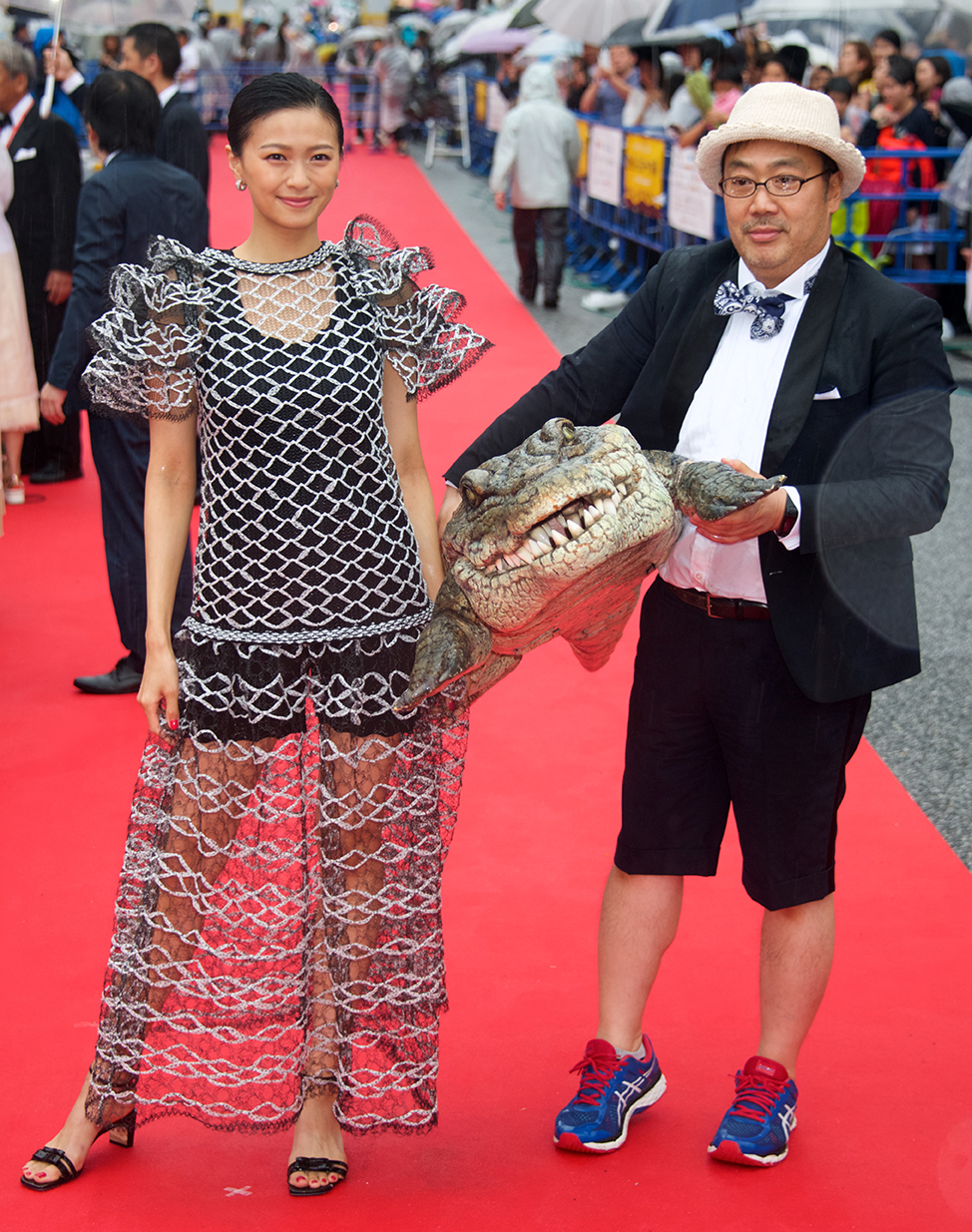 Actress Nana Eikura from the movie "When I Get Home, My Wife Always Pretends to be Dead" was also present.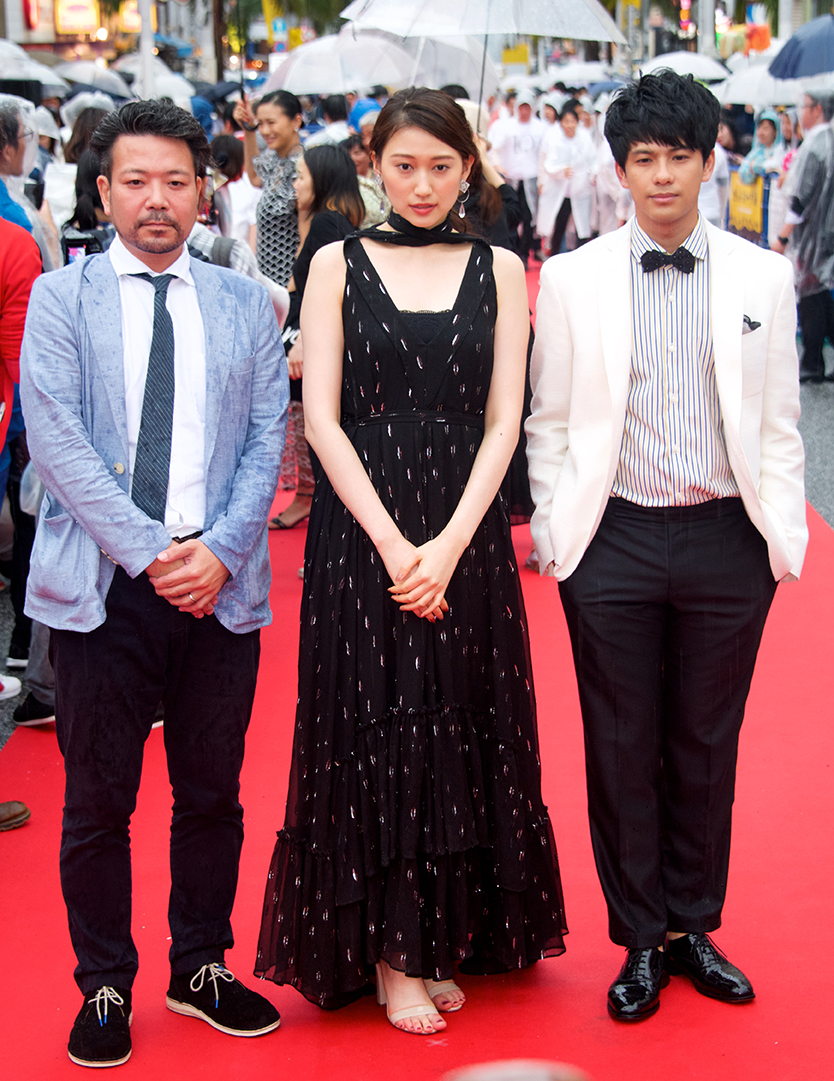 Myanmar-born Hollywood newbie and Japanese boyband singer Win Morisaki from the movie "Memories of Whale Island" attended the festival as well – his first to date.
The OIMF 2018 concluded with a banter of comedy duo Garage Sale and the presentation of the Audience Choice Awards for the movies "In Pursuit of the General," a Chinese historical epic chosen by viewers as their favorite foreign language film and the body-switch comedy "Reon" as the best-loved Japanese film.
The celebration continued with a concert at the harbor side Naminoue Umisora Park featuring Okinawan musicians and singers.
This year, OIMF held events that celebrated on the theme, "fun, peace and laughter." Next year's edition of the festival will take place on April 18 to 21.
This article was originally published in Filipino-Japanese Journal May 2018 issue.
(Words by Florenda Corpuz, Photographs by Din Eugenio)