NAHA – The 11th Okinawa International Movie Festival (OIMF) four-day celebration of cinema came to a close on April 21 with thousands of festival-goers from the prefecture, across Japan and abroad in attendance at the celebrity-packed red carpet event, screenings and programs.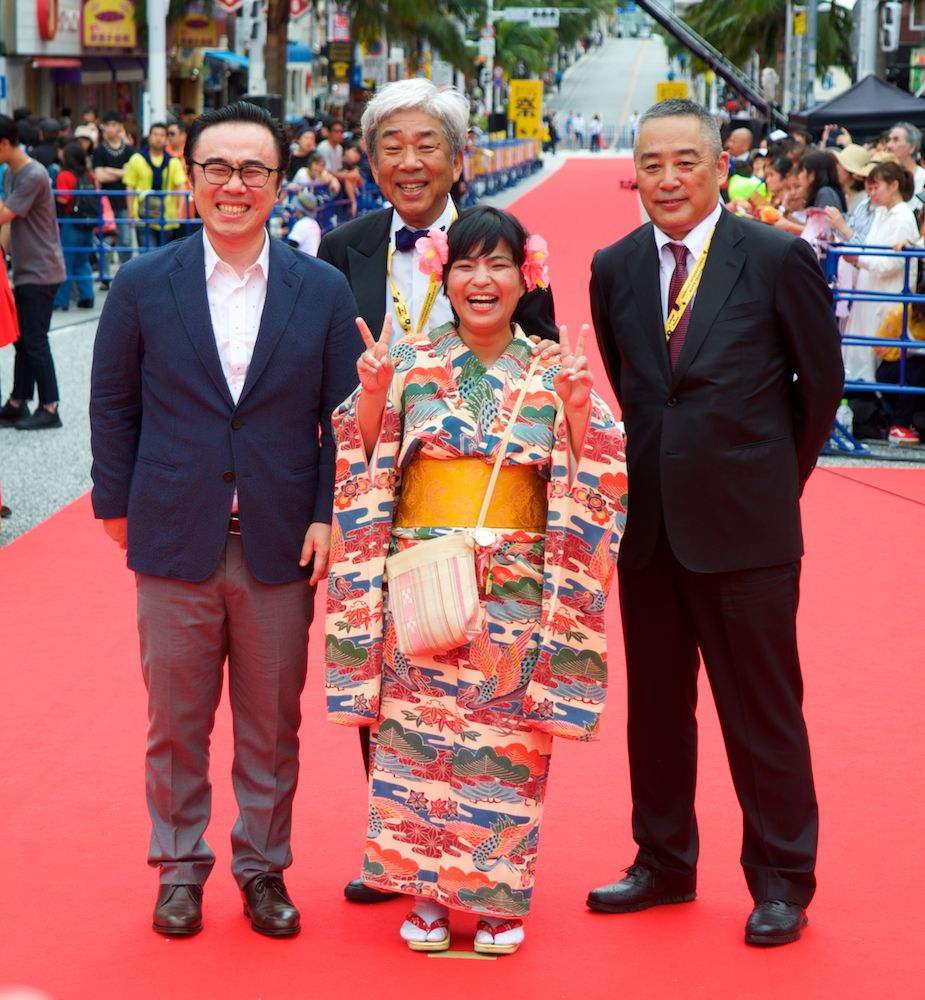 Founded by Japanese talent agency and media conglomerate Yoshimoto Kogyo Ltd. in 2009, the "all-around entertainment festival" presented 83 local and international films this year, of which 14 belonged to the Special Invitation category, including the well-received Japanese films "ERICA 38," "My Father, My Bride" and "Grandma is Okay."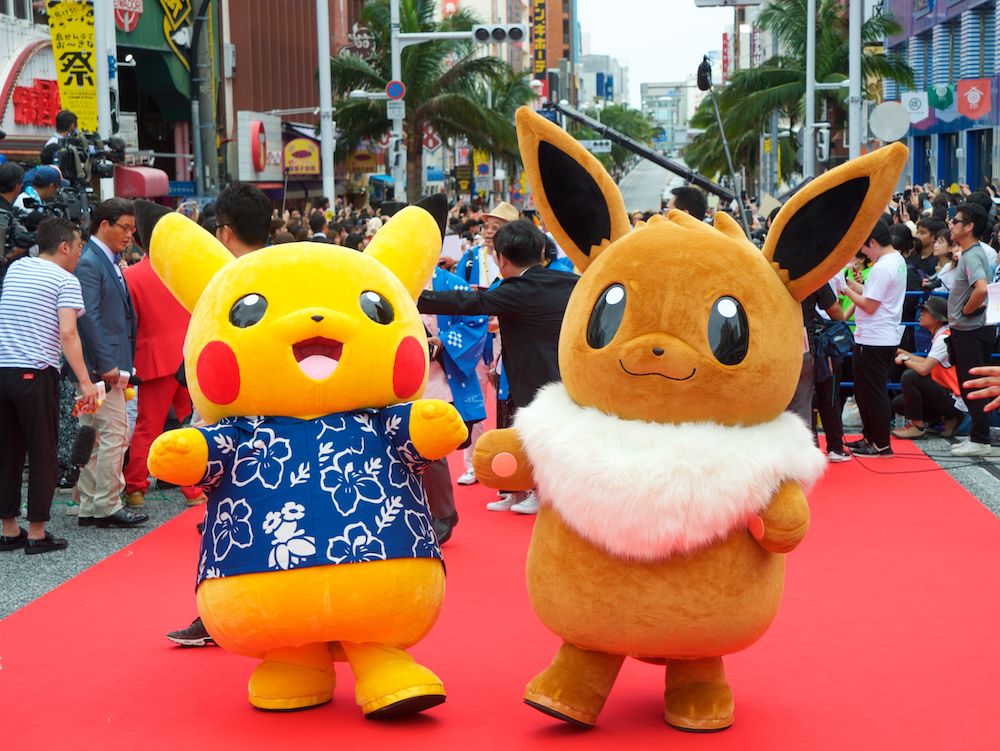 "Handling Method for Grumpy Woman" by Japanese director Shusuke Arita emerged as the favorite film among audiences, bagging the Audience Award at the 2019 edition of OIMF.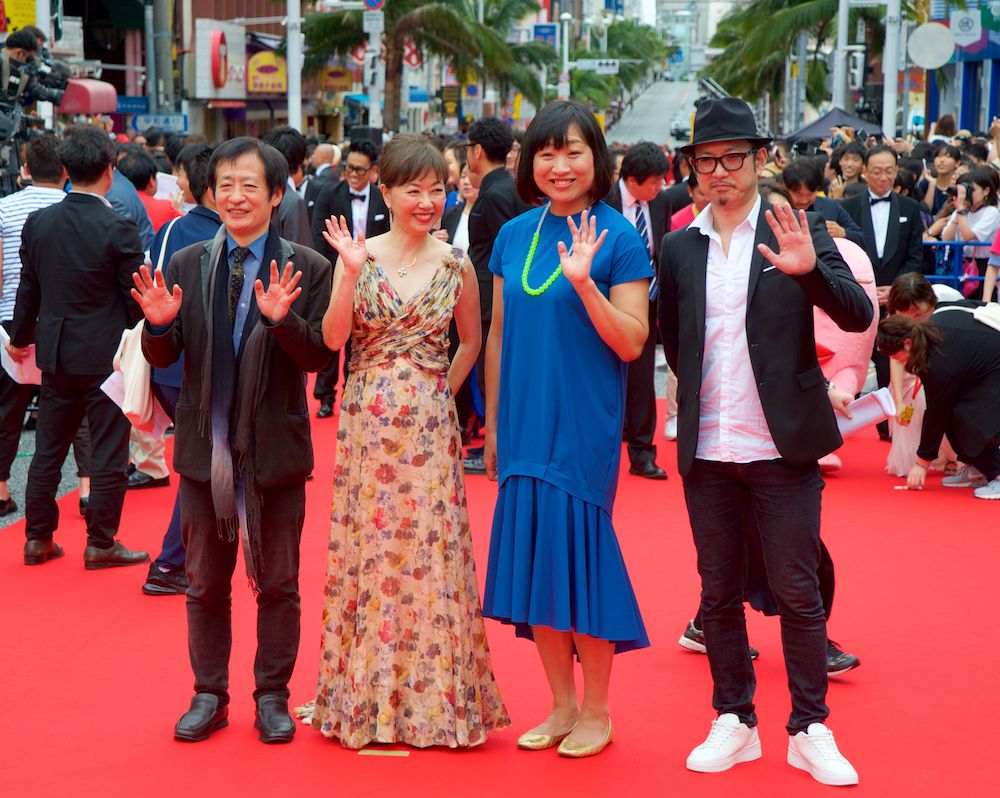 The comedy film centers on a couple whose arguments about their wedding plans pushes them to the brink of calling it off.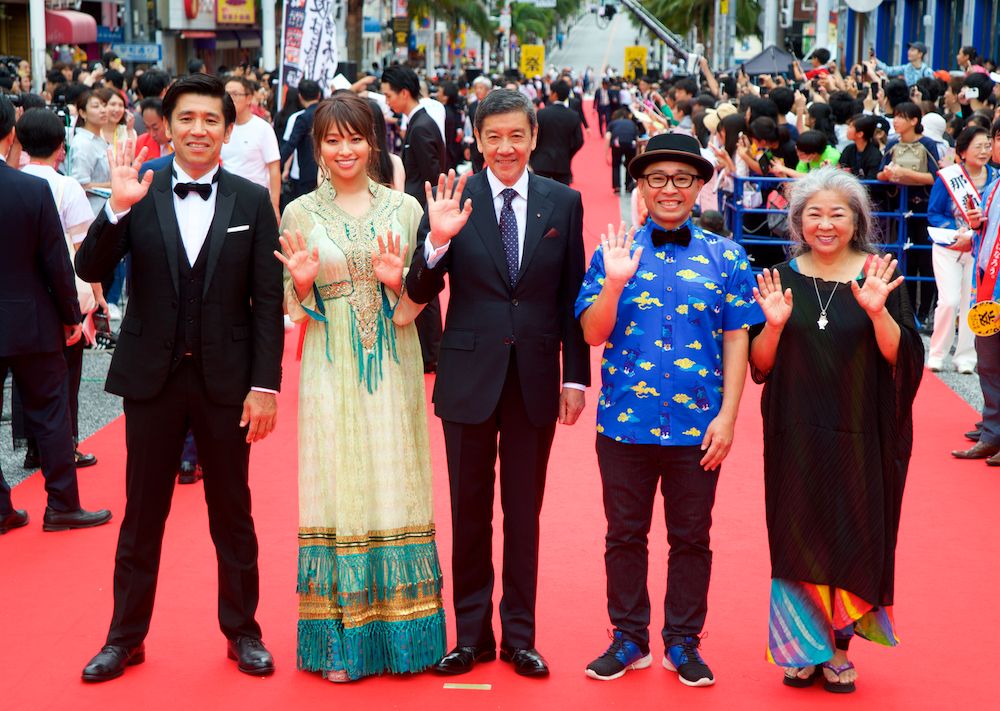 "If there are men who are not getting along with their wives and are thinking about getting a divorce, seeing this movie can make them change their minds," said Arita.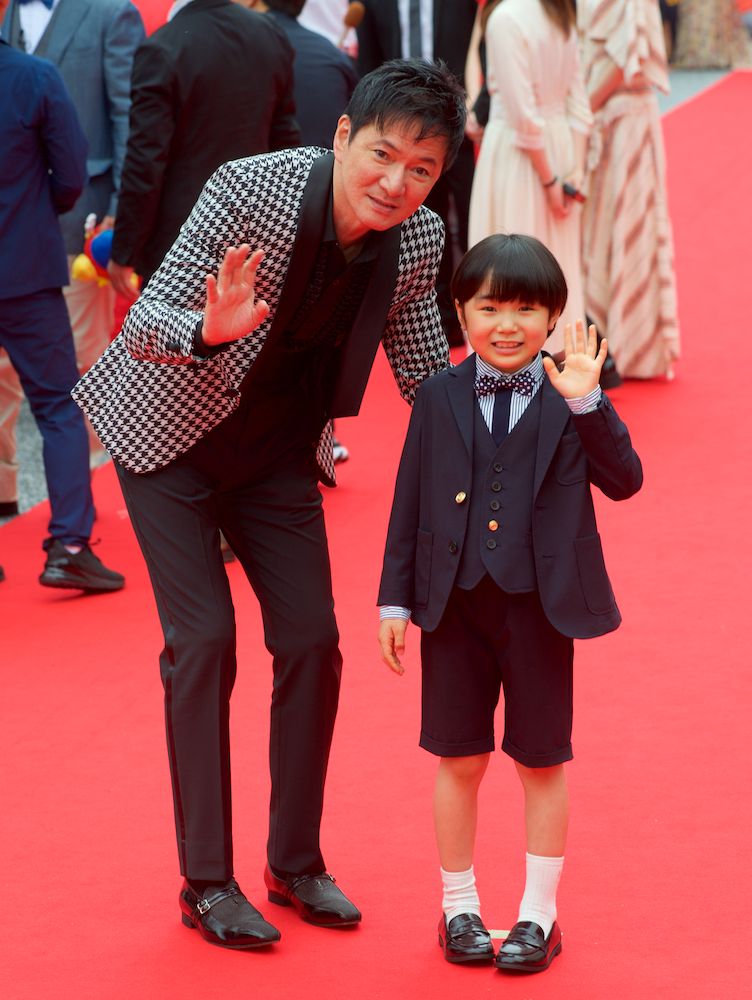 The Jimot CM Awards were given to the best 30-second films presenting one or more of the United Nation's 17 Sustainable Development Goals in a specific locale. The winner in the Okinawa section was a video from Uruma City, which is about a local leader who teaches children about the importance of life. The prize for all other regions of Japan went to a video from Hiroshima City that introduces a restaurant owner who has spent decades cooking free nutritious meals for kids. Top honors in the international sections went to HPN3, a Yoshimoto comedy group based in the Philippines, where they made a video showing that humans don't mind throwing trash in the oceans where fish eat, but wouldn't like it if people threw garbage into their food.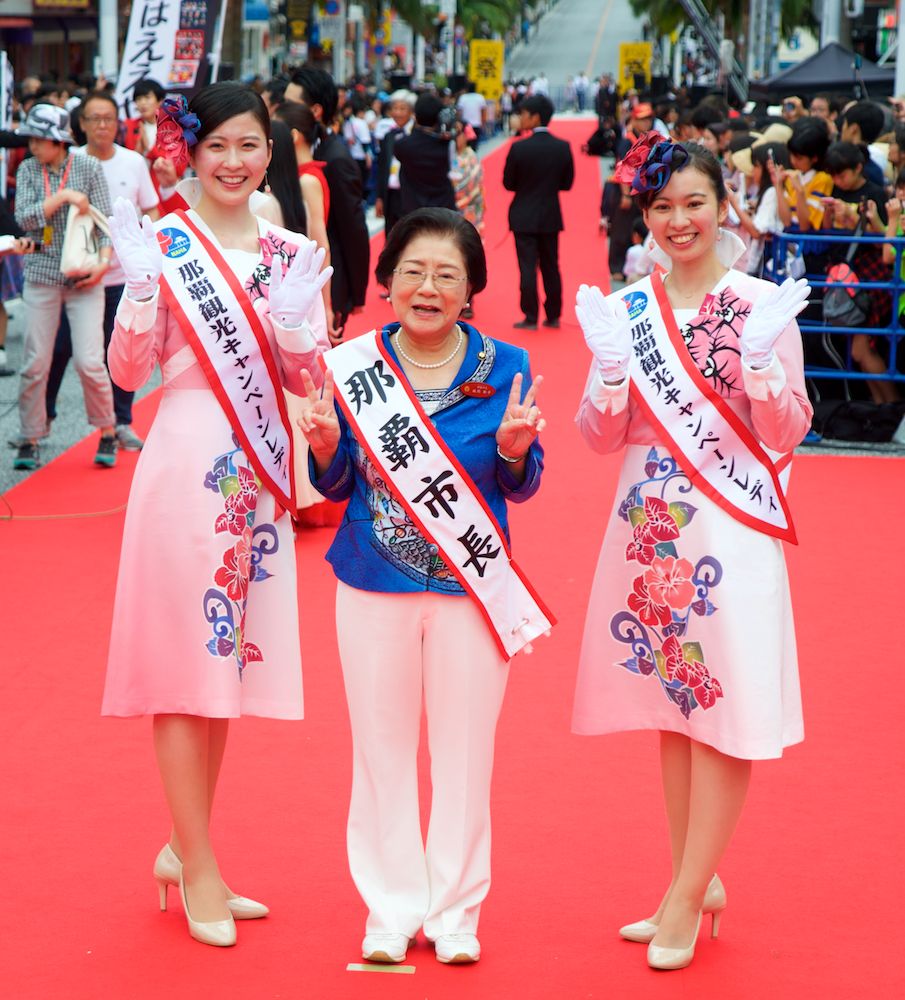 The prizes for the Creators Factory U-25 Competition, which accepted submissions from filmmakers 25 or younger were awarded to "Trash," a sci-fi story set in the 26th century, (Audience Award, Special Jury Prize); "Filament," which explores the concept of a "hero" (Special Jury Prize); and "Nana-chan," which depicts the last day of high school life for a boy and a girl (Grand Prize).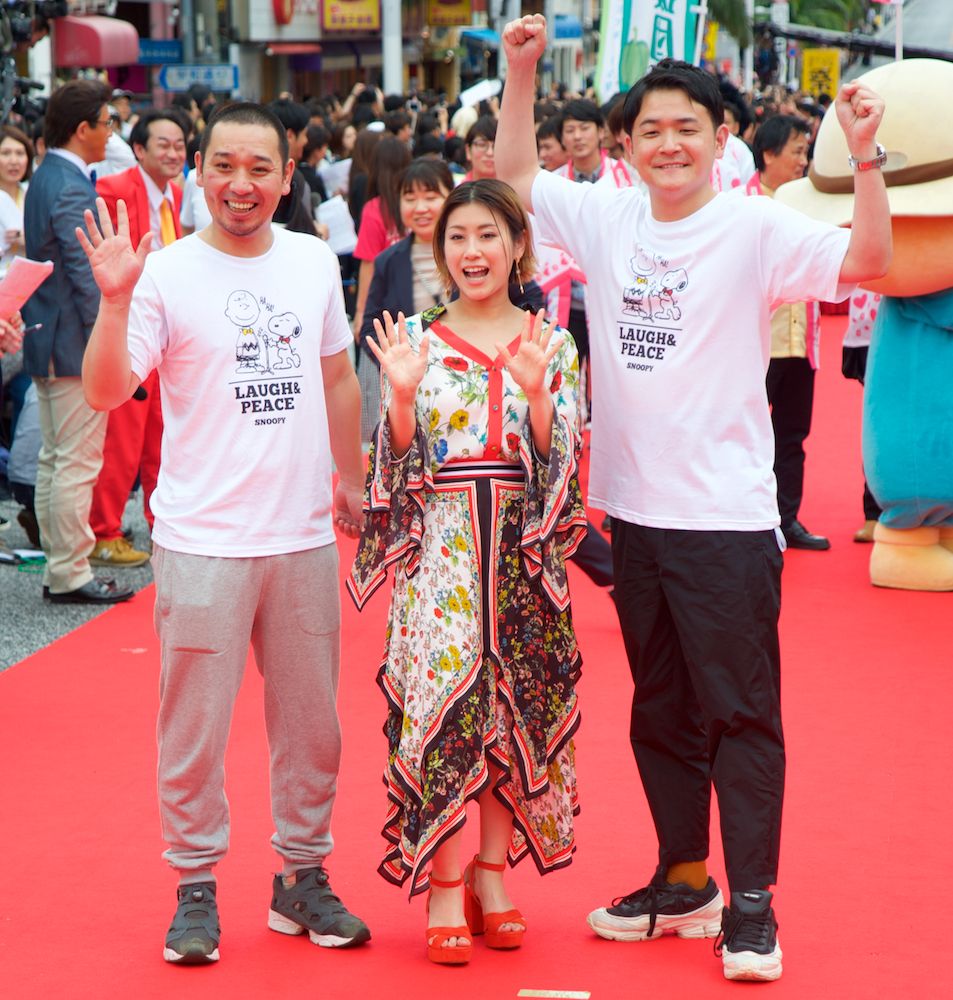 Ecstatic fans, who lined up both sides of the two-kilometer Kokusai Dori for the red carpet event, had the opportunity to get up-close with famous Japanese celebrities including idol groups NMB48 and Yoshimotozaka46, singer Imaru, actress Rio Uchida ("A Shitty Film"), veteran stars Eiji Okuda ("Born Bone Born") and Miyoko Asada ("ERICA 38), director Ujicha ("Violence Voyager"), child wonder Kokoro Terada and director Jacky Woo ("Grandma is Okay").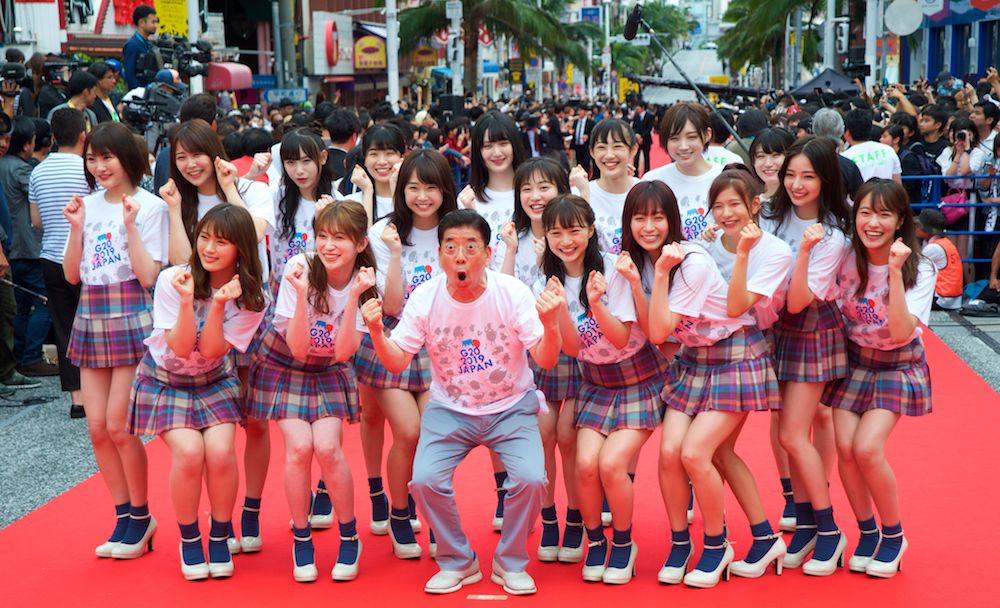 Also present was comedian Gori, who became a film director in recent years and had two of his short films screened at this year's festival.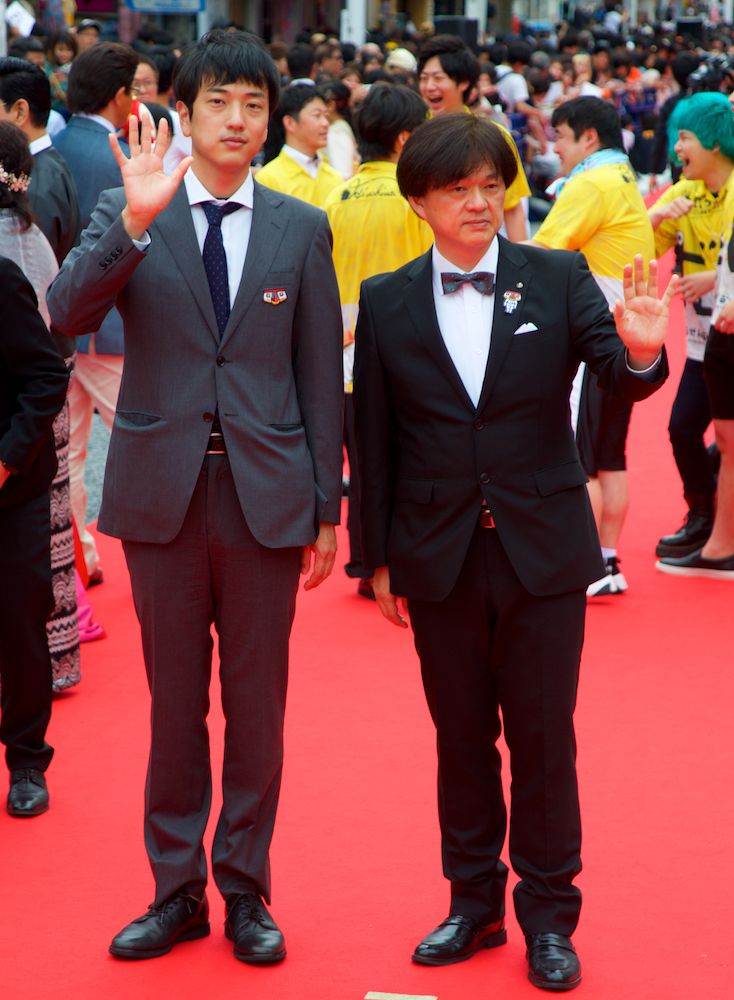 The cinema fest concluded at the harbor side Naminoue Umisora Park with a high-energy performance by the Nishihara High School Marching Band as its highlight, which thrilled the crowd with their expert playing and dancing.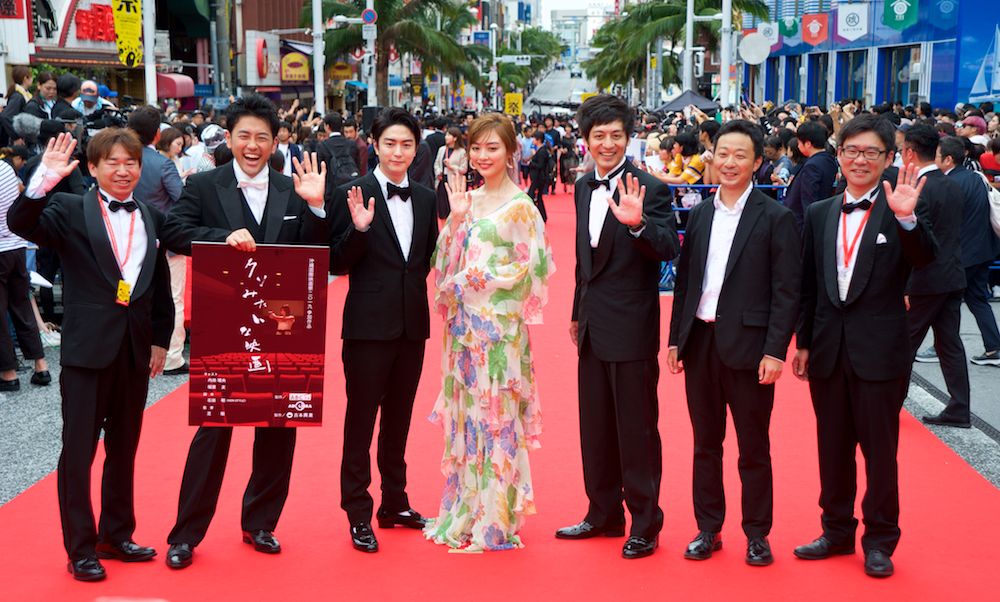 Yoshimoto Kogyo Ltd. CEO Hiroshi Osaki, who spearheaded the announcement of the new educational platform of the company called "Laugh & Peace_Mother" in partnership with NTT Group with support from Cool Japan, appeared on stage to thank everyone for joining the festival.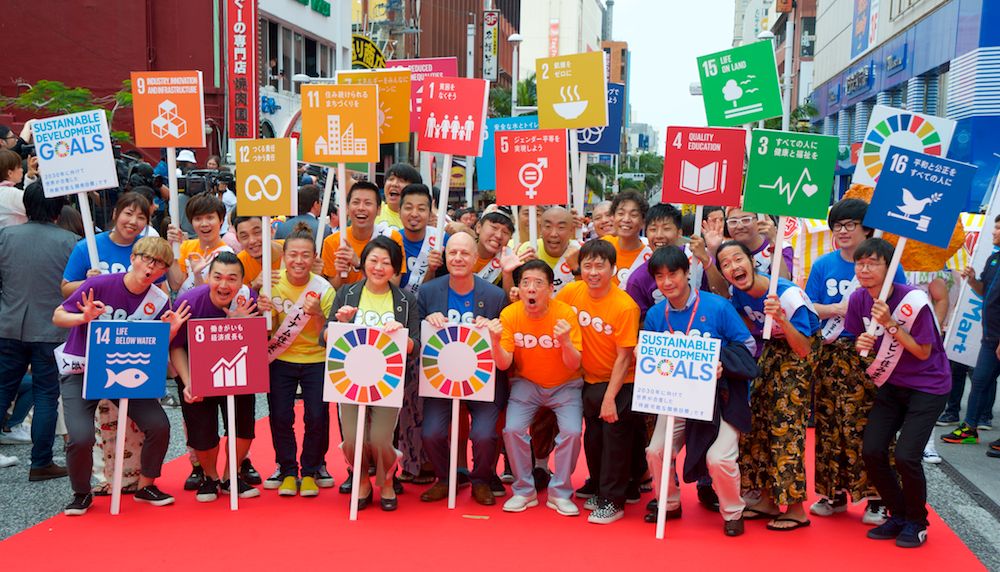 This year, OIMF held events under the slogan "Transform! Follow Your Heart. Its 2020 edition will take place on April 16 to 19. - Words by Florenda Corpuz, Photographs by Din Eugenio