TOKYO – The 32nd Tokyo International Film Festival (TIFF) will hold the special screenings of the Asian omnibus film series "Asian Three-Fold Mirror 2018: Journey" and "Ramen Teh" on Sept. 28 and 29 respectively at the Akasaka Civic Center Hall as one of their pre-festival events.
The "Asian Three-Fold Mirror" project brings together three talented directors from Asia to co-create a series of omnibus films with a common theme. The second installment of the omnibus series represents work by Degena Yun (China), Daishi Matsunaga (Japan) and Edwin (Indonesia), and highlights the theme "Journey," with three episodes that depict the lives of characters who travel in Japan, Myanmar and China. The project framework requires the directors to include a character that is connected in some manner to another Asian country, and to shoot on location in an Asian country. The rest is left to each director's unique style, as they weave the project's main theme into their work.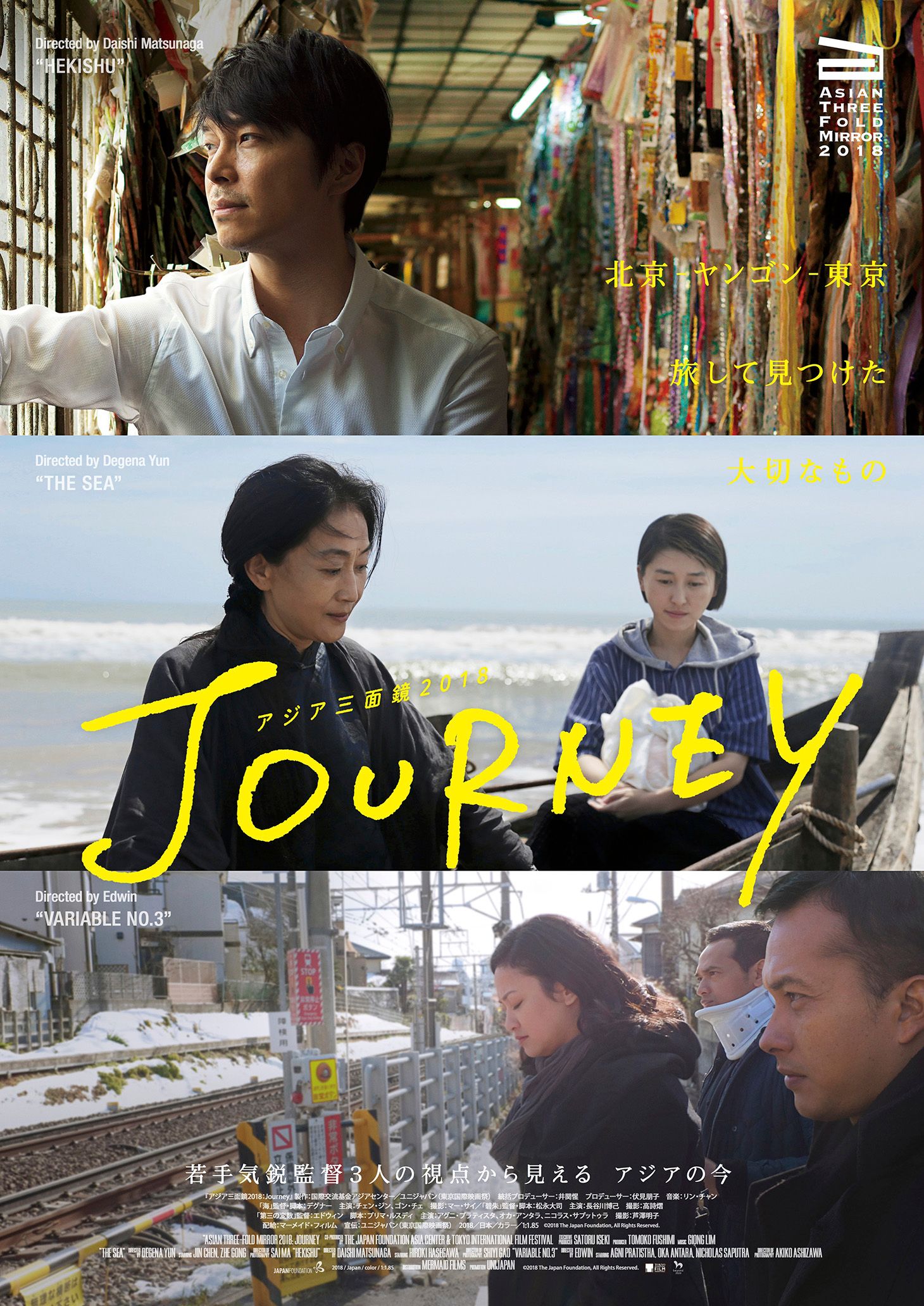 "Ramen Teh" directed by acclaimed Singaporean filmmaker Eric Khoo tells the story of a Japanese ramen chef who travels to Singapore to reconnect with food and family. It stars Japanese actor Takumi Saitoh.
The screenings are co-hosted by Minato City Committee and TIFF.
For free tickets, please email filipinojapanesejournal@yahoo.com.  
Article cover photo: Ramen Teh (c)Zhao Wei Films/Wild Orange Artists