When Sapporo is mentioned, images of snow-covered streets, ski resorts and winter sports come to mind. Its renowned snow festival every February, which draws about two million tourists every year, is indeed one of the most beautiful in the country and is definitely worth a visit. However, Sapporo's beauty is not exclusive in winter. As its flowers bloom and its trees grow back their leaves and eventually turn from bright green to yellow orange, different sides of Sapporo's beauty is revealed in the changing seasons.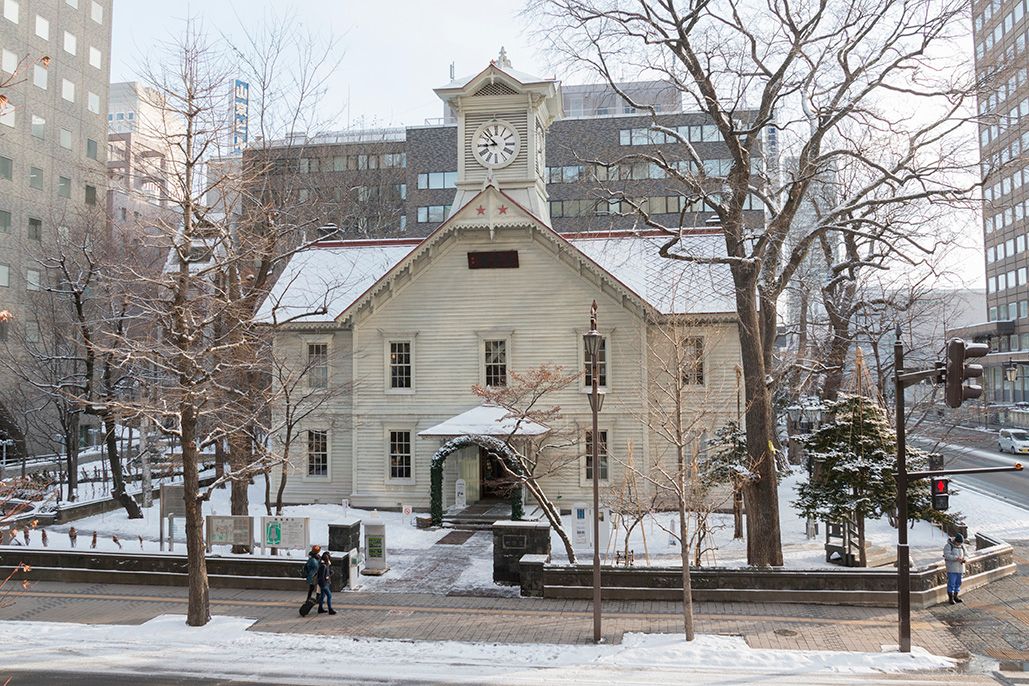 Sapporo is known for hosting the first Winter Olympics ever held in Asia in 1972. Since then it has been visited by many tourists from other parts of Japan as well as other parts of the globe. In the recent years, the average number of visitors was about 14 million annually. It has also recently captured the interest of many Filipinos when some of its tourist spots have been featured in the blockbuster hit "Kita Kita" directed by Sigrid Bernardo and top billed by Alessandra de Rossi and Empoy Marquez.
Below are some interesting activities to do in Sapporo that will allow travelers, individuals, couples or families, to enjoy the scenery and the food even without the backdrop of the falling snow:
1. Join the dance at the Yosakoi Soran Festival. In June, this festival attracts 30,000 local and international dancers to perform at Odori Park to welcome the coming of summer. Visitors and local people are welcome to join the fun and dance together at Waodori Square with naruko or clappers and with the melody of traditional Japanese folk songs like Soran Bushi. After the tiring dance, visitors can satisfy themselves with good food being sold at the yatai or food stalls around the area.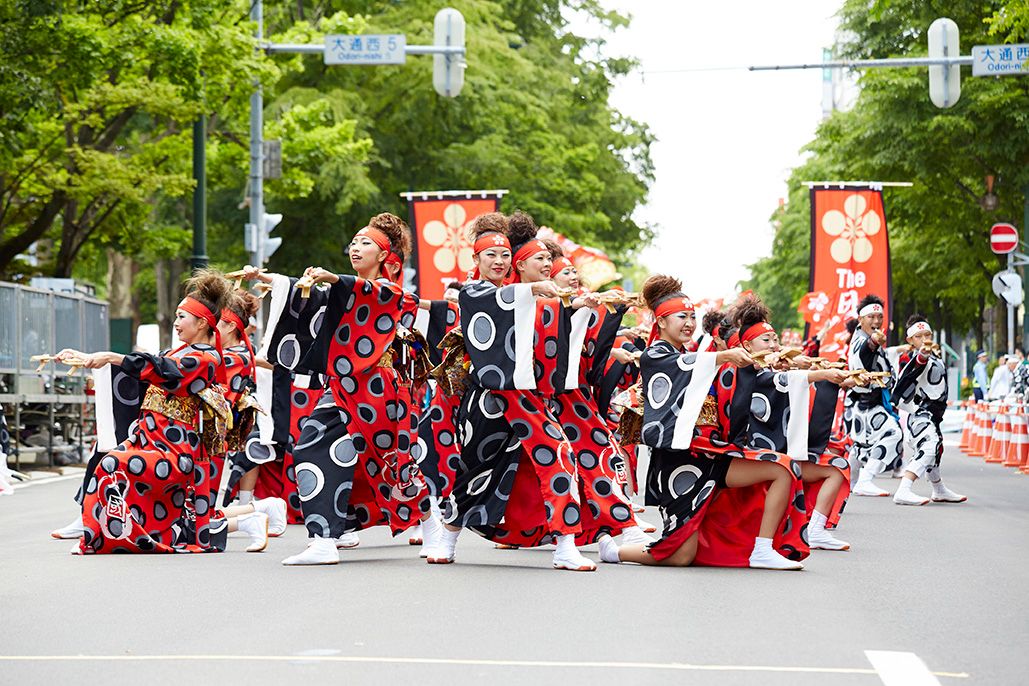 2. Sample different delicacies at the Autumn Food Fest. If you miss the summer festival, another must-go event at Odori Park is the Autumn Food Fest where visitors can try different organic and manufactured food products, and match them with both local and imported drinks like sake and wine. Hokkaido is said to be the birthplace of miso ramen. In this festival, ramen is served with other local dishes with local ingredients from 100 different municipalities from all over Hokkaido.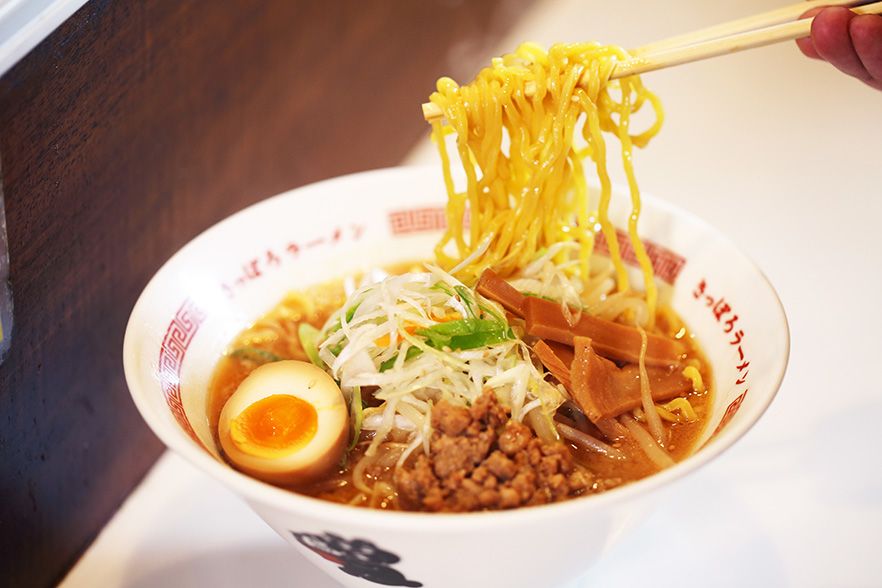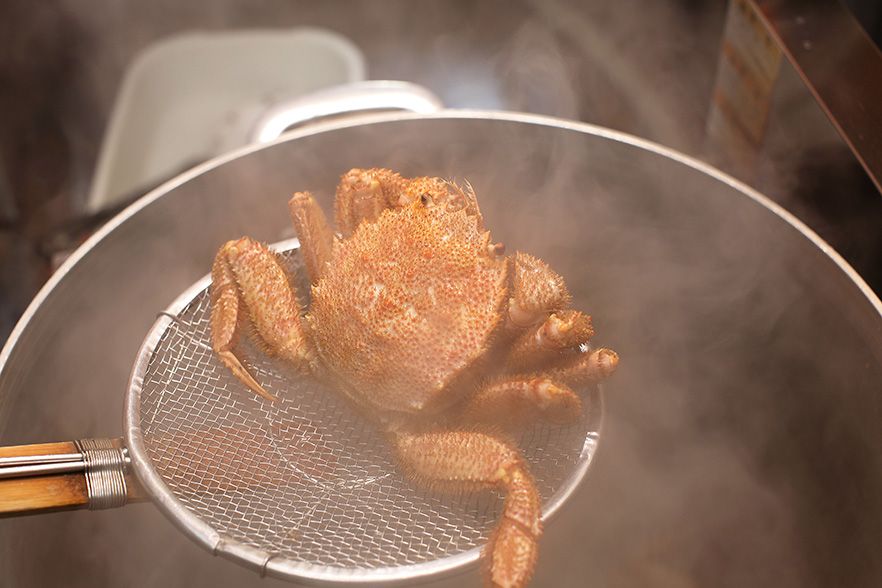 3. Take a short river cruise along Otaru Canal. While most canals were created by excavation, Otaru Canal was created in 1923 by reclaiming a part of the coastline. Great in spring, summer and autumn, the cruise runs for 40 minutes, departing from Chuobashi, which is a convenient 10-minute walk away JR Otaru station. There's also a romantic night cruise that allows visitors to observe the beauty of the stars and the night sky. Tickets for the day cruise cost 1,500 yen and 1,800 yen for the night cruise.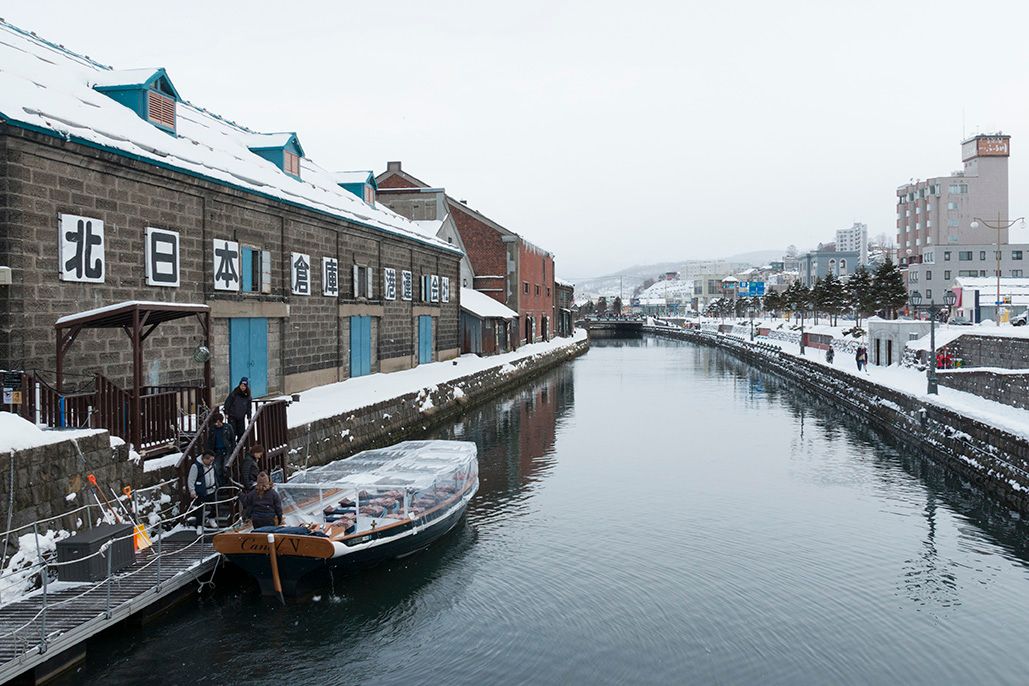 4. Take the ropeway to Mt. Koiwa and pledge your love to someone. Taking the ropeway from the base of the mountain up to three quarters of the climb and then transferring to a cute mini cable car for the rest of the climb to the observation deck are definitely worth the effort if spent with someone special. Just like Lea and Tonyo of "Kita Kita," try ringing the Bell of Happiness on the observation deck and hear how loud your request can resonate in the universe. You can also buy a padlock at the shop and seal your love and promises with your beloved by clipping it on the bars surrounding the bell. There's also a restaurant on top that provides fantastic views of the city together with good food and drinks - a perfect way to end a night of lovey dovey no matter what season you are in your relationship. Roundtrip fare for the ropeway and the mini cable car is 1,700 yen.
5. Harvest some carrots at Sapporo Satoland. If you're not into romantic getaways, vegetable harvesting might be a better idea if you have small kids. It's a good way to teach children values such as hard work and perseverance and at the same time it's a fun way to spend time with the family. Only 30 minutes away from the city center, Sapporo Satoland is highly accessible and the short travel will surely not bore the kids. It also has a farm where children can interact with animals and feed them and there's also an area where they can go cycling using cute character-themed bicycles. In summer, the fields are covered with lovely lavenders. In autumn, vegetables grow and visitors can harvest corn, carrots and onions.
As Sapporo changes its image every season, the range of possible activities to explore not only changes but widens as well. Sapporo can be an interesting place not only for hopeless romantics but also for families with kids and kids-at-heart who never fail to find something to amuse themselves with. - Herlyn Alegre
*This article was originally published in our September 2017 issue.