TOKYO – British actress Emily Blunt is in Japan for the very first time to promote her hit fantasy-adventure film "Mary Poppins Returns."
Blunt plays the titular magical nanny in the iconic Disney classic, which is a sequel to the 1964 film starring Julie Andrews.
She attended the Japanese premiere of the movie at Shinagawa Prince Hotel Stellar Ball Wednesday night.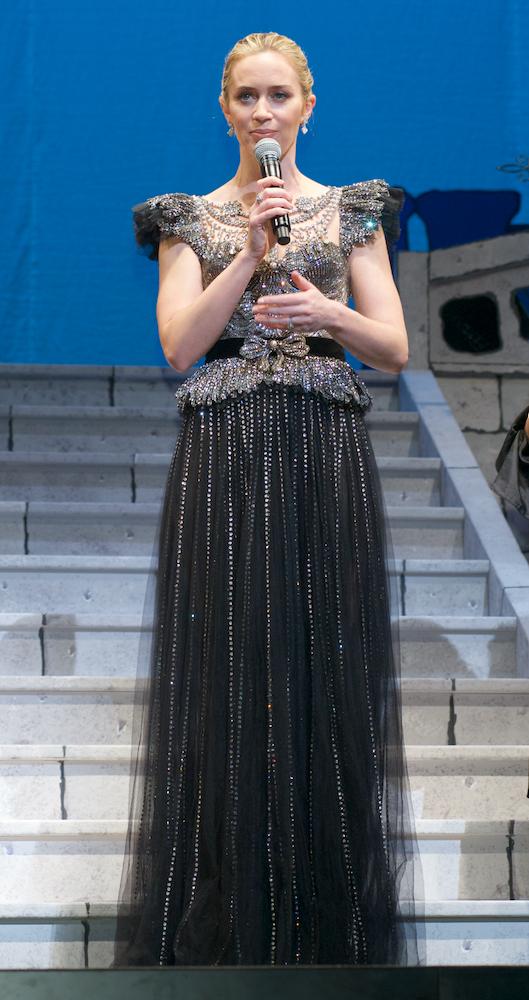 "Hello, everyone. This is my first time in Japan. I'm loving every minute of it. Thank you for the most loving, warm welcome. I'm so excited for you to see this magical film. I feel like it will be embraced in Japan, maybe more so than anywhere else I've been," gushed the 35-year-old actress, who was joined onstage by singer Ayaka Hirahara and actor Shosuke Tanihara.
Her Japanese fans were out in full force as they packed the venue to catch a glimpse of their beautiful idol.
She enthused, "This is my first time having the real deal Japanese cuisine – my favorite food to eat. So I've had the time of my life with your delicious cuisine."
The "A Quiet Place" star expressed her intention to return to Japan.
"I think I've got to come back when I'm not promoting a film, and really explore your country because it's been very special, the experience so far."
When asked what was the most challenging part of playing the role, the actress answered, "I know you will notice about the singing, but I think for me it was probably the dancing because I'm not a trained dancer. I've never had experience with it before. But we had nine weeks of rehearsals so that was terribly exciting."
She added, "The other challenge really was to find the courage to create my own version of her because she is such an iconic character, and she was played by somebody so iconic."
Blunt, who jokingly said that she could fly but needed some sake to do it, also shared that she wished she had more in common with Mary Poppins.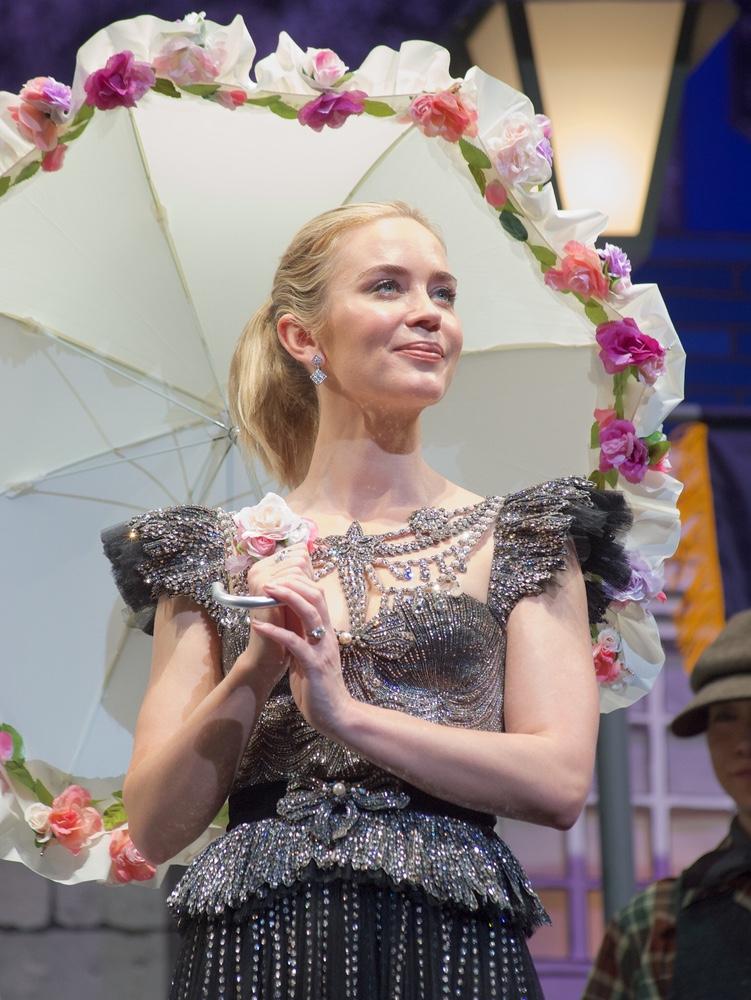 "I've never played somebody who I've wanted to be more like. I wish I could be more like her. I think my children wish I could be more like her as well when they discovered there aren't actually dolphins in the bathtub and Mommy can't actually fly."
The long-awaited sequel, which hits cinemas in Japan on Feb. 1, revolves around the lives of the grown-up Jane and Michael Banks. When the latter's wife died, Mary returns to give a helping hand in raising the new generation of Banks kids.
"I'm very excited for you to see it. It's a film that's full of magic, but full hope and full joy," Blunt told the crowd.
"For anyone who is going through a hard time, I think you can walk into this film and walk out with a sort of rediscovery of childlike wonder. I think it's a very important thing to walk into every day with great hope, and this is what this film can offer you," she added. - Florenda Corpuz
(Photographs by Din Eugenio)