Maine Mendoza has strings of successes attached to her name since her phenomenal showbiz debut on "KalyeSerye," a segment on noontime show "Eat Bulaga" in 2015.
Five years later, Maine is a household name – starred in box-office hit movies, bagged major endorsements, amassed millions of followers on Twitter and Instagram, featured in several magazines and newspapers, supported by a loyal fandom, and awarded with acting citations.
She has most, if not all, of the things a 25-year-old woman could ever want and dream: sky-high popularity; A-list showbiz career; flourishing businesses; supportive family; and a healthy, growing relationship with fellow actor Arjo Atayde.
But there is more to Maine than reaching superstardom. It seems a long time ago when, as a 'DubSmash Queen' and as 'Yaya Dub,' she used to hide her real voice and intentionally not speak in front of the viewing public. Now, Maine has found her own voice in championing advocacies that are dear to her heart.
Maine's Heroic Acts
The Kapuso star has learned that the power she holds as a celebrity could bring spotlight to causes and advocacies that need full attention. Etched in the memory of the viewing public was how Maine stood up about the misconceptions on depression in one of the episodes of "Eat Bulaga." From then on, the charming actress-host bravely fought the stigma surrounding it, advocating for mental health.
In an exclusive email interview, Maine emphasized that valuing mental health is important especially during this pandemic.
"In this time of uncertainty, people tend to focus on just the physical, without taking into consideration that this pandemic is also affecting our mental health as well. Depression might not be visible to everyone, so I always remind people that it is, and will always be necessary to be kind. Empathy is very important nowadays as we are all dealing with the situation the best way that we can."
She uses social media to engage in meaningful conversations about mental health, even talking to her followers and giving pieces of advice via Twitter.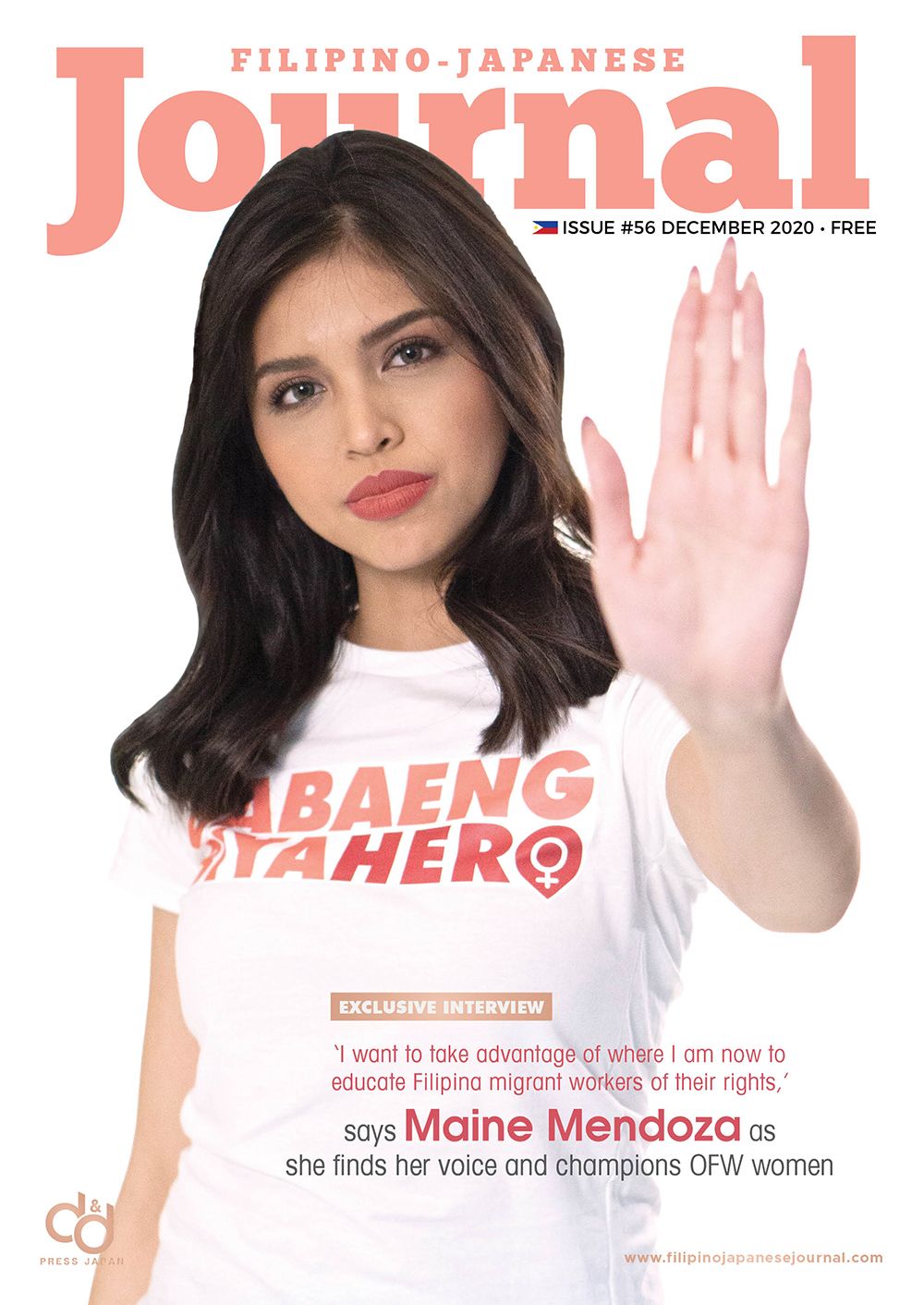 "The most heroic thing, I think, that I have done has got to be saving a few people from drowning in 'darkness.' I have met a few people who had been stuck in a detrimental phase in their lives and I'd like to believe I had done something - even a little thing - to rekindle the hope in them," the "Isa Pa With Feelings" star answered in Filipino-Japanese Journal's interview.
Maine has also spearheaded a "DoNation Drive" campaign in March aimed at helping employees who lost their income during the community lockdown. She personally facilitated sending the Php1,000 donations to every household for food groceries and other essentials.
"This also leads me to the realization that we can all help, in our own little ways, to at least make things easier to those who need it the most," she said.
Maine as 'Babaeng BiyaHero'
Recently, Maine has ventured into another advocacy being the new "celebrity champion" of Filipina migrant workers via "Babaeng Biya(hero)," the national campaign of "Safe and Fair: Realizing Women Migrant Workers' Rights and Opportunities in the ASEAN Region."
Safe and Fair is part of the European Union and United Nations' The Spotlight Initiative to eliminate violence against women and girls. In the Philippines, the programme is co-implemented by UN Women and the International Labour Organization.
Babaeng Biya(hero), a play on the words "biyahe" (Filipino for journey) and hero, aims to increase Filipina migrant workers' and their families' access to important information and essential services throughout the different phases of migration: pre-departure, in transit, on-site/abroad and upon their return.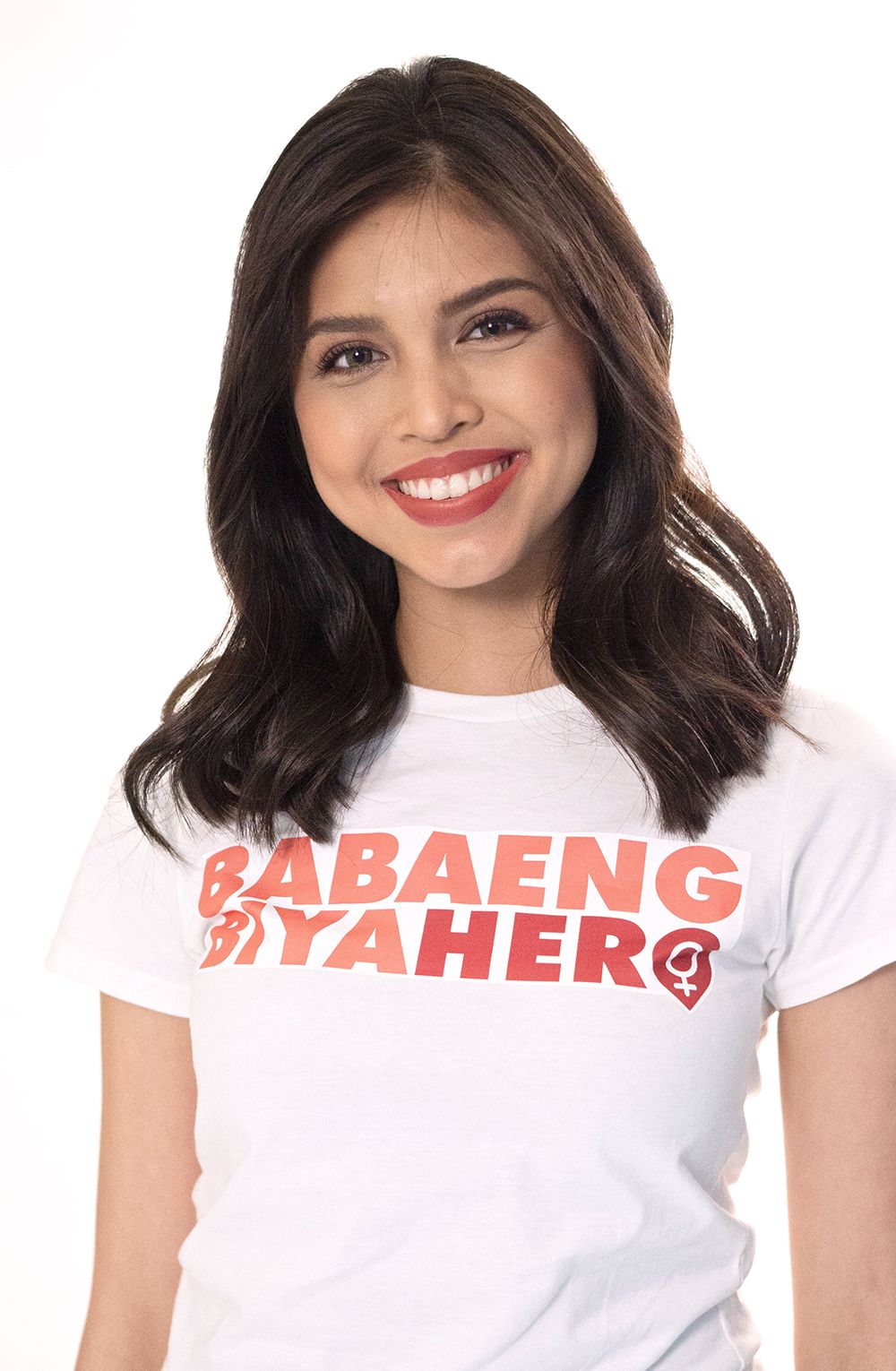 "Being in this industry is a great privilege and a huge responsibility. As such, I want to take advantage of where I am now to educate Filipina migrant workers of their rights. With the hard work and the sacrifice that they do for their families, they deserve to work in a safe environment," she said.
During Eat Bulaga's live shows abroad, Maine made it a point to personally talk to her fans and ask them of their life abroad and the challenges that they encounter.
"I know that some of my supporters are Filipina migrant workers because I was given an opportunity to meet them way back then," she added.
The beguiling actress has a soft spot for OFWs because she once experienced being away from her family for six months when she had her culinary internship in New York. She quipped that living alone in a foreign land was one of the most challenging things she had to endure.
"I admire the OFWs with the sacrifices that they do for their families. Working away from home is a very heroic deed, as Filipinos are known to have close family ties. But of course, they are doing that to provide a better life for the people they love the most. That is why they had been and will always be considered as the modern-day heroes of our country," she enthused.
One of Babaeng Biya(hero) initiatives is reaching out to more Filipina migrant workers through its website, mobile app, helpline, and "May I Help You?" information kiosk in major airports which was launched this month.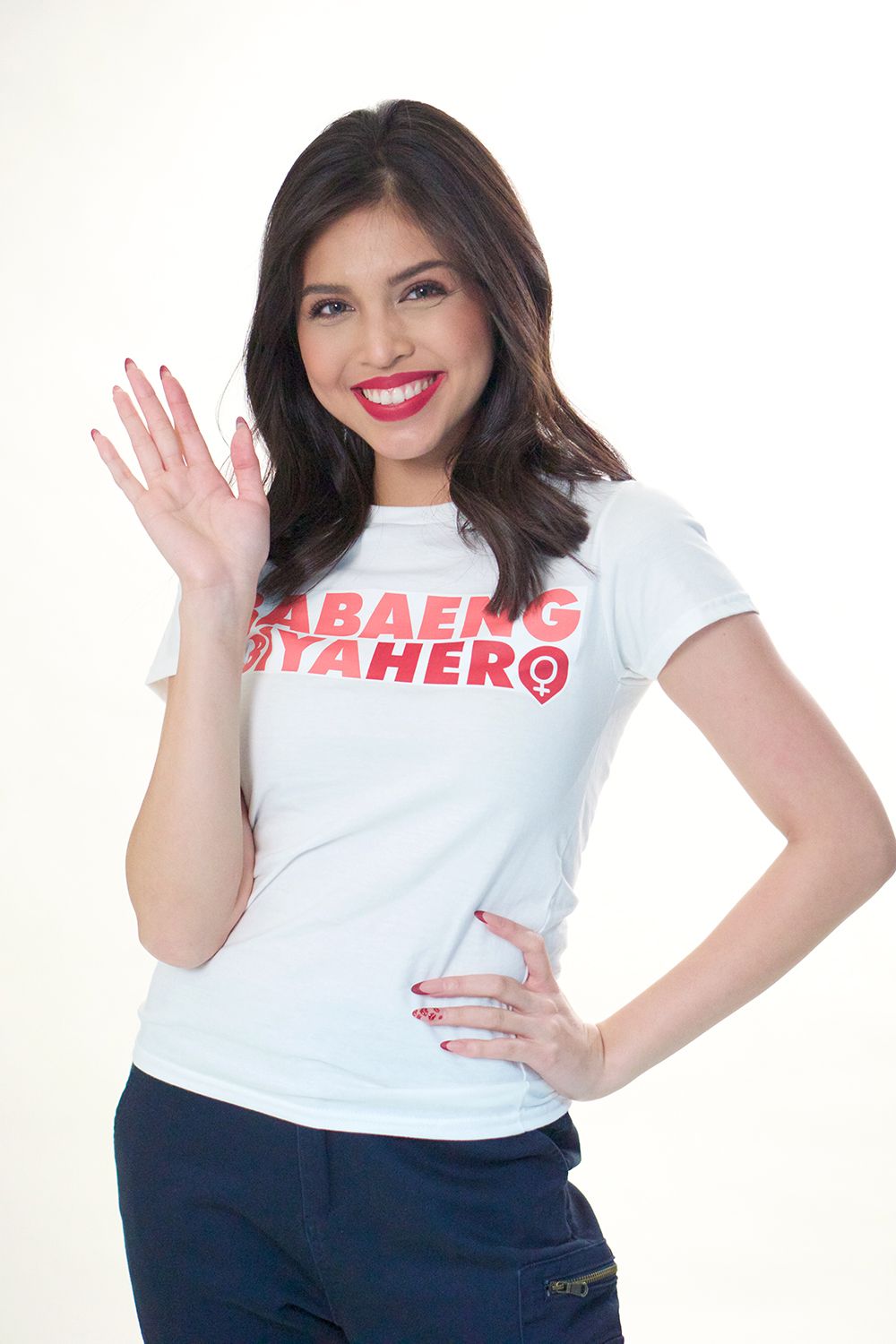 "To our dearest OFW women in Japan, just always keep the faith that we are always proud of all the sacrifices that you are doing not just for your families but our country as well. You have been making us proud with all your hard work and perseverance.
"Always keep the faith that one day, you will be welcomed with warm hugs of your families and you'll never need to leave your homes again. Sending you prayers and virtual hugs. Laban lang!"
Maine has indeed become the poster girl for OFW women's strength and empowerment. - Interview by Florenda Corpuz, Words by Len Armea
(Photographs courtesy of Safe and Fair Philippines: Babaeng BiyaHero Campaign)