The list of things Jodi Sta. Maria does every day goes on and on; playing myriad roles in life; that of a mother, daughter, friend, student, endorser, actress, and entrepreneur.
Wearing many hats in this day and age entails a certain level of hard work and balancing act. The Kapamilya actress, who is currently part of the hit ABS-CBN drama "Ang Sa Iyo ay Akin," admits that taking on different roles and responsibilities every day while learning not to lose herself in the process is quite challenging, but by doing so makes her journey in becoming the empowered woman that she is today worthwhile.
"For me, I guess, part of balancing is explaining to the people important in my life the many hats that I wear. Keeping communication lines open just in case I begin to forget or neglect an area in my life – whether it be school, career, business, my being a mom to Thirdy. It is also allowing the people you trust to speak to your life and be accountable to them," Jodi shared in an exclusive interview with Filipino-Japanese Journal (FJJ).
For the versatile and top-caliber actress, the community lockdown brought about by the COVID-19 pandemic has allowed her to ponder on about life, her relationships, and the goals that she wants to achieve in the future.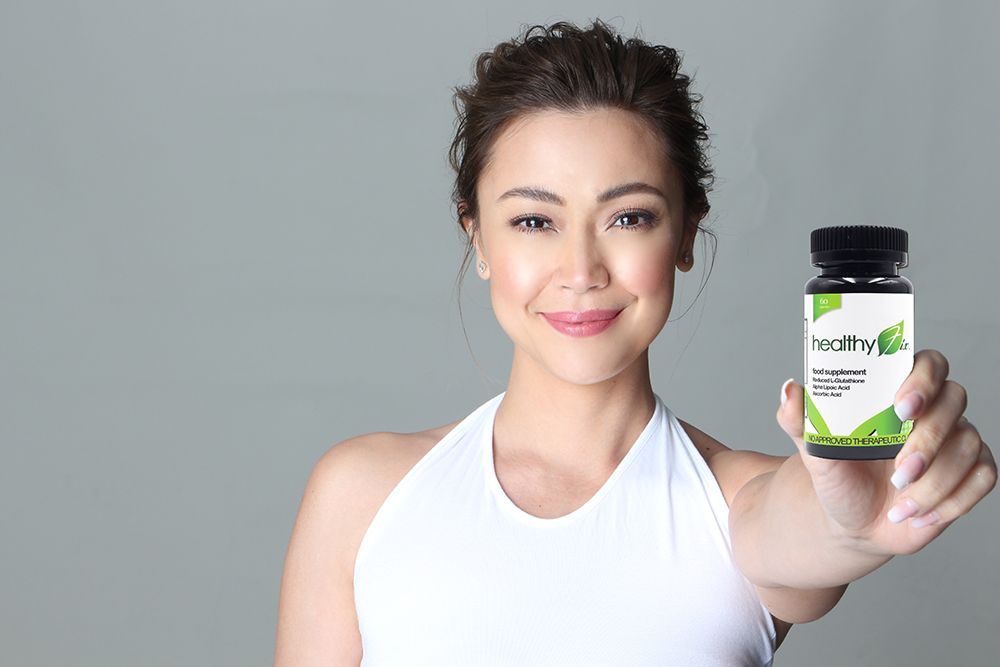 "When the pandemic and the non-renewal of the ABS-CBN franchise happened, everything changed. My usual five to six times a week of work was replaced with days and months spent at home. I must admit that I am not used to this kind of set up, but the only way to survive is to adapt to the unique situation I am in. I had to find ways to keep myself busy and create a new routine to keep a sense of normalcy in my life," she revealed.
"So I start my days by doing devotion in the morning, workout, be busy with school work, spend a lot of time with my family, have meals with them, and sit down for long periods conversing and connecting," continued the actress.
The months of staying at home resulted to Jodi re-learning playing the guitar and teaching his son Thirdy basic guitar chords, creating fragrances and essential oil blends, enrolling in a Spanish class, and launching a health and wellness business.
Her New Business Venture
A few years ago, Jodi made a lifestyle transformation by choosing to take care of her body, health, and well-being. She discovered the joys of having a healthy lifestyle and the positive results it brought to her life, and how she wanted to share this to the public.
"I wanted to be able to share the joy it brought knowing that you are taking care of the temple that was lent to you and feel good about it because you literally feel good. When you are strong and healthy, you can do wonders for you and those around you.
"I wanted to create a line that could address weight management, products that could help with our emotional and mental health and the physical as well, and produce something that could support one's immune system," she said about this idea that she has since her lifestyle change years ago.
Showbiz commitments and other personal reasons got in the way of putting her idea to life until the pandemic occured.
"When the pandemic happened, I said to myself that now more than ever the importance of keeping one's self strong is magnified," she enthused.
It was during the new coronavirus outbreak that she collaborated with her businessmen friends Niño Bautista and Red Gatus, who are the owners of BFC Laboratories, to put up HealthyFix Store Co., which is a dealership company that offers business solutions to those who aim to jumpstart their businesses; driven by the intention to help consumers attain sustainable living through health, beauty and wellness products.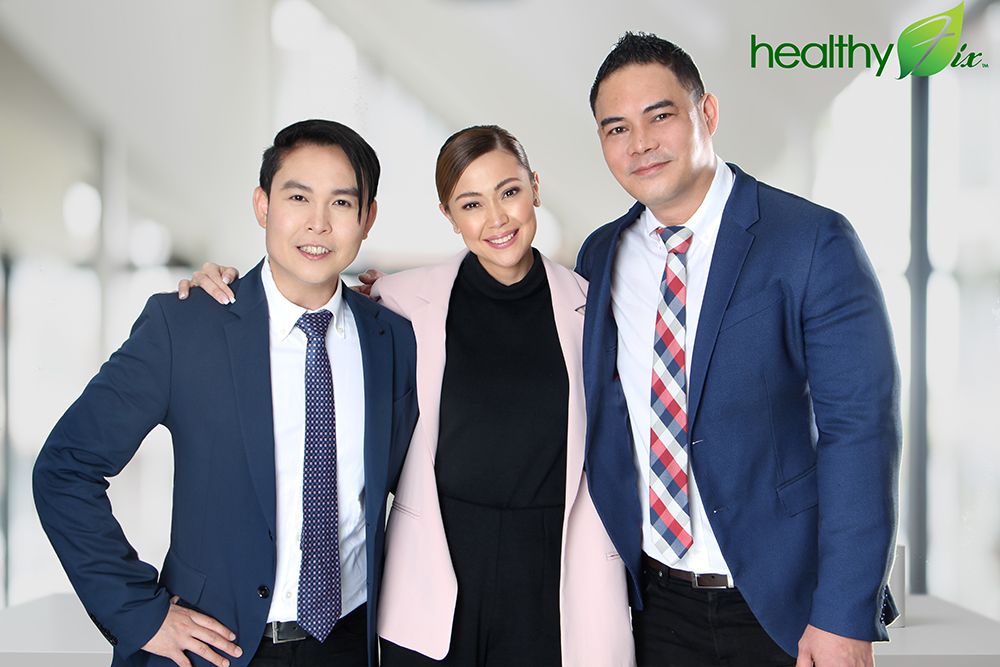 "We share the same mission and vision, we decided that we should partner and put up a brand that can help people be healthier and at the same time help those who want to become their own boss. Our products are manufactured in the Philippines, FDA approved, top quality and transformative," Jodi, who is a co-founder and director of HealthyFix, told FJJ.
The soft-spoken actress turned entrepreneur is hopeful that many Filipinos will embrace a healthy way of life especially during this challenging time.
"We are hopeful that more and more Filipinos will choose a healthier lifestyle while achieving financial freedom with our products. We want the brand to grow and be known internationally as well so that more people can have access to HealthyFix," she added.
HealthyFix is currently looking for territorial distributor in Japan.
Jodi is encouraging aspiring entrepreneurs to carry out their plans no matter what.
"God doesn't place a dream in our hearts without the intent to fulfill it. Don't be intimidated. Find people who can help you carry out that dream. Those who share the same mission and vision."
Back in the Limelight
Jodi is back in the limelight starring in "Ang Sa Iyo Ay Akin" opposite Iza Calzado, Sam Milby, and Maricel Soriano. It is currently airing on Kapamilya Channel and on Kapamilya Online Live stream during weekdays after "FPJ's Ang Probinsiyano."
The story revolves around two best friends Marissa (Jodi) and Ellice (Iza) who hail from different worlds: Ellice is from an influential family and lives a fancy life, while Marissa is a simple lass living with her mother Lucing (Maricel).
The two are inseparable until one night, a gruesome crime changes their destinies – Ellice accidentally kills the son of a powerful congressman who attempts to rape her, and Marissa takes the blame as Ellice's father offered her Php10 million and a promise that she is not to spend a day in jail.
Jodi, a stellar name in the drama department having starred in fan favorites' "Be Careful With My Heart" and Pangako Sa Iyo," is happy to be acting again even if it means being holed up in a hotel while the project is ongoing.
"We follow all the safety protocols imposed by the IATF and also the safety protocols and guidelines being implemented by the company.
"We are lodged in a hotel that will serve as our home and location for the duration of the shoot. We are locked-in. Everyone must observe social distancing and should wear face masks and face shields. No beso-beso or handshake or hugs whenever we see each other," she said of the new normal that they have to adapt in order to shoot a drama series.
While the new ways aren't exactly ideal, Jodi chooses to look for the silver lining in the midst of this pandemic.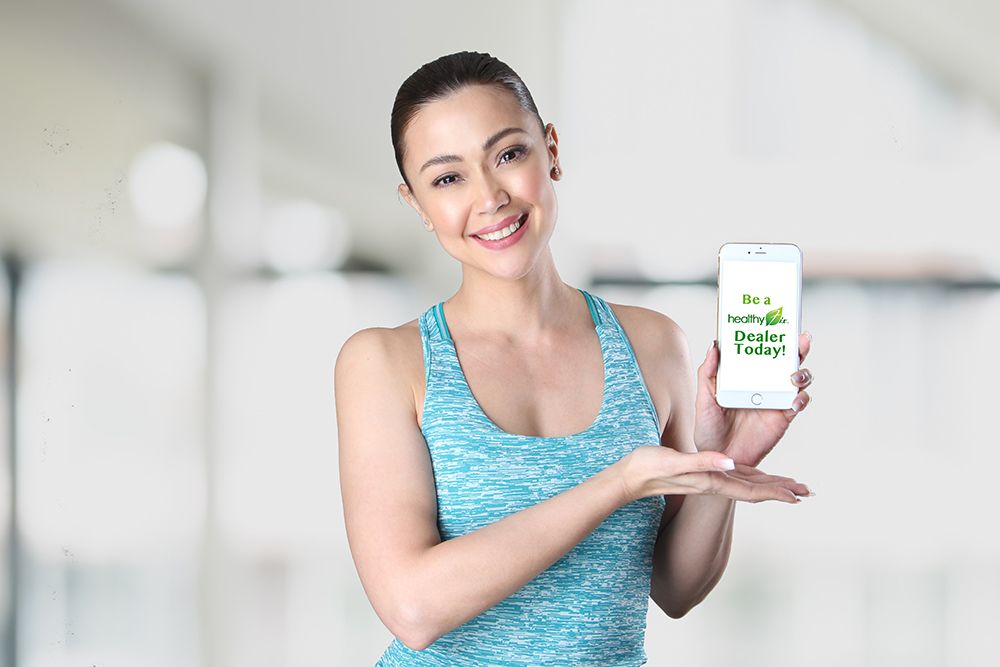 "It is a paradigm shift. A learning experience for all of us. It is here to teach us to go back to basic. To what truly matters. To make us see what we have taken for granted. The new normal is an answered prayer for some without them even knowing. I look forward to a better, wiser, stronger, more united, compassionate and God-dependent community," she said.
A woman of many hats, Jodi sees herself as "just Jodi – fully loved, known, and forgiven. A person who holds in her heart the laughter of people whom she loves, the warmth from kind strangers she encounters, and a student of life."
"Maraming, maraming salamat po sa lahat ng sumusuporta and nagmamahal sa akin diyan sa Japan! Stay safe po and keep healthy. Kapit lamang po at matatapos din itong kinakaharap natin at bukas darating ang magandang umaga. Ingat po kayo palagi and God bless you all!" - Interview by Florenda Corpuz, Words by Len Armea, Photographs courtesy of Jodi Sta. Maria/HealthyFix
Digital Edition: https://issuu.com/filipino-japanesejournal/docs/filipino-japanese_journal_november_2020