TOCHIGI – Just days after conceding defeat in the Philippine presidential election, Filipino boxing legend Manny Pacquiao traveled to Japan to lead his foundation's charity marathon event aimed at helping people who are in dire conditions back in his home country.
He teamed up with H3 Co., Ltd. to host the first "Manny Pacquiao Charity Marathon" held in Tochigi City last May 22.
"Thank you for being here and for supporting this 'Manny Pacquiao Marathon' in Japan. Sa lahat ng mga Pilipino na nandito ngayon, maraming salamat. God bless, everyone," greeted the retired boxing superstar to a crowd of Filipino and Japanese fans and supporters who gathered inside the City Football Station in Iwafune Sports Park to get a glimpse of their idol.
Pacquiao completed his first charity marathon in the Land of the Rising Sun after running a 5-kilometer distance.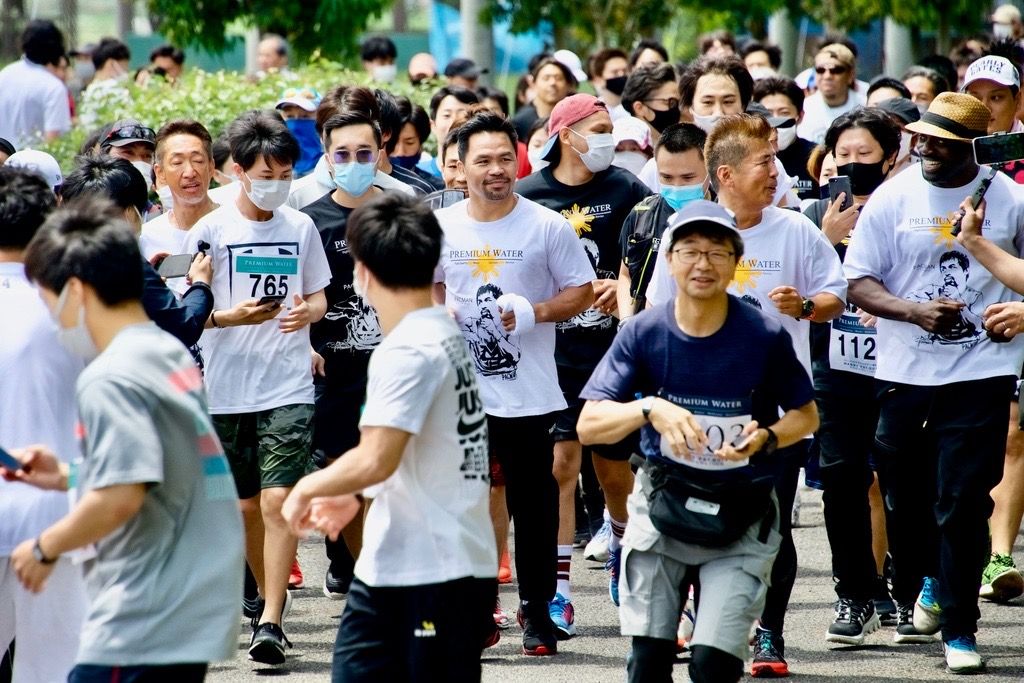 "This charity event will help more people, especially those less fortunate families in the Philippines. We need to help them and give them shelter," he said in his speech.
In an interview by the Filipino-Japanese Journal (FJJ), Pacquiao mentioned that the marathon will also help provide sustainable livelihood for poor people.
When asked how he was after the election, the 43-year-old former senator humbly answered, "I'm okay. I'm a boxer so I know how to accept defeat in every dream that I want to accomplish."
Pacquiao also maintained he is retired from boxing after FJJ asked him about his future plan in the sport.
"I don't know yet. I already hang up my gloves so I cannot say I'm active," he commented.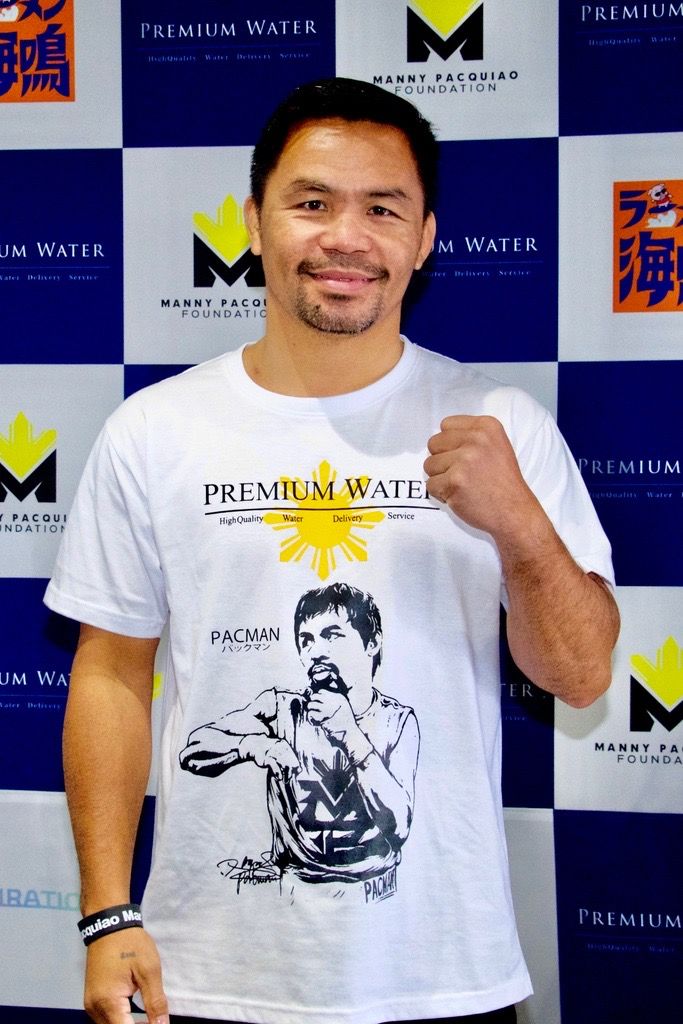 Pacquiao, also a singer, performed at a benefit concert later that day, which was also headlined by The Brow Beat, Sho Kiryuin (Golden Bomber), CyberJapan Dancers, AKB48 (Saho Iwatate, Shinobu Mogi, Ayana Shinozaki, Kaori Inagaki, Minami Sato, Mizukii Yamauchi, Nanami Asai and Erii Chiba) and MNL48 (Sheki, Jan, Coleen and Amy).
According to the organizers, a total of 1,500 attendees participated in the one-day sport and entertainment benefit event, an incredible effort spearheaded by Pacquiao to help his fellow countrymen. - Interview & Words by Florenda Corpuz, Photos by Din Eugenio