PASAY CITY – The Philippines received on Saturday the single biggest delivery from the WHO-led COVAX Facility consisting of 2,030,400 doses of AstraZeneca vaccine.
The vaccine doses were transported via a Singapore Airlines flight from The Netherlands and landed at the NAIA Terminal 3 at 12:49 p.m.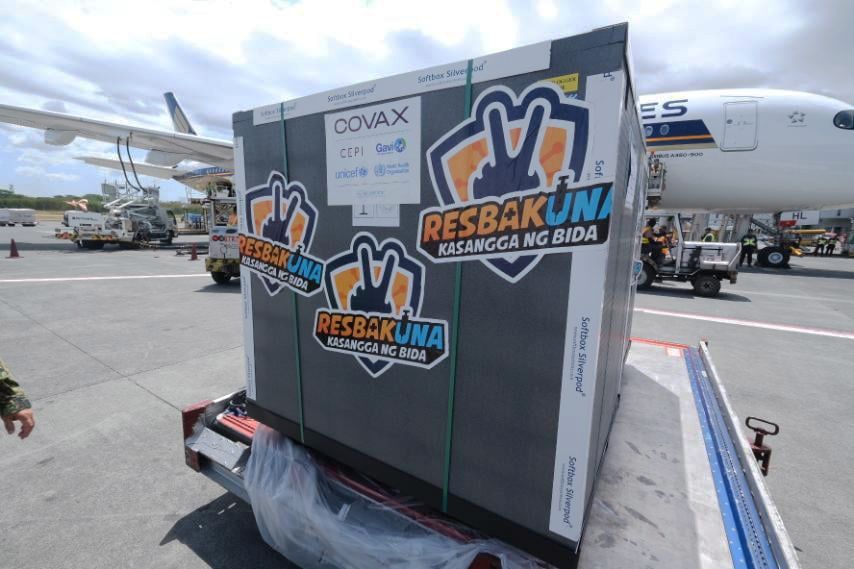 The first delivery of AstraZeneca vaccine from the COVAX Facility came in two batches, which arrived in the country on March 4 and March 7, respectively.
To date, the country has received a total of 7,571,000 of anti-COVID vaccines, which include those procured by the government, as well as donations from the Chinese government and the COVAX Facility.
These include the 2,556,000 AstraZeneca doses, five million Sinovac doses, and 15,000 Gamaleya doses.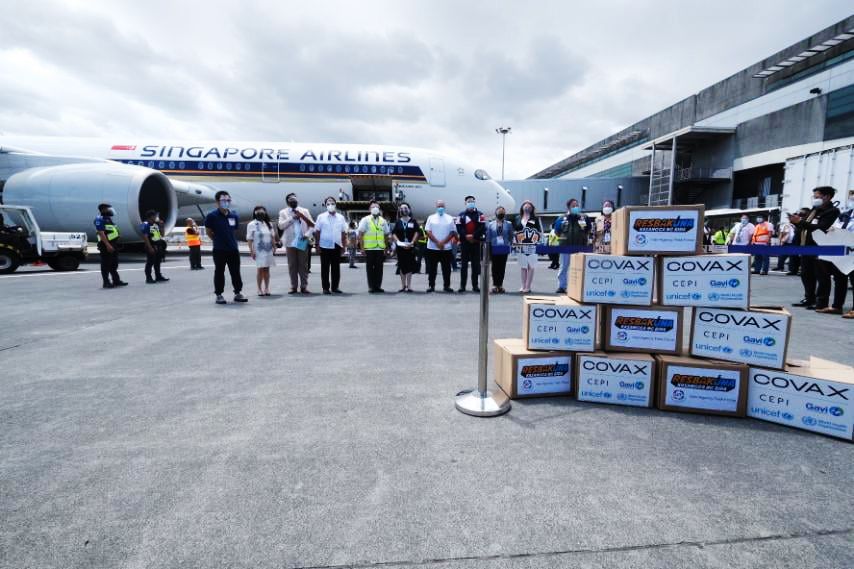 Witnessing the arrival of the vaccines were IATF Chair and Health Secretary Francisco Duque III, National Task Force Against COVID-19 Chief Implementer and vaccine czar Secretary Carlito Galvez, Jr., National Task Force Against COVID-19 Deputy Chief Implementer Vince Dizon, Chief of Presidential Protocol and Presidential Assistant on Foreign Affairs Robert Borje, US Embassy Economics Affairs Officer Clair Bea, WHO country representative Rabindra Abeyasinghe, UN Resident Coordinator Gustavo Gonzalez, UNICEF country representative Oyunsaikan Dendevnorov, UNICEF County coordinator Malalay Ahamdzai, and AstraZeneca Philippines country president Lotis Ramin. - PR
(Photos courtesy of the National Task Force Against Covid-19)