MANILA – The Philippines on Thursday received 487,200 doses of COVID-19 vaccine developed by British-Swede drugmaker AstraZeneca as part of the COVAX initiative, which aims to distribute jabs fairly across the world.
The nation is among the first countries in Southeast Asia to receive vaccines from the COVAX Facility.
COVAX is co-led by Gavi, the Vaccine Alliance, the World Health Organization (WHO) and the Coalition for Epidemic Preparedness Innovations (CEPI), working in partnership with UNICEF as well as the World Bank, civil society organisations, manufacturers, and others. It is aiming to supply two billion doses of COVID-19 vaccines to low-and middle-income countries by the end of the year.
President Rodrigo Duterte, officials from the Philippines' Inter-Agency Task Force on the Management of Emerging Infectious Diseases (IATF), Department of Health (DOH), World Health Organization (WHO) and UNICEF Philippines received the vaccine at the Ninoy Aquino International Airport.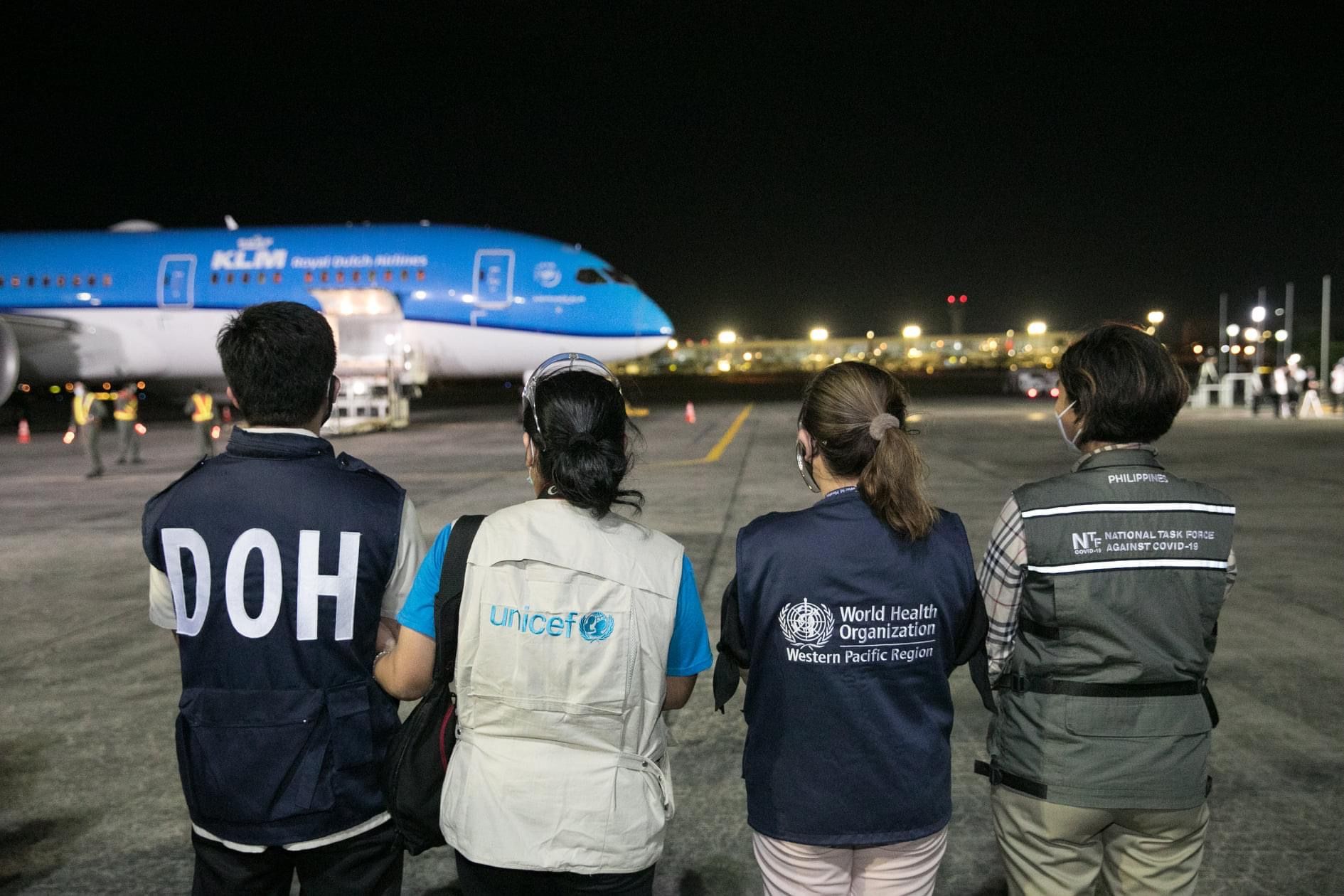 "I thank the [COVAX] Facility, co-led by the Coalition for Epidemic Preparedness Innovations (CEPI), Gavi and [the] World Health Organization (WHO) alongside its partner the UNICEF, for this delivery," Duterte said in his address during the arrival of the vaccine at the Villamor Air Base in Pasay City.
Duterte said that the arrival of the vaccine, manufactured by the United Kingdom in partnership with Oxford University, will further boost the government's ongoing national vaccination program.
The president appealed to Filipinos to get vaccinated, as the Philippine government aims to further reopen the economy
"Please get vaccinated against COVID-19 and be the government's partner in preventing further spread of the disease," he said.
"I encourage you to get vaccinated at the soonest possible time. These vaccines are safe, and they are the key to reopening our society," he added, calling on the public to continue observing and practicing health and safety protocols while waiting for more COVID-19 vaccines.
The AstraZeneca jab was delivered a few days after the arrival of the 600,000 doses of Sinovac's CoronaVac vaccine donated by the Chinese government.
The Philippines is set to get a total of 5.6 million COVID-19 vaccine doses from the COVAX Facility. - FJJ, PCOO, DOH, UNICEF, WHO, GAVI, CEPI
(Facebook photos courtesy of ©UNICEF Philippines/2021/Verzosa)