Each one of us longs to be heard, literally or figuratively, one way or another.
But it is harder for the members of the deaf community all over the world, who despite different advancements in technology and efforts from different country's government, still faces several challenges, according to Robyn Correll's article "Challenges That Still Exist for the Deaf Community" published on Very Well Health last June 30. According to the article, among the challenges that still exist for the deaf community is "social isolation," where they find it hard to communicate with others, even to their families, since not everyone knows how to use sign language.
This struggle by the deaf community is part of what could be seen in the film "Isa Pa, With Feelings," which stars Carlo Aquino and Maine Mendoza, under the direction of Prime Cruz.
"Isa Pa, With Feelings" centers in the story of Gali (Carlo), a deaf sign language teacher who has a suppressed passion in dancing, meeting Mara (Maine) who is disheartened after failing the architecture licensing exam. They find solace in each other as they both long for someone to hear their hearts' deepest desires, which unknowingly might also cause them to drift apart.
Both Carlo and Maine admitted that it was a challenge portraying their roles in the movie. For Maine's part, it was hard for her to memorize her lines and at the same time deliver it with the same level of emotion through sign language. On the other hand, the challenge for Carlo is making the viewers feel his emotions despite delivering his lines through sign language.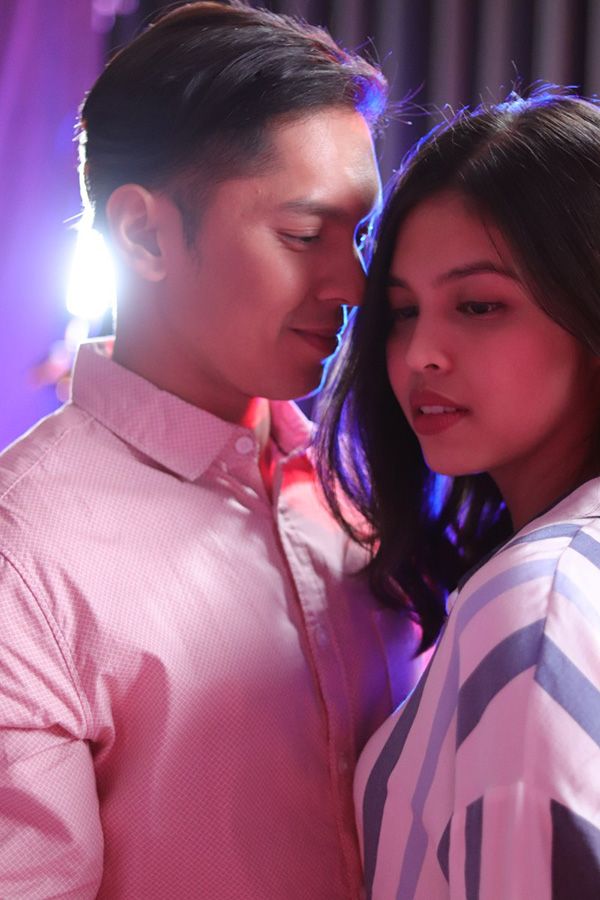 The film's stars were able to surpass these hurdles not only through the help of their director but also through the guidance of the deaf consultants present on their set. Their portrayal was that sincere that director Prime even caught some of the deaf consultants being emotional on some of the scenes.
Will the voices of Gali and Mara's hearts prevail, or will the noise of the world drown their hearts' call?
"Isa Pa, With Feelings" is a movie written by Jen Chuaunsu and Kookai Labayen, produced by ABS-CBN Film's Black Sheep and APT Entertainment.
Catch "Isa Pa, With Feelings" as it screens on Oct. 22 at Sun Pearl Arakawa in Tokyo. For tickets, please call Go Japan at 03-6907-1882.